Recap: CNN debuts new debate setup for Democrats in Vegas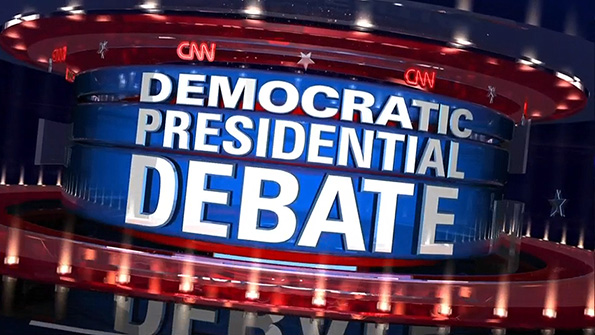 The Democrats debated Tuesday on CNN, marking the candidates first sanctioned meeting of the 2016 election. Broadcasting from a ballroom at the Wynn Las Vegas, the debate was neither the largest or smallest of the cycle, offering a good size venue for CNN to utilize.
For the setup, CNN jettisoned its often used cubes, which have appeared since 2008 in one form or another. Anderson Cooper hosted the debate, joined by Dana Bash, Juan Carlos Lopez and Don Lemon.
The new look, from Clickspring Design, was built around a large seamless LED wall comprised of 322 Christie Microtiles, which projected text and branding throughout, surrounding the candidates.
The background included blue velour pierced with a white LED pattern, which Clickspring describes as "reminiscent of the American flag."
The standard CNN podiums were used, along with acrylic tables for Cooper and the moderators.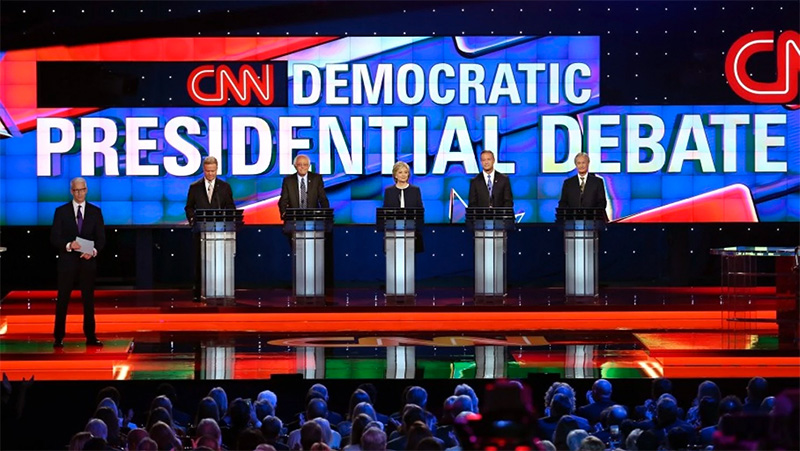 The wall also included the customary stripe of debate partners, in this case CNN and Facebook.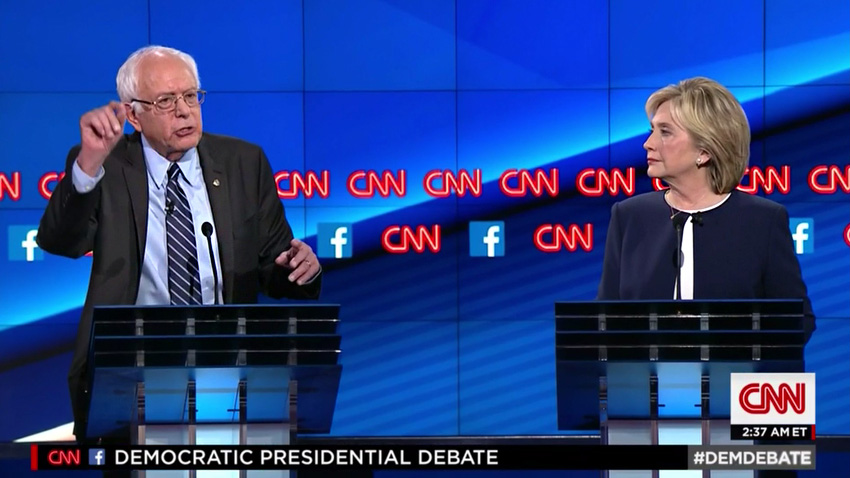 Throughout the ballroom, CNN banners were placed, along with patriotic lighting design. Along with the stage, CNN had a large monitor for questions and a secondary position for Lemon to present social media questions.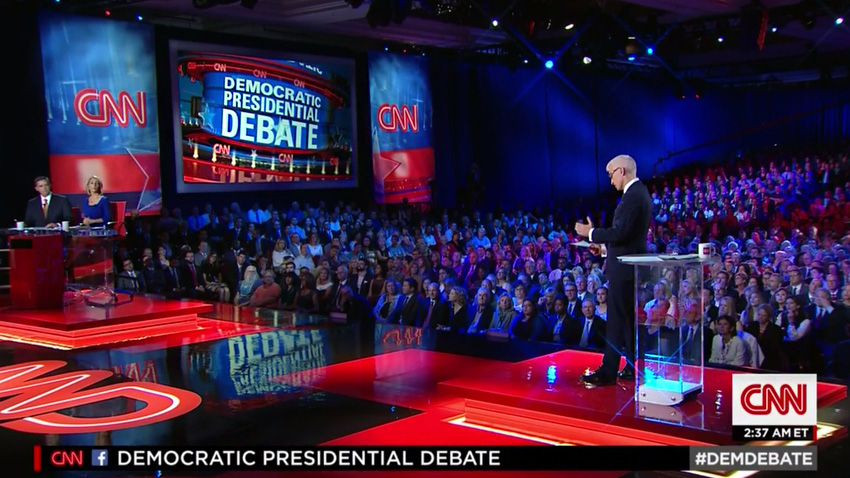 Graphically, CNN set the stage for the debate literally during its over-the-top opening, echoing its choices from the GOP debate in September.
Along with the usual dramatic music and campaign trail footage, the opening sequence included graphics built around the debates set design, mimicking the look from Clickspring, with candidate photos and large extruded text added.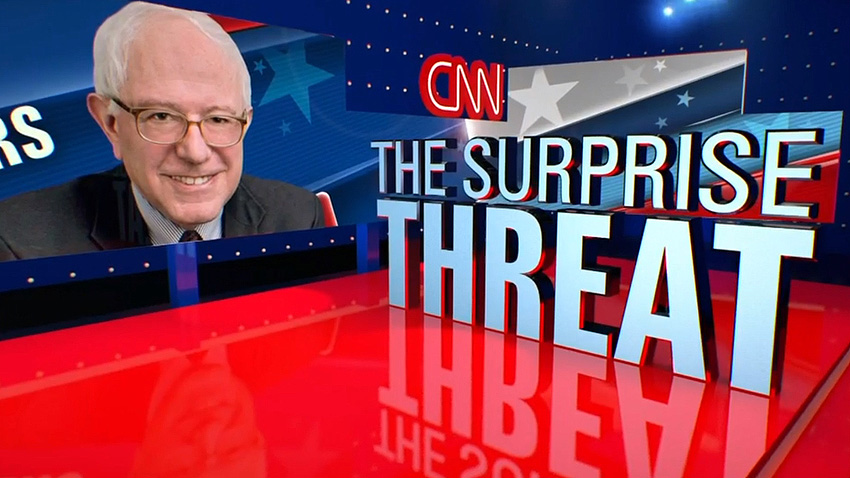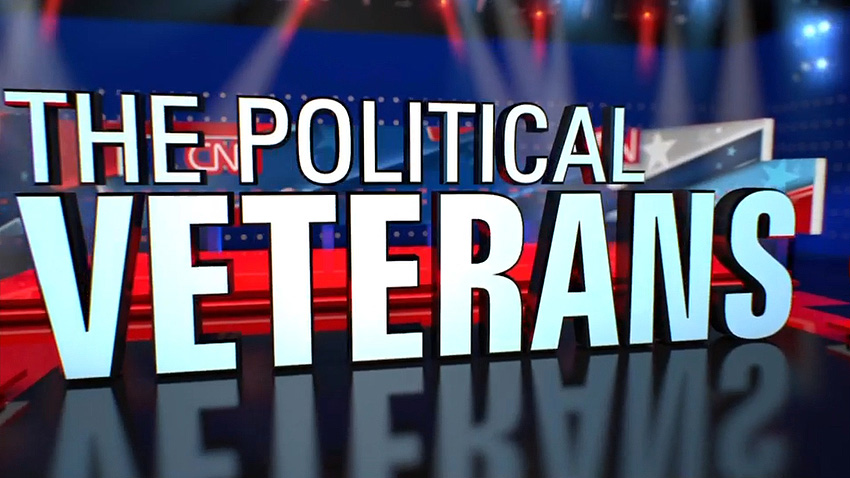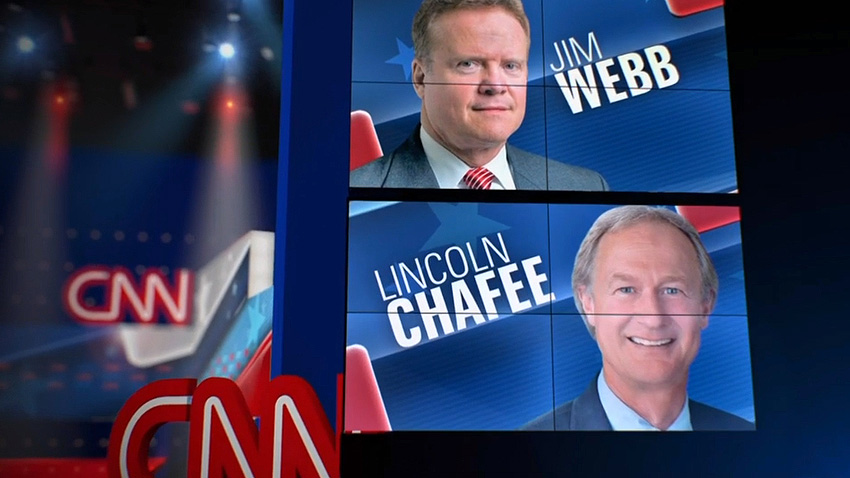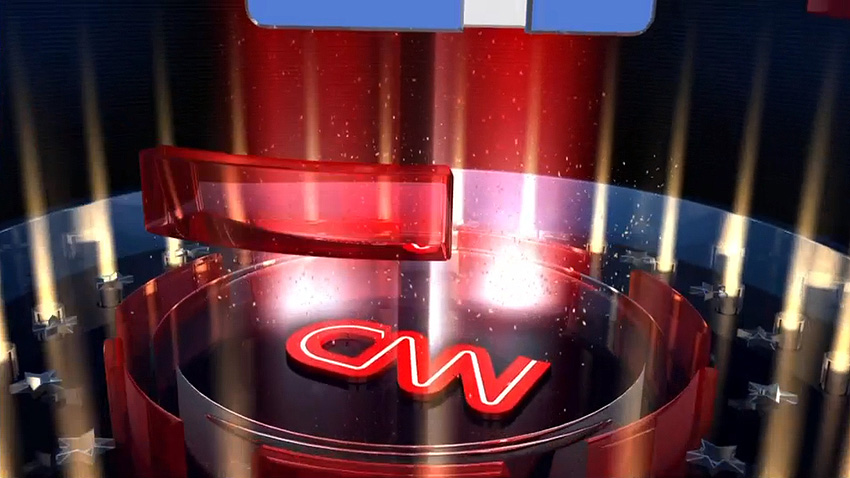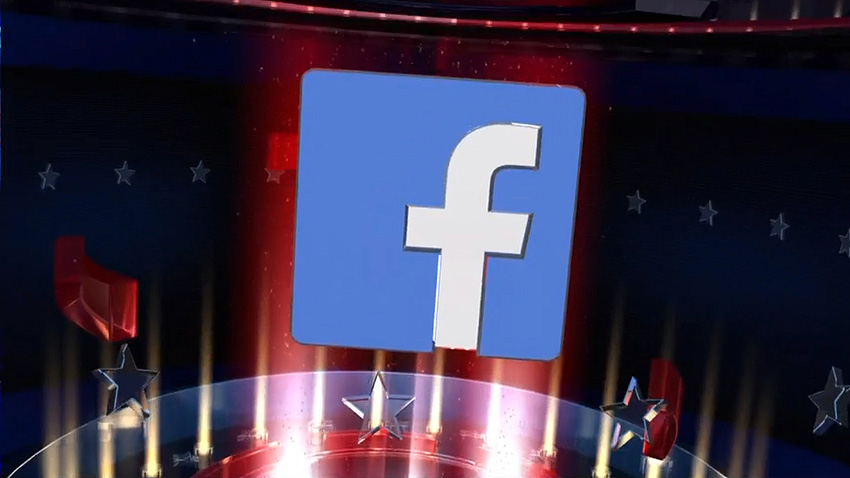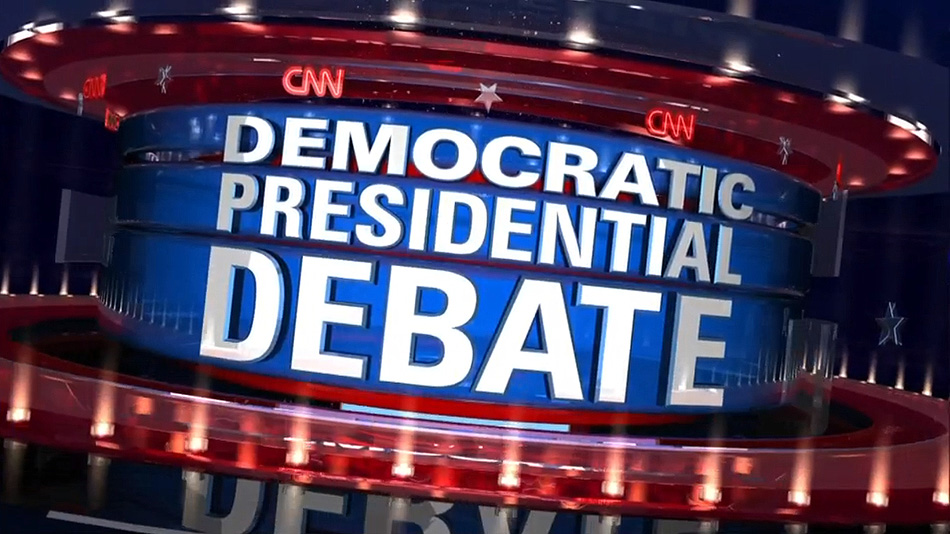 The next debate is October 28 on CNBC, featuring the GOP candidates in Colorado.