Recap: CNN uses unique backdrop for GOP debate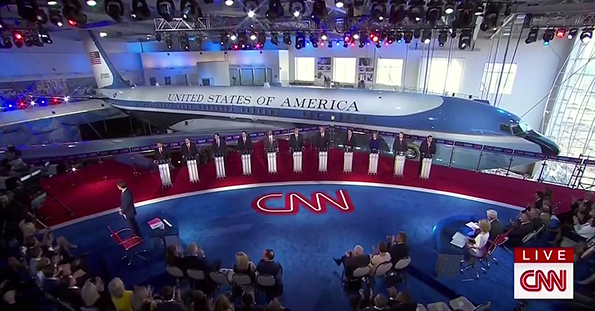 CNN held its first debate of the 2016 Election season yesterday, full of all the pomp and circumstance you'd expect from the network.
Hosted in conjunction with the Ronald Reagan Presidential Library, CNN's GOP debate featured 11 candidates, multiple robotic cameras and Reagan's actual Air Force One (a Boeing 707 aircraft that was retired from service in 2001).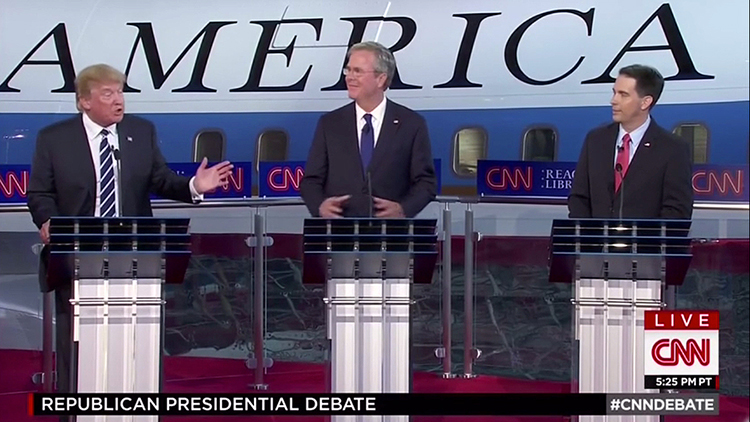 compacted setup
, which was erected on top of a helicopter, created an intimate feeling for the debate, and gave CNN a very unique background. The space only allowed for an audience of about 500, compared to the areana of the last debate on
Fox News,
which led to less crowd interaction during responses.
With so many candidates in such a small space, many commentators remarked on how close the podiums were. This spacing allowed for more multiple-candidate framing in shots, and lots of waving arms.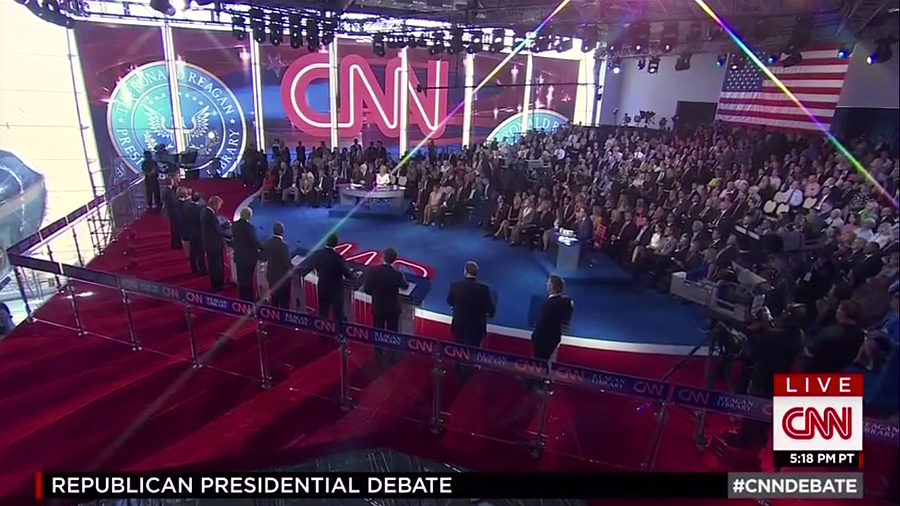 The debate set design was created by Clickspring Design, similar to past election cycles.
Graphically, the debate used CNN's standard election package, even after the network promoted the debate in a vastly different style, adding some 3D elements that appear set inside the Reagan Library.