Belgium broadcaster plans overhaul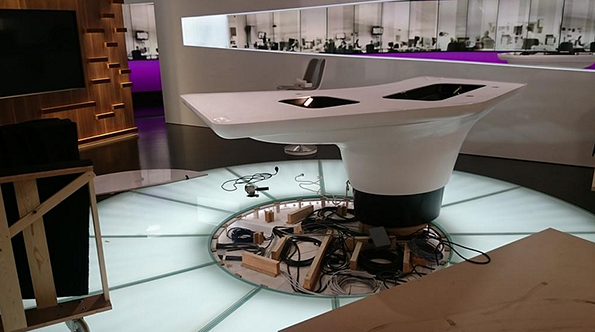 Belgium's national public-service broadcaster, VRT, has moved its main news program to a virtual studio as work begins on a new studio, according to a tweet from Fred Breuls, the channels news director.
"Het Journaal," which is produced in Brussels, used a large curved studio that mixed backlit panels, bold colors and curvy furniture.
The space, which you can take a virtual tour of here, had a large center divider and used virtual set extensions on its vertical monitor array.
During the remodel, VRT will mimic its studio with a chromakey.