Spartanburg station rebrands newscasts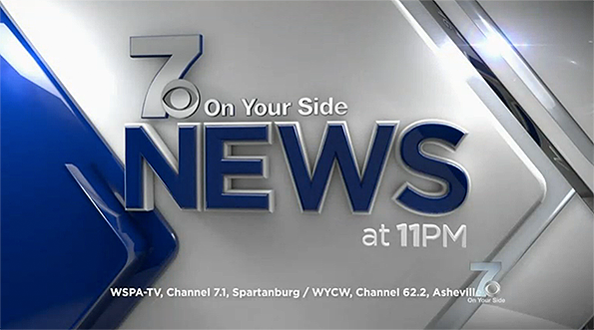 Media General's WSPA-TV in Spartanburg, S.C., has rebranded its newscasts — a move that will hopefully help solidify its branding.
The station, which had previously branded as "News Channel 7" and "7 On Your Side," is now broadcasting newscasts under the name "7 News" with "On your side" as a tagline of sorts.
That said, the station seems to have a bit of an identity crisis going on online. Some social media profiles and pages still have the station labeled as "News Channel 7," a name it hasn't used since 2011, while in other places it's referred to as "News Channel 7 On Your Side" as well as "7 On Your Side" and "WSPA OnYourSide." Meanwhile, many of its social media handles favor the use of the station's call signs.
The station updated its existing graphics package to reflect the new name.