MSNBC goes in the round for Democratic forum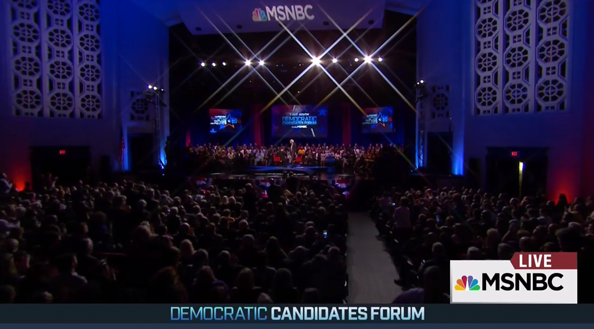 MSNBC's First in the South Democratic Candidates Forum combined an in-the-round style layout with large video screens for added storytelling and interaction.
The forum, which was hosted by Rachel Maddow from Winthrop University in Rock Hill, S.C., originated from the stage of the auditorium, with Maddow and the candidate seated on modern red chairs situated on a star-shaped riser.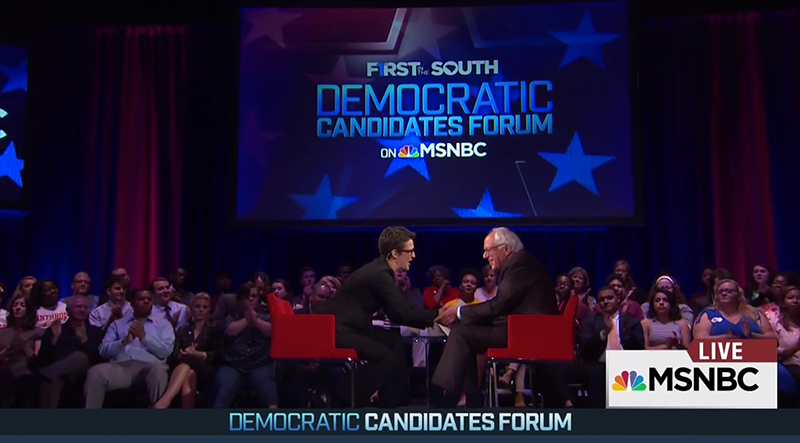 On stage, behind the host and candidate, were several rows of audience members, while one large screen was positioned in the center with two smaller ones on either side.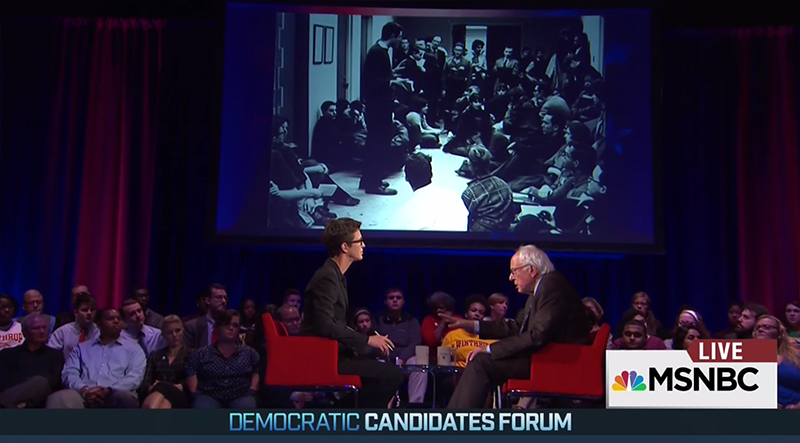 The screens served as more than just a visual that showed candidates names and synchronized animations, as Maddow would often refer to photographs projected on the screen in relation to her line of questioning.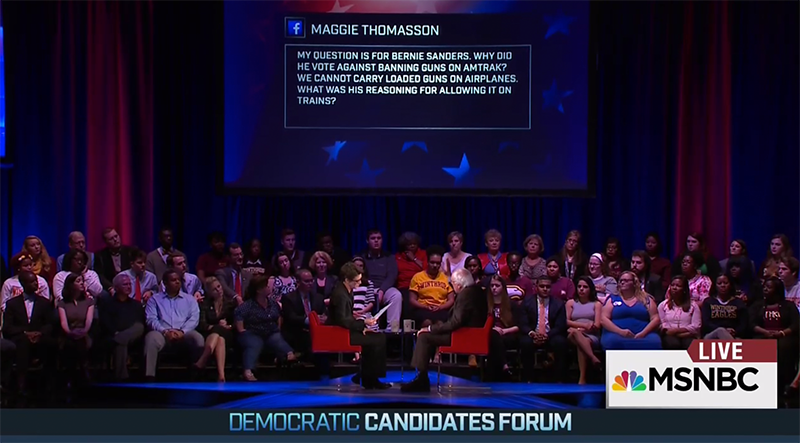 The screens also were used to display questions submitted via social media to the candidates.
The forum setup also relied heavily on gobos, with an MSNBC one beamed above the stage and "The Place for Politics" ones appeared on the left and right side of the auditorium walls and forum branded one on the stage in front of the seating area.
Dramatic red and blue lighting throughout the auditorium added to the patriotic feel. Particularly noticeable was the use of uplighting to create elegant and subtle splashes of color.
The Lighting Design Group's Steve Brill lit the event.
From a graphics standpoint, MSNBC relied heavily on its election package as a based. A bar with the words "Democratic Candidates Forum" appeared on screen during the entire event, with the rectangular MSNBC "live" bug appearing to the right.