Dallas anchors spoof news promos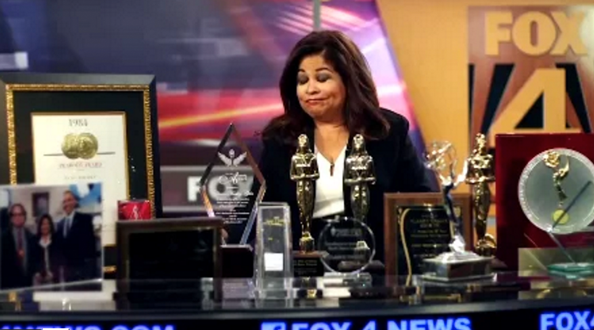 Two Dallas anchors appear in a parody promo piece that pretty much hits the nail on the head about news promo cliches.
The video, which appeared online in various places as but then "mysteriously" started disappearing, has been posted to Vimeo by FTVLive.
We're not sure who's behind all those takedowns — but let's just say that in our experience, TV news orgs ironically seem to be among the fastest to claim copyright infringement and have video that portrays them in a negative light faster than you can say "fair use."
The spot features KTVT-TV anchor Doug Dunbar and KDFW-TV anchor Clarice Tinsley poking fun at the numerous poses and staged shots that we see all too often in TV news promos. Both anchors appear on their station's news sets for the piece.
Enjoy the full video here, though don't be shocked if it suddenly becomes "unavailable":
[field name=iframe]