Recap: CBS hosts social debate for Democrats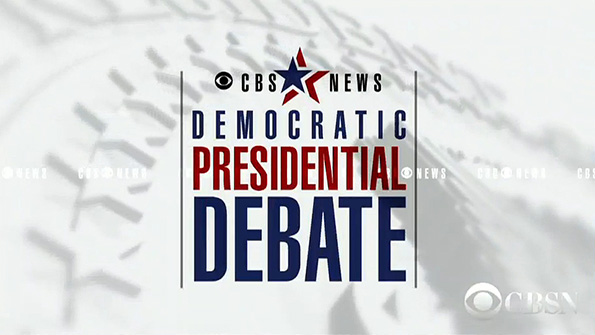 CBS News held the second Democratic Presidential Debate of the 2016 Election cycle over the weekend with a heavy social integration, thanks to partner Twitter.
The debate was hosted by Drake University in Des Moines in its Sheslow Auditorium. The broadcast was a partnership between CBS News, The Des Moines Register, KCCI-TV and Twitter.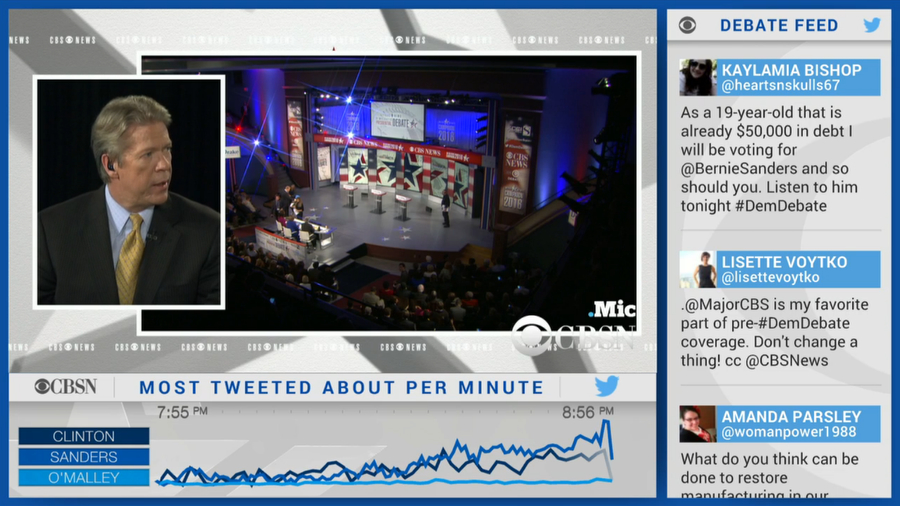 From Twitter handles on the front of every lectern, to a special L-bar on CBSN, the debate was the first to truly take advantage of social media in real time. Through the partnership, CBS was able to pull tweets for graphics, and even follow up questions, using live comments instead of questions picked days in advance.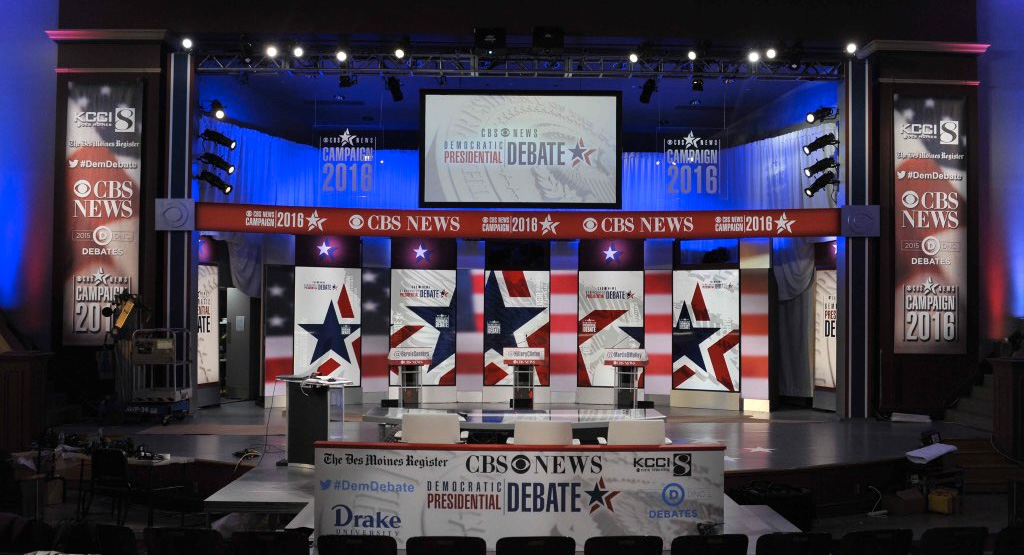 The staging, which was very intimate due to the venues size of 750 seats, utilized a wall of vertical monitors and LED curtains to create a patriotic backdrop with subtle motion. Large etched plexiglass logos hung over the stage, with a red ribbon of CBS branding floating above.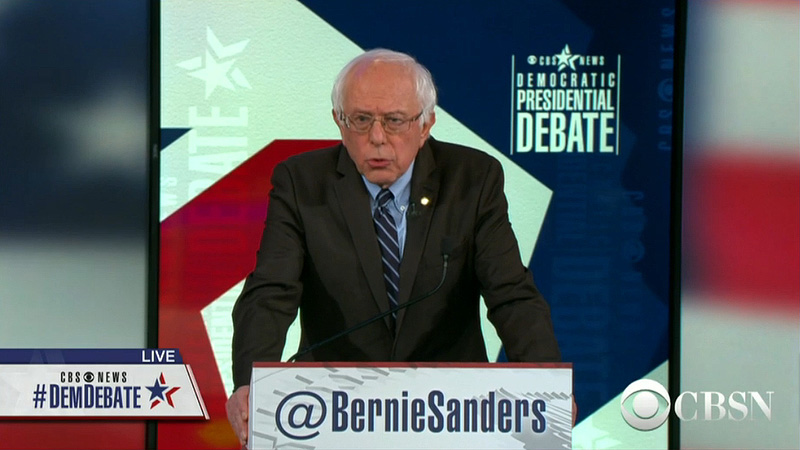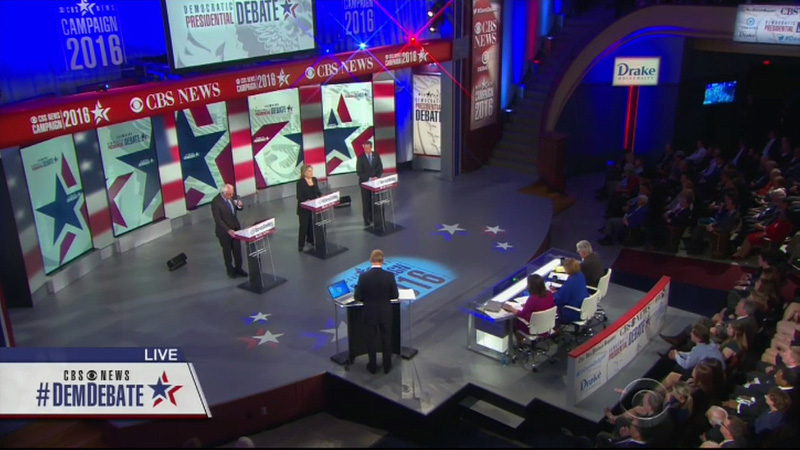 John Dickerson, usual host of "Face the Nation," moderated the debate from behind a small curved desk, standing for the two hour event.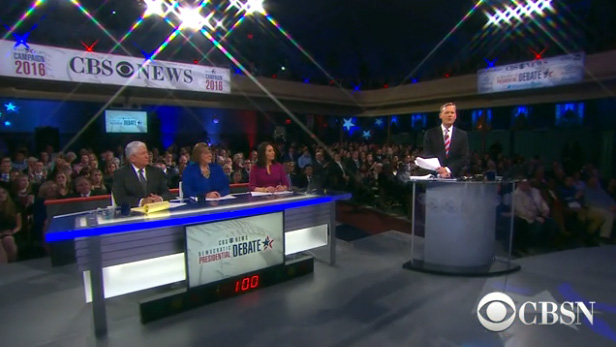 The former "Early Show" desk was used by the questioners joining Dickerson, with a monitor added to the front and the wood repainted silver.
A Steadicam and jib were employed for many shots throughout the debate, creating many unique shots for the directors.
Graphically, the debate used CBS's current election look, which largely debuted in 2012.
During the opening, fast cuts of video and photos were timed to the music. Throughout the evening, rejoins used quotes from the candidates spoken during the debate.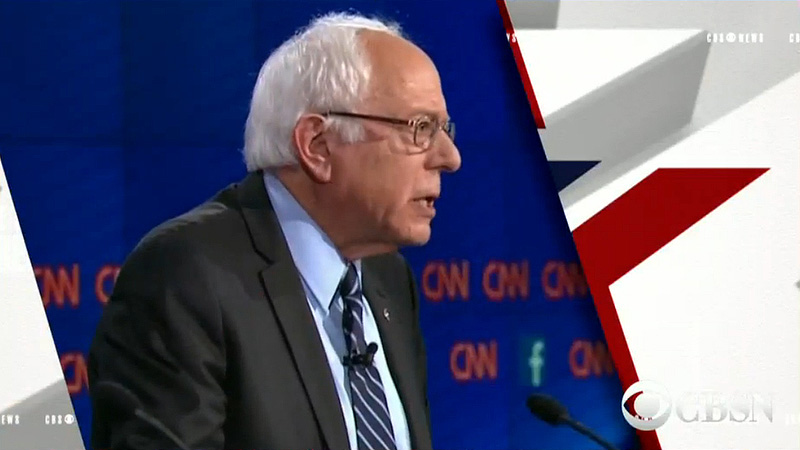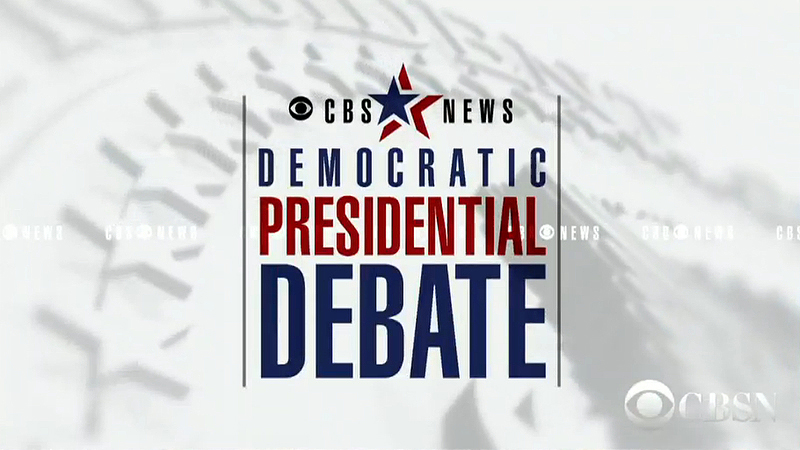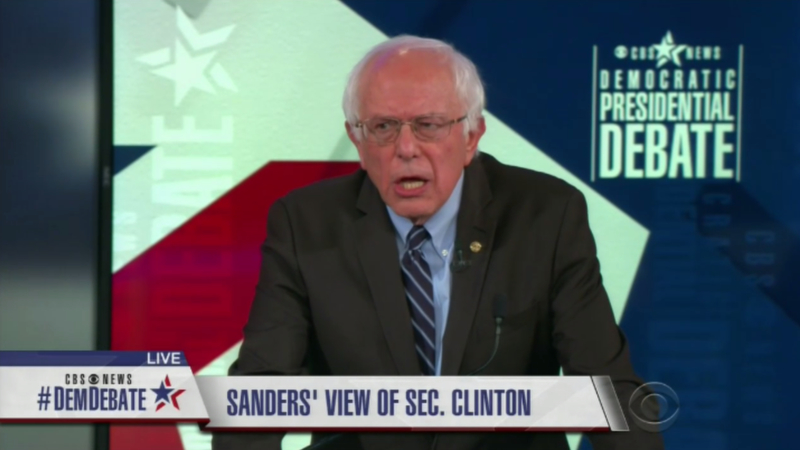 CBS debuted its new election theme music from Joel Beckerman's ManMade Music at the debate. The theme features many fast hits and a memorable motif.
Man Made Music is no stranger to CBS News, having composed the theme for "CBS This Morning" and working on the James Horner "CBS Evening News" package.