NBC sets the sweeps stage for Charlie Sheen interview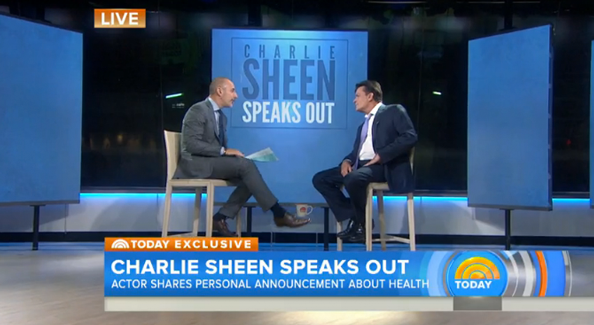 NBC News "Today Show" anchor Matt Lauer's exclusive live interview with Charlie Sheen originated from Studio 1A's production area.
The show, which has been negotiating the interview for at least several days, according to what Sheen said on air, opted to conduct the live interview from this area, with Lauer and Sheen perched on high stools, rather than the sofa area or more intimate revamped interview area.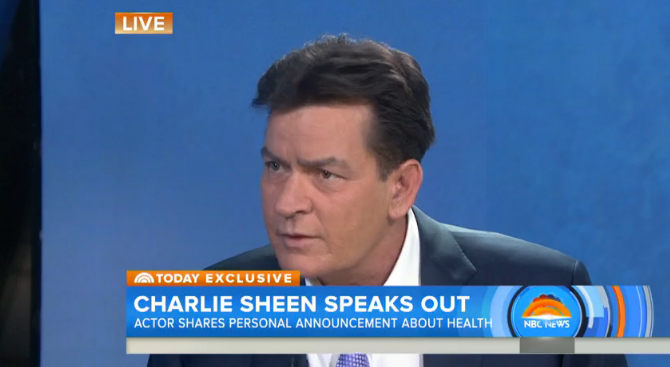 Producers positioned the area's multipart video panels in five sections, with the two middle ones joined together between Lauer and Sheen and the four others positioned to either side and angled inward.
On the center panels, a large logotype-style "Charlie Sheen Speaks Out" lettering in the same condensed font the network uses in its teases. The other panels, meanwhile, uses simple blue backgrounds with subtle accents. The set also was lit using blue accent lighting.