Dayton station moves to temp set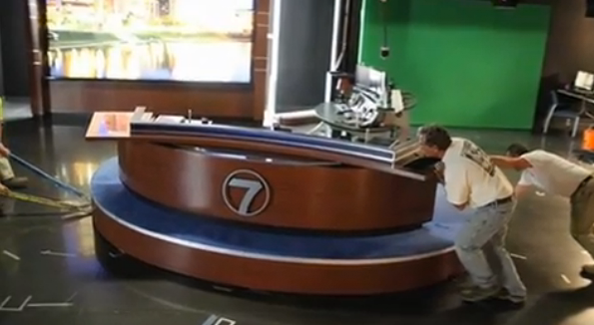 Cox owned CBS affiliate WHIO-TV in Dayton, Ohio, spent last weekend prepping for a new set.
The station, which last updated its set about four years ago, moved a condensed version of the existing set to a different part of the studio to make room for the new set to be installed.
The new set, which is expected to debut in a few weeks and in time for February sweeps, is said to be clean and modern, which will likely be a stark contrast to the rich wood tones used throughout the current set.
[field name=iframe]