Euronews picks Avid Broadcast Graphics for new facility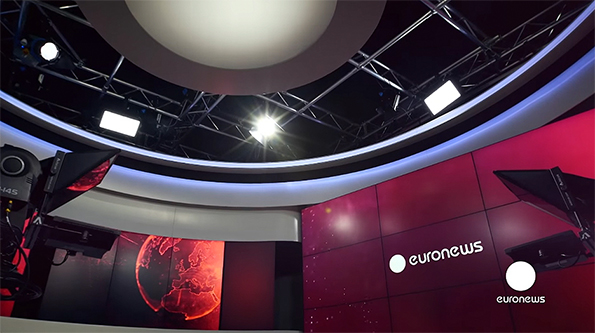 As Euronews moved into its new facility in Lyons, France, the network was looking to expand its international presence and accelerate digital distribution.
To help make this possible, the network went with Avid's Media Suite and Studio Suite to provide on-screen branding and live production graphics for the upgraded operation.
"Euronews is an ambitious and forward-thinking broadcast organisation that was hampered by limitations on its operations," said Ofir Benovici, senior director, Broadcast Products at Avid. "By embracing Avid Everywhere the team can now create the engaging, high quality graphics that they need to ensure retention and growth of their audiences around the world."
Euronews installed a Maestro enterprise graphic suite to achieve an end-to-end graphics workflow for news programmes, live events and on-screen branding for two channels from Euronews' Master Control Room.
In addition, a graphics playout solution comprised of Maestro, 3DPlay, and PowerWall, powered by the HDVG video rendering platform, feeds graphics onto a video wall in the studio for live production.
"Legacy control equipment at our previous facility limited our ability to expand and develop our graphics capability, particularly as we needed to increase the number of broadcast channels," said Cecile Leveaux, chief technology officer, Euronews. "We had maintained a strong relationship with the Orad professional services team for many years, and prior to moving premises, we discussed our requirements in detail with them. Their suggested set-up based on the HDVG rendering platform will enable us to create world-class graphics and scale the system seamlessly as we continue to grow."
"We are very proud of this project carried out by the trusted relationship that we've had with the Orad team for many years," added Gregory Samak, Broadcast Director, Euronews.