Euronews opens new global headquarters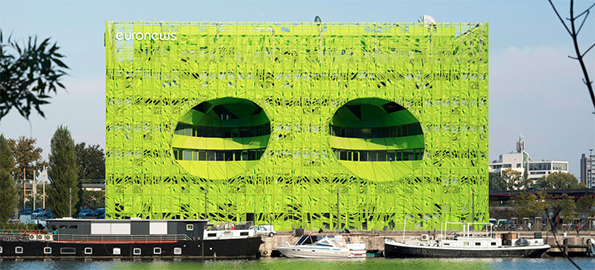 Euronews, which is owned by a conglomerate of 21 European public broadcasters, opened its new headquarters this week in Lyon, France.
While most Americans will not be familiar with Euronews, the network employees over 800 and produces news content with a European perspective for 13 language audiences. Most packages are dubbed in these various languages, presenting the same content across Europe.
The new headquarters, which is located in a new area dubbed the Confluence where the Rhône and Saône rivers meet, was designed by Jakob + MacFarlane.
The buildings design, which has been described as "audacious" and "monolithic," includes a glowing green perforated skin with two large round openings that create a central void, letting the building look at you with "eyes."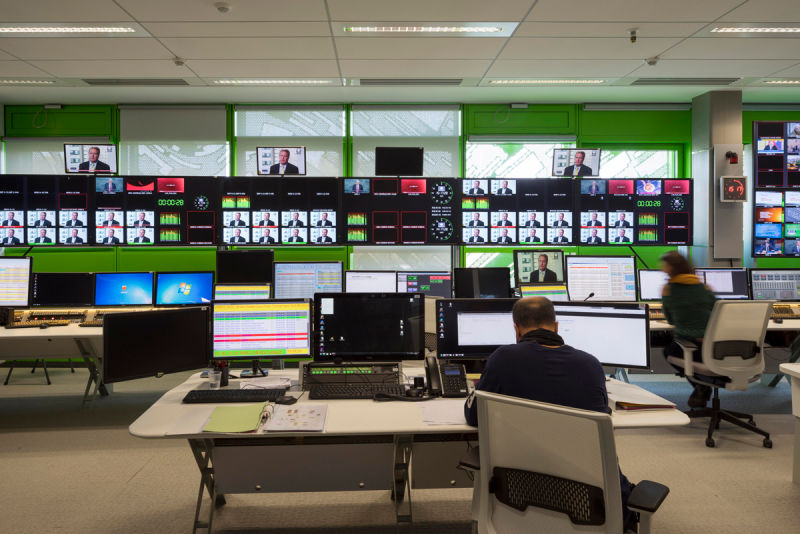 The offices of Euronews are spread across six levels, with over 10,000 square meters of space.
Designboom writes,"The offices are spread across six levels: stories 1 and 2 contain the newsroom, while the remaining levels contain two studios each, accessible via two vertical circulation cores that also contain technical spaces."
While the network broadcasts largely without talent in studio (due to its various languages), the building does include a broadcast studio and set.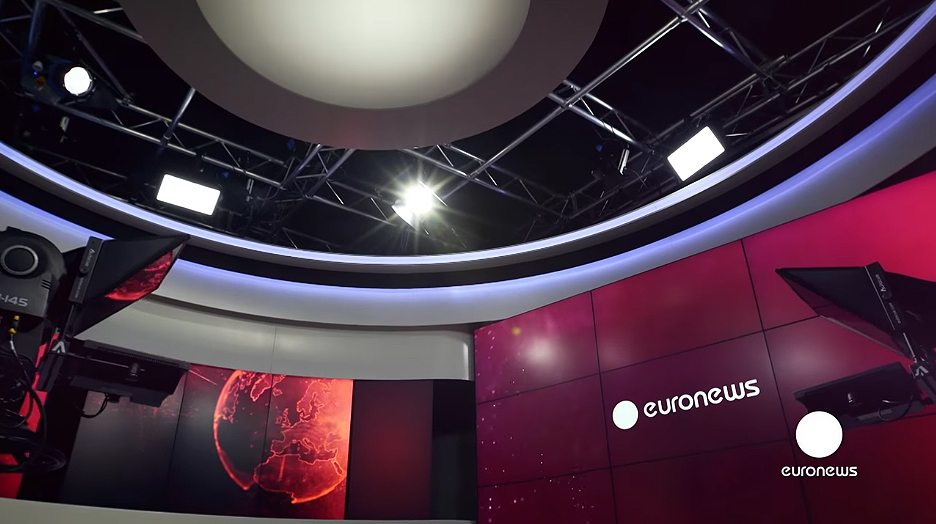 Video Tour