Hillary Clinton wardrobe malfunction: Red pantsuit, red walls don't mix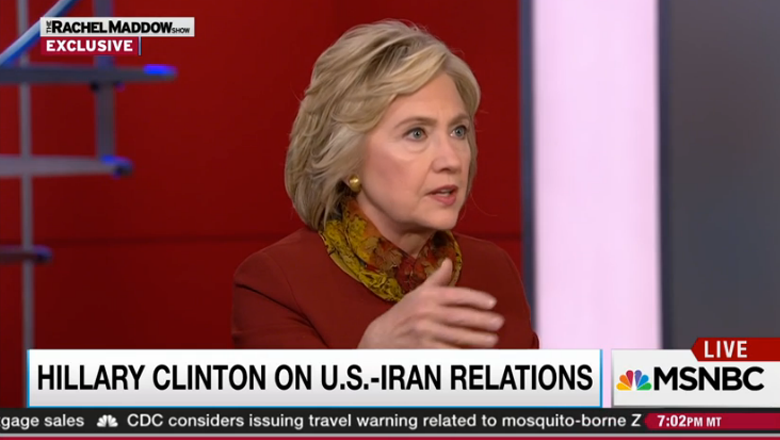 Hillary Clinton, the unofficial queen of the pantsuit, should have pulled out one of her (many) other options for her appearance on "The Rachel Maddow Show" this week.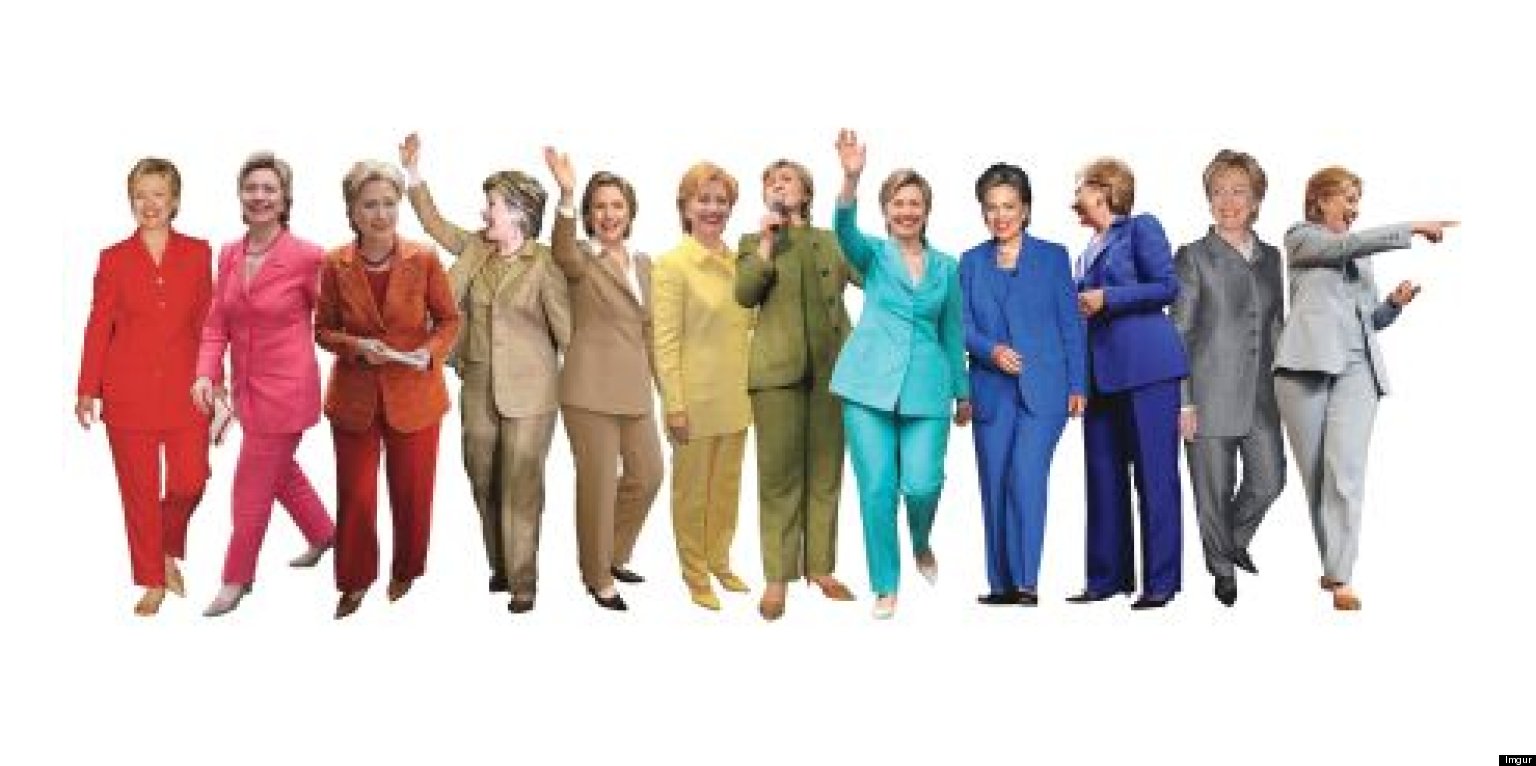 Her red outfit, besides being a bit politically incorrect for a Democrat, was also almost the exact shade of the red wall in the MSNBC Studio 3A, creating the illusion of a floating head.
We're wondering why someone either in Clinton's entourage or at MSNBC didn't take notice and suggest either a different outfit or using one of the studio's (many) alternate backgrounds for her interview.