Vizrt expands control room platform with new version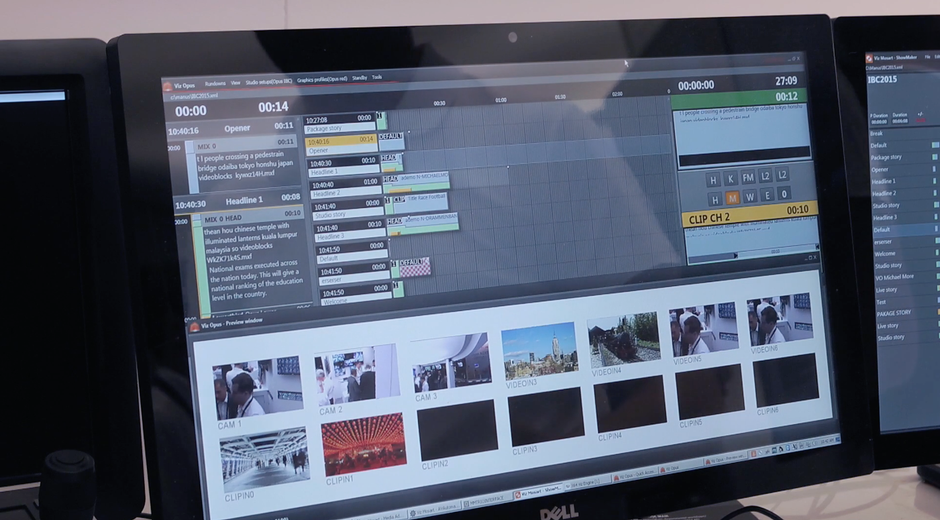 The latest version of Vizrt's compact control room features a greater number of inputs and outputs for expanded productions.
Viz Opus is a complete broadcast control solution running from a single system. It provides a newscast automation system, realtime graphics and video playout.
The latest version, 1.2, increases capabilities when using the system by allowing for additional video inputs and gives configurable options for video outputs including clean feeds for multiplatform production, according to a release issued by the company.
The new Viz Opus doubles the available video inputs to eight through an integrated Matrox X.mio3 video card, allowing greater capacity for live production sources and clip channels. These sources can be set a keyboard shortcuts for quick cuts or have transitions built in when taking each source.
The number of outputs for Viz Opus has also been doubled with an additional configurable output available. This can be configured to be a clean feed without graphics, so that media asset management systems can ingest the feed and convert to any size and format required for online and mobile device distribution.
During the process each story is made available for video on demand and device adapted graphics are added for the new output formats.
When combined with Viz One's transcoder, the clean feed from Viz Opus is transcoded in real-time for live streaming and using the Meta-graphics workflow, graphics from the live show are also automatically added to clip's timeline in the asset management system. This workflow allows the graphics to be edited until the moment they are sent to air or online.