Atlanta station debuts high tech new home from Devlin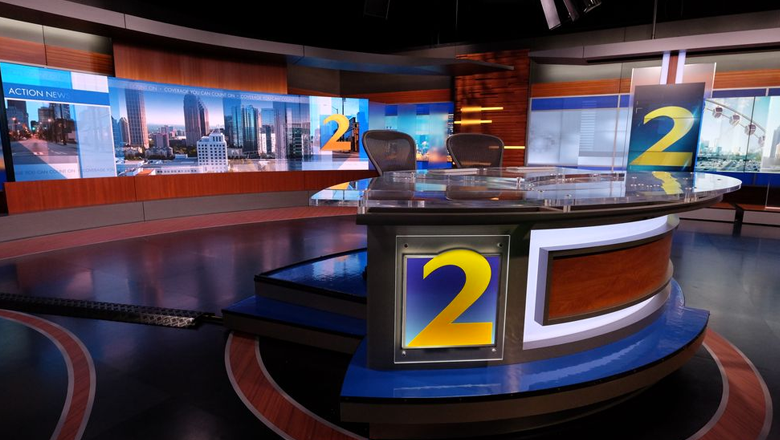 Atlanta's Cox Media owned ABC affiliate WSB-TV is set to debut a new home during its 5 p.m. newscast later today that mixes traditional wood tones in contemporary shapes mixed with modern technology.
At the center of the new set, designed by Devlin Design Group, is a curved anchor desk fronted with an internally lit panel and wood toned band. On the left side, the station's "2" logo is prominently displayed.
Behind this is a 20 foot wide curved and seamless LED panel that's almost five feet tall and serves as the primary background behind the anchors.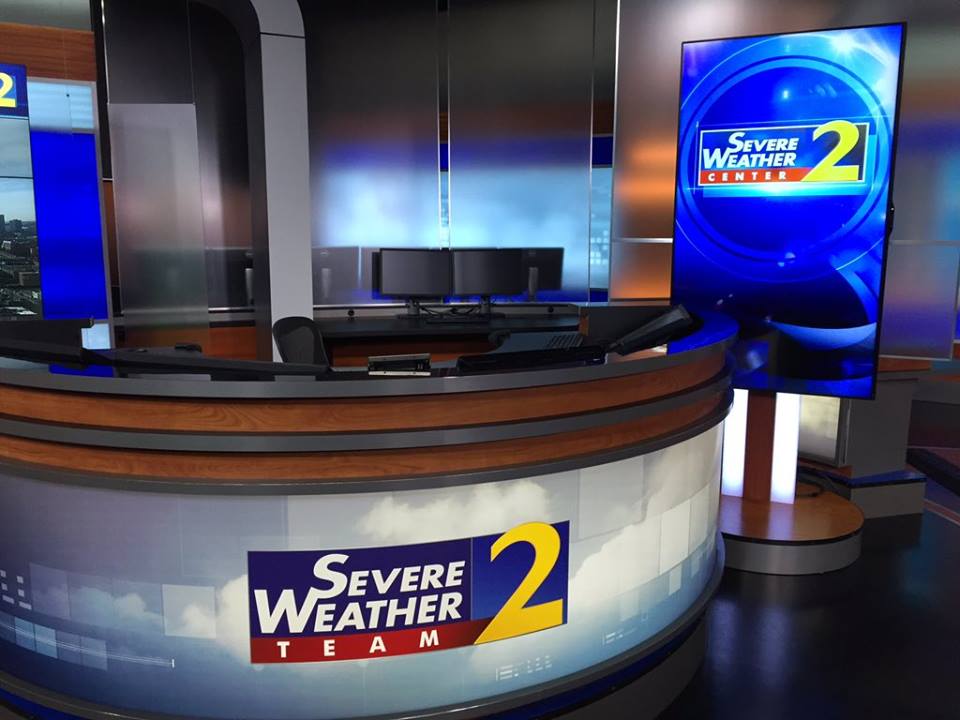 A nearby weather center is stocked with an array of 12 46-inch monitors and a 70 inch vertically mounted panel on a tower-like structure backed with frosted panels that separate the presentation area from workspace.
The weather center also features a repurposed touchscreen monitor that's strategically positioned to be used by both weather and traffic reporters. A movable kiosk also allows the screen to be incorporated into other types of segments as well.
The station also repurposed a large touch screen monitor in this area for weather and traffic. We created a movable kiosk for this monitor so it can be used for other storytelling purposes.
Perhaps most impressive, however, is a "storytelling wall" near the anchor desk. Equipped with 6 46-inch monitors and 5 vertically mounted 55-inch panels all on movable mounts that allow the station to utilized it as a single large wall or break it up into smaller segments in a variety of unique combinations.
Yet another gadget featured on the set is a ceiling mounted track camera that allows for dynamic, sweeping views of the set.
The new set's floor also includes wood-toned circular graphics that help delineate areas of the studio. Additional accents on the new set include steely-blue printed graphics, rich blue and white backlit panels, more frosted glass and segmented gray header elements. That same gray motif is also featured as part of the thick frames with rounded corners found on other areas.