Broadcasters prepare for Super Bowl 50 in San Francisco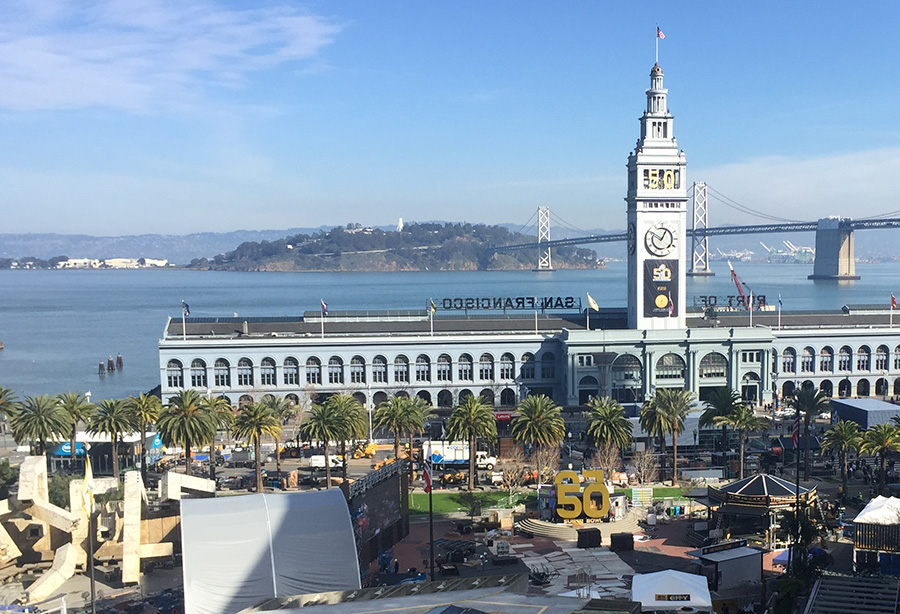 The networks have invaded downtown San Francisco, closing off the major thoroughfares of Market Street and the Embarcadero.
All of this for Super Bowl City, a lavish fan zone that opens next week and features broadcast booths for CBS Sports and NFL Network, along with areas for fans to interact and watch free concerts.
CBS Sports' setup, which is perched on top of bocce ball courts, includes a main broadcast studio and outdoor demonstration field.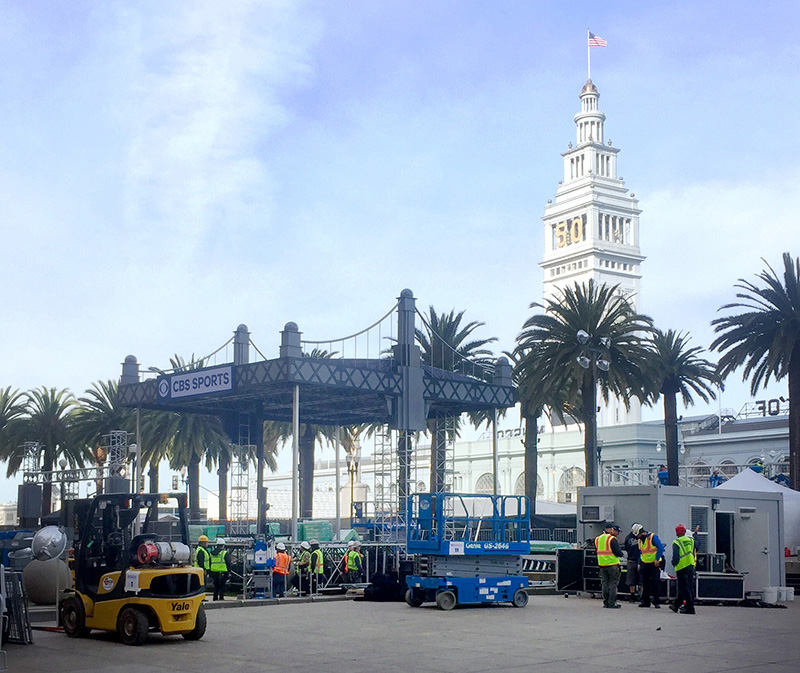 The area also includes a miniature replica of the Golden Gate Bridge, with Bay Bridge styled elements on top of the studio and along the edges of the demonstration area.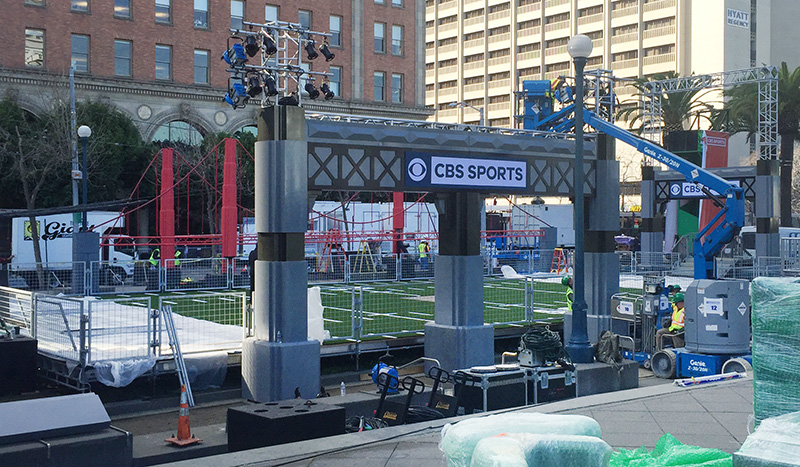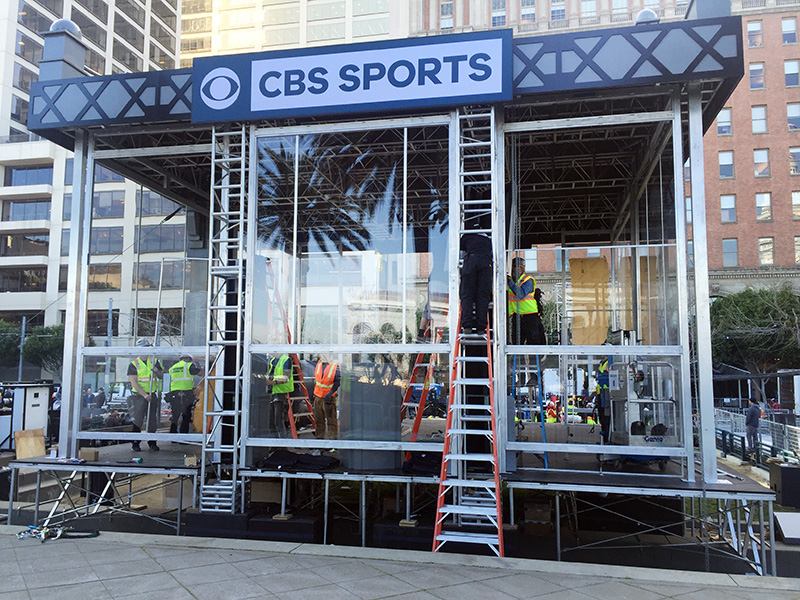 NFL Network has erected a two-story broadcast booth in the center of the Embarcadero from ModTruss, a modular design system. Its setup includes an open air and enclosed area, where desks will be placed soon.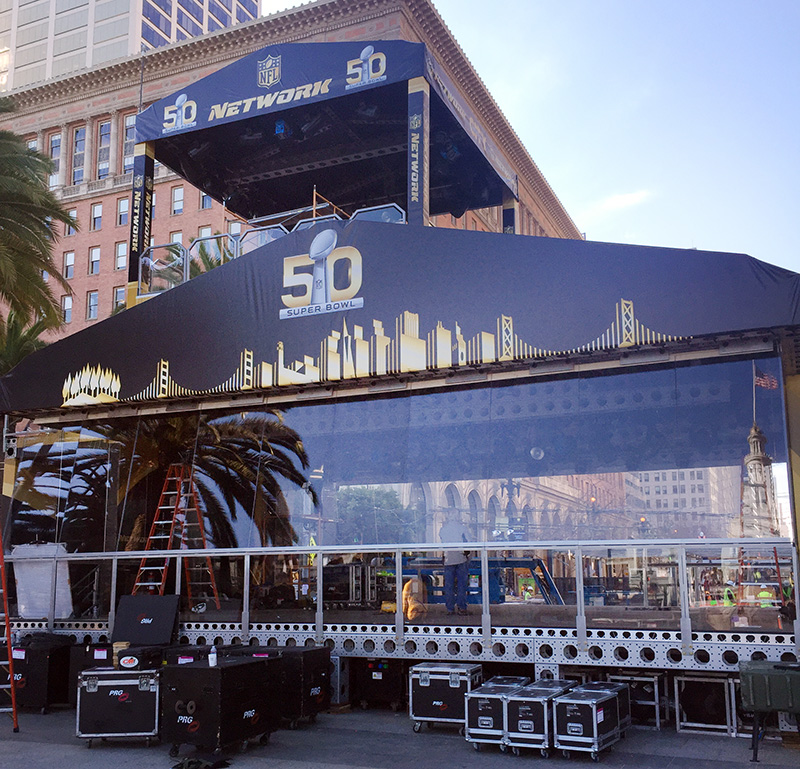 NFL Network's studio will have the best view, as the Ferry Building is located directly behind it, while CBS's is off to the right.
ESPN will setup its base farther down the bay at Marina Green, which will have a perfect view of the Golden Gate Bridge (fog permitting).
Super Bowl 50 kicks off February 7 from Levi's Stadium in Santa Clara, about an hour south of San Francisco near San Jose. Broadcasters begin coverage from the Bay Area next week.