Ed Schultz debuts on RT America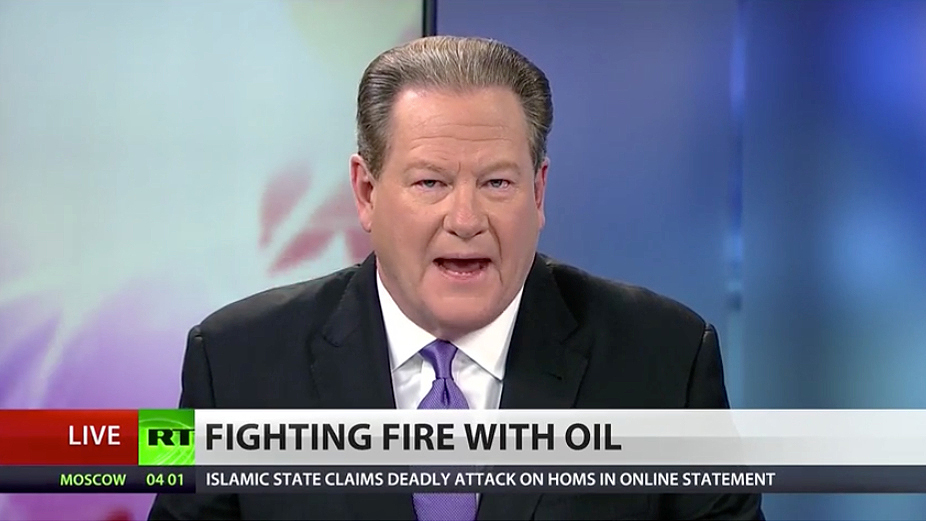 "The News With Ed Schultz" made its debut this week on RT America, the Russian-government funded network.
Shultz didn't miss a beat from his former days at MSNBC, bringing his unique personality to the program with topics such as the Flint water crisis and the oil market.
The show originates from RT's Washington, D.C. studios, which launched in 2010 and has seen a few updates.
Schultz lives in Michigan, so we'll see how he continues to travel for the show. With MSNBC, he would often use a home-based studio for his former show.
The shows graphics and studio graphics are very busy, with lots of movement and color.  A steadicam is used for some segments and overall the small studio space is put to good use during the broadcast.


Show Open