ABC Chicago updates traffic maps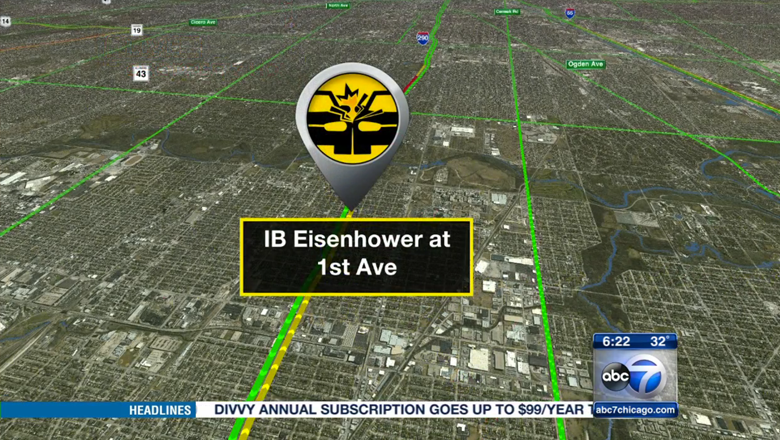 As part of its overall update to its traffic graphics, WLS-TV in Chicago is also sporting new maps for its road reports.
The new maps offer significant more detail, especially on the "zoomed in" views that pinpoint specific issues. When switching between views, the station has also added animated "flyovers" as well as the ability to pivot, in realtime, between overhead and more side angle vantage points.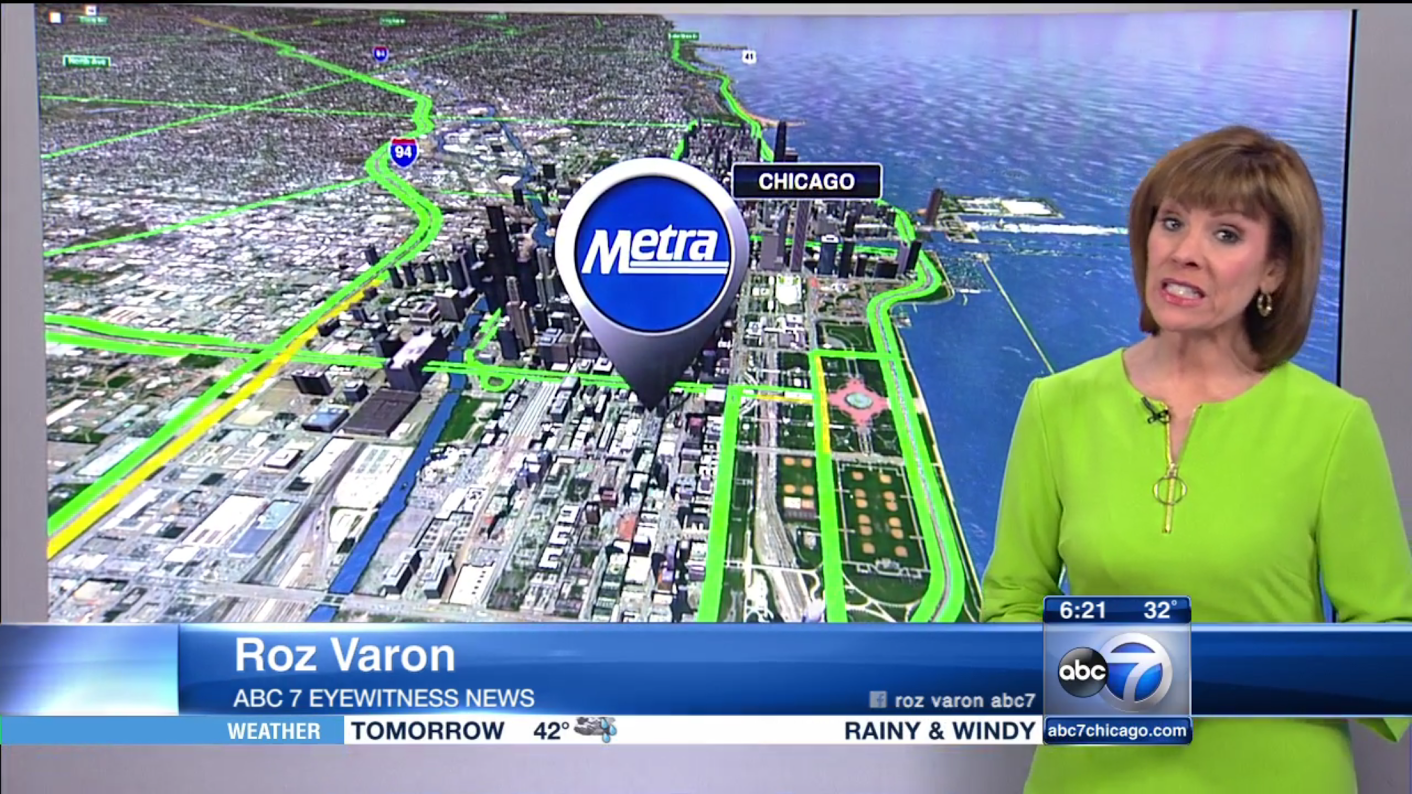 Another key update is the switch to large Google Map-style "pins" to point to specific incidents, as shown here with traffic reporter Roz Varon. This new metallic toned design stands out better and also includes ample room for an appropriate graphic, such as the Metra logo shown above.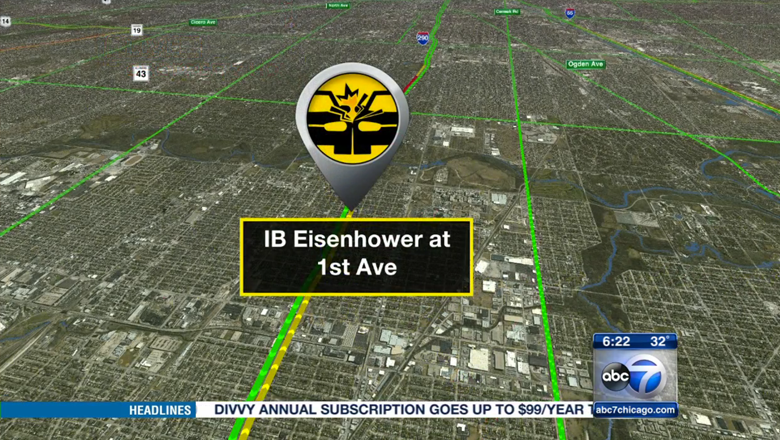 For generic accidents, the station has switched to using icons rather than the rather dated (and cheesy) animated graphics it had been using — which means the black car that looked fit for a Mobster complete with a crumpled hood and smoke is gone.
For the wide view of the entire region's roads, the station now uses much more detailed satellite imagery, with a change to the animated colored lines showing traffic flow.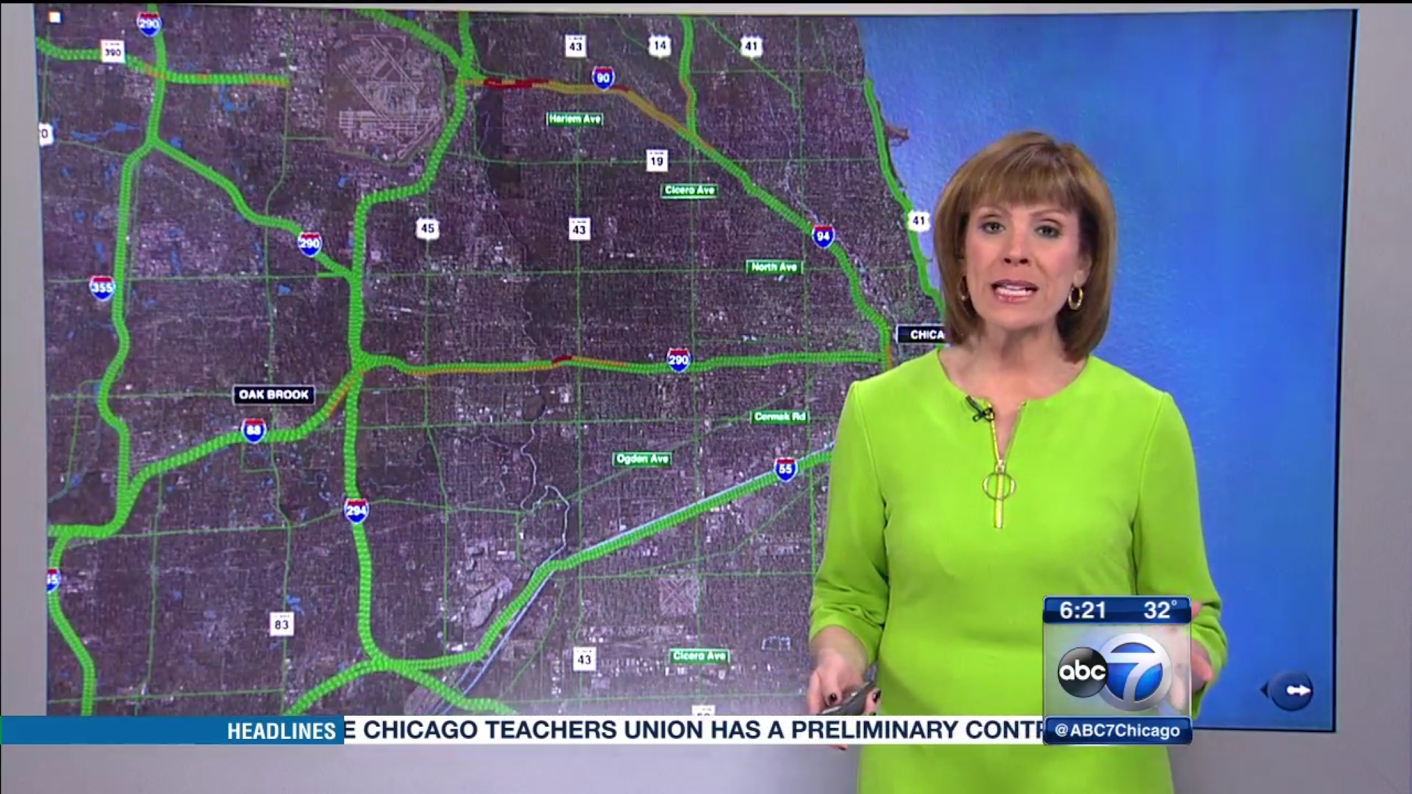 It's worth noting, however, that the new systemwide map has much smaller road labels than the previous version, which some viewers may find hard to read, especially when the map isn't shown full screen.