Czech Republic news channel upgrades set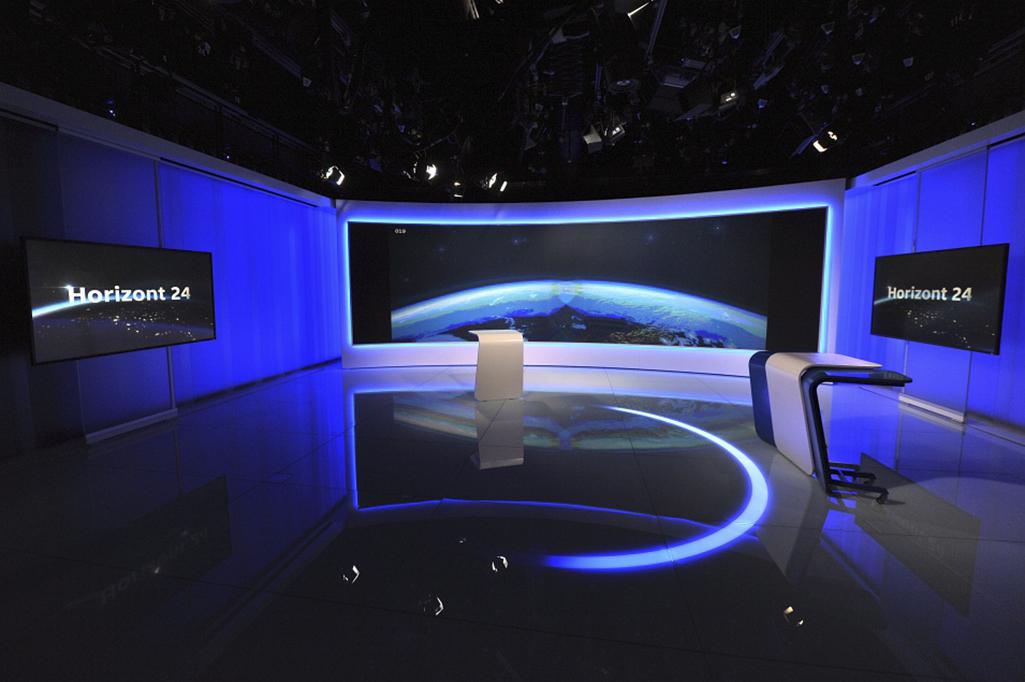 ČT24, the only 24-hour news channel in the Czech Republic, has debuted a flexible set in Studio 6 that includes many color-changing elements.
Designed by a Ungroup, a Slovakia based scenic designer, the set is setup to handle both evening news and morning show programs.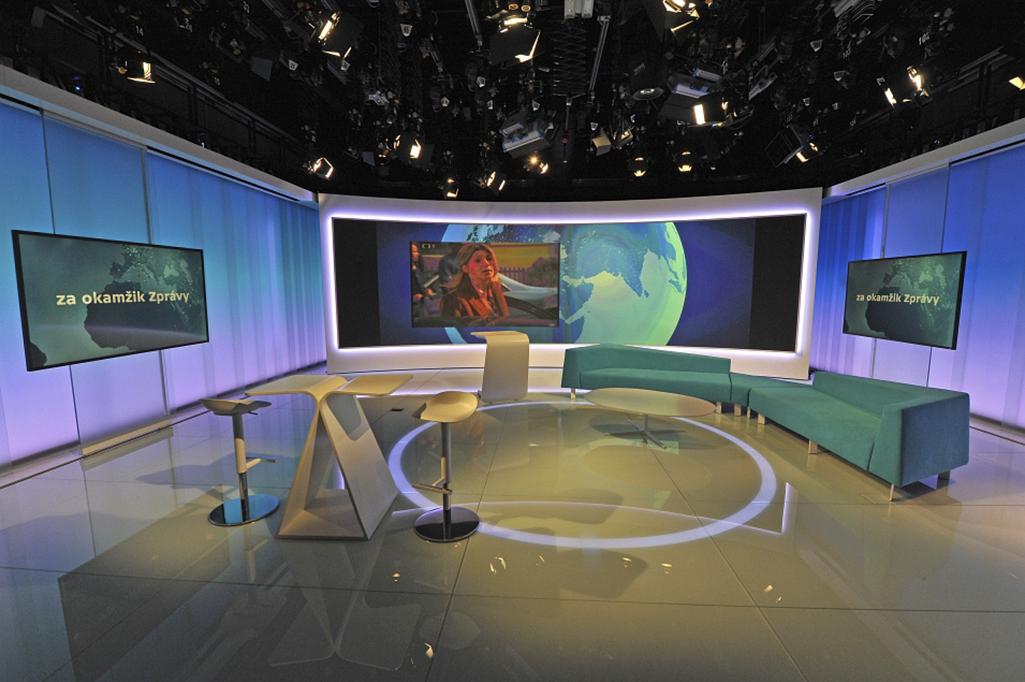 Along the back wall, the set includes a giant rear projection screen that can change based on the program.
"The biggest wallop is a projection screen that is probably unique in the Czech Republic," said Jaroslav Holota of Ungroup in a translated statement. " It is the largest display area in the news studio."
The two outer walls feature backlit LED panels that change colors based on the program, with plexiglass panels adding diffusion.
Depending on the show, different elements are placed in the space, including a large couch or small pod desk. The desks include a gentle curved design and a glossy white or blue finish.
On the floor, different light patterns are projected on the glossy surface to create custom "floor graphics" for each show.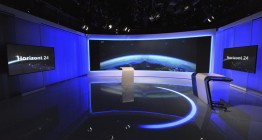 Set Design
ČT24
View a gallery of this project…