'Last Week' promo spins out of control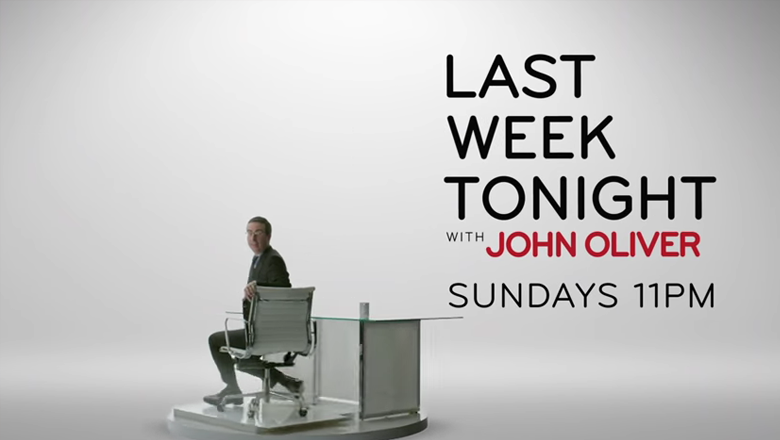 Everyone love a rotating anchor desk, right? Well, apparently not John Oliver.
HBO has begun airing a promo where Oliver, seated at a small desk that's rotating, quickly becomes fed up with the gimmick — all as some amusing "endorsements" of the show pop up above him.
The spot is promoting the new season of Oliver's "Last Week Tonight" on HBO.
As a nice added touch, the words have been carefully tied to the rotation of Oliver's desk and pivot around in the 3D space.