AccuWeather enhances StoryTeller, charts new course with software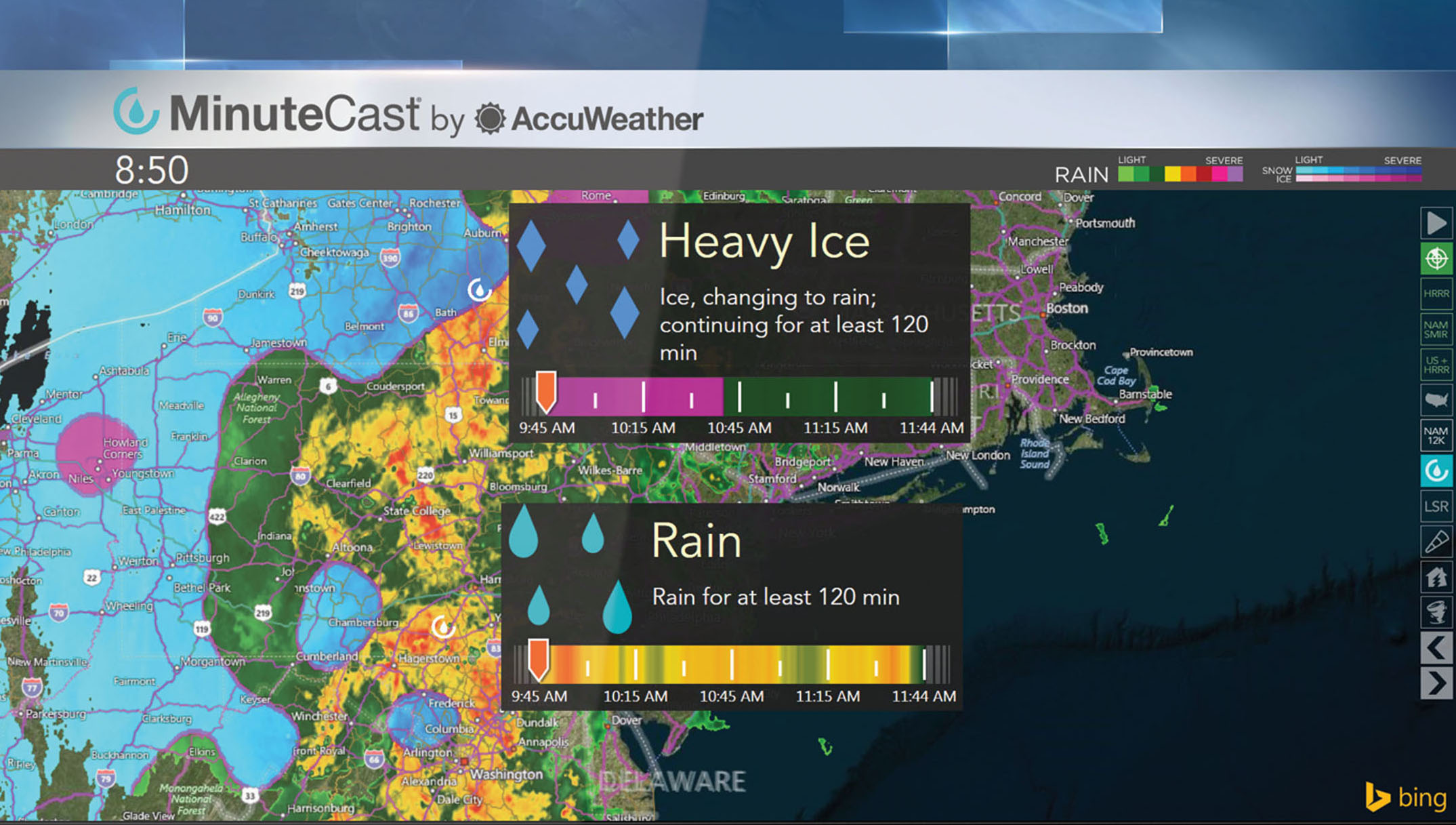 Subscribe to NewscastStudio's newsletter for the latest in broadcast design, technology and engineering delivered to your inbox.
AccuWeather has upgraded its broadcast weather technology for 2016, including updates to its StoryTeller touchscreen platform and the launch of a complete forecast software solution.
Providing weather information for 54 years, AccuWeather serves a diverse range of clients and reaches 1.5 billion people each day with its weather products.
StoryTeller Upgrades
Represented in over 14 of the top 15 TV marks, and with nearly 200 in use, AccuWeather's StoryTeller continues to be a go-to choice for TV stations looking for a complete touchscreen solution.
At NAB, AccuWeather will unveil a host of upgrades to the system, which we had a sneak peek at last week during a virtual demonstration. The changes will make StoryTeller easier to use, faster and hopefully more effective for stations looking for new ways to present information.
CampaignTrail
With the election cycle in full swing, one of the biggest updates is integration of real time election data, allowing local stations to have their own election center.
"You need to be able to provide breaking election coverage in a very fast, effective way," said Bernie Rayno, chief video meteorologist for AccuWeather. With StoryTeller, this information has been packaged into a compelling system that allows talent to interact with a multitude of data points.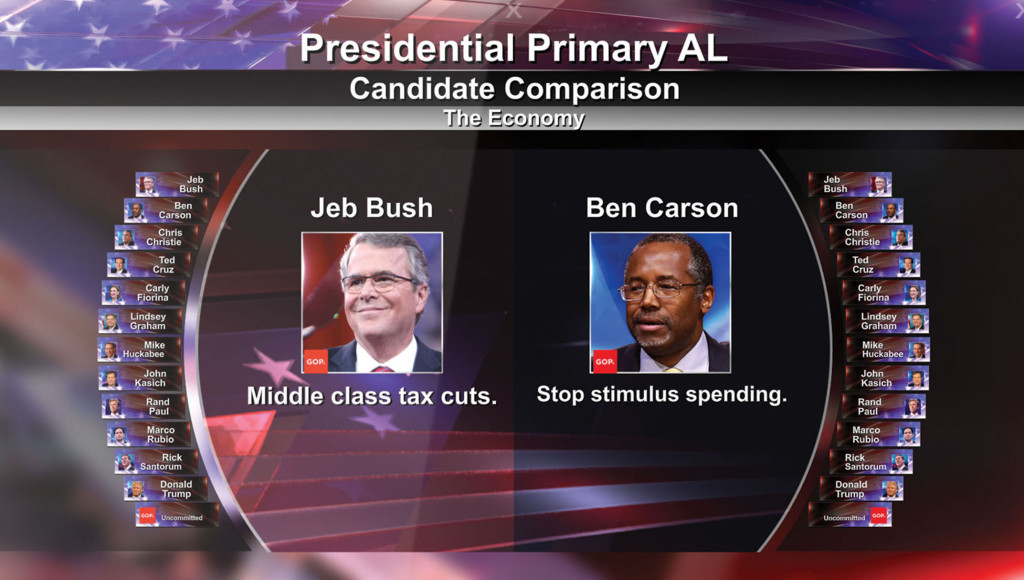 During our demonstration, AccuWeather's Rayno showed how the votes were counted in Iowa, jumping from county to county with 3D graphics that showed the vote count and breakdown by candidate.
The platform also allows telestration of data, which is part of a subscription service with AccuWeather.
SocialPulse
Also upgraded was StoryTeller's social power, with the introduce of SocialPulse.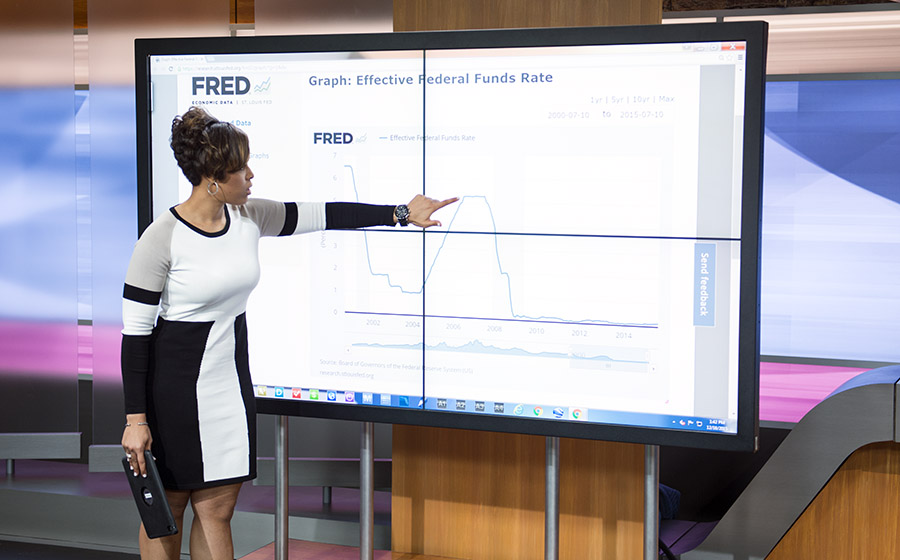 Earlier this year, NewscastStudio was able to view how WFTS-TV used StoryTeller for its "The Now Tampa Bay" newscast, loading various social channels and charts in via a web browser.
With the updates, the social media is pulled in via the "SocialPulse," a dedicated application that takes all of the various feeds and combines them into a neat and compact presentation.
"It's always live, with the storyteller the news never stops, it's always coming in," said Rayno.
The application allows talent or producers to flip between tweets, photos and posts with added curation and verification. The software also allows for quick searching of tags and keywords, with the ability to compile feeds for breaking news and stories.
MapDesk
StoryTeller has also been upgraded in the mapping department, with a new interface that allows for easy adding of touch points relating to a story.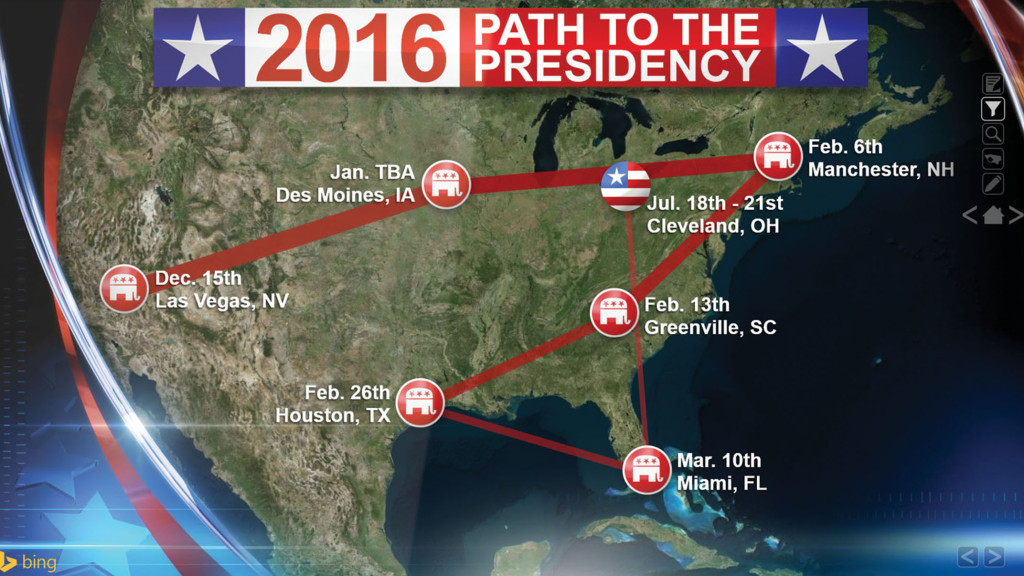 These points of interest can be photos, live video or text, overlaid on a high resolution map.
StormDirector +
Entering a new market, entering direct competition with The Weather Company's WSI, AccuWeather is also introducing StormDirector + at NAB.
"With other companies being broken up into parts and pieces, AccuWeather remains the one constant and quality leader in the weather field globally," stated Dr. Joel N. Myers, founder, president, and chairman of AccuWeather. "Television stations are looking for the complete weather solution from a company they can trust."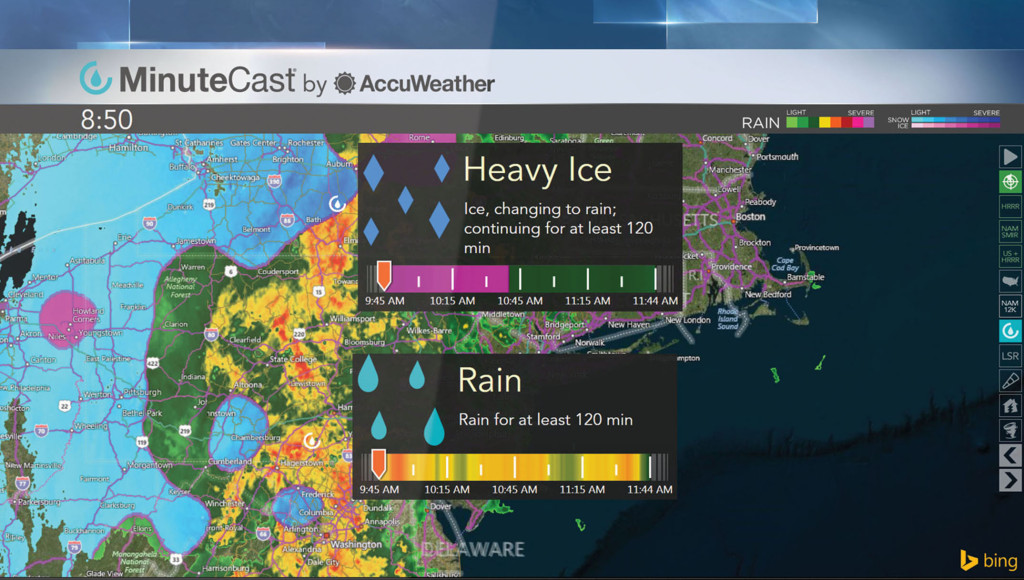 Integrating live data from Baron and up to six live camera feeds (for items such as radar, weather cameras, etc)., Storm Director Plus presents a complete weather system that can be used on StoryTeller or a traditional chromakey.
During our demonstration, AccuWeather's Rayno seamlessly updated graphics on the fly, which could be beneficial during breaking weather conditions.
The system also integrates Minute Cast, which allows viewers to see time and intensity of upcoming weather events, along with detailed radar.
Perhaps the most interesting feature is the modeling information provided, giving metreologists new tools to work on their forecasts.
AccuWeather will be showing StoryTeller and StormDirector + at NAB in April in booth #SL6010. NewscastStudio will have complete coverage from Las Vegas, so stay tuned for more.
The latest in design, production and engineering
Subscribe to NewscastStudio for the latest delivered straight to your inbox.