Caracol TV upgrades newsroom with video wall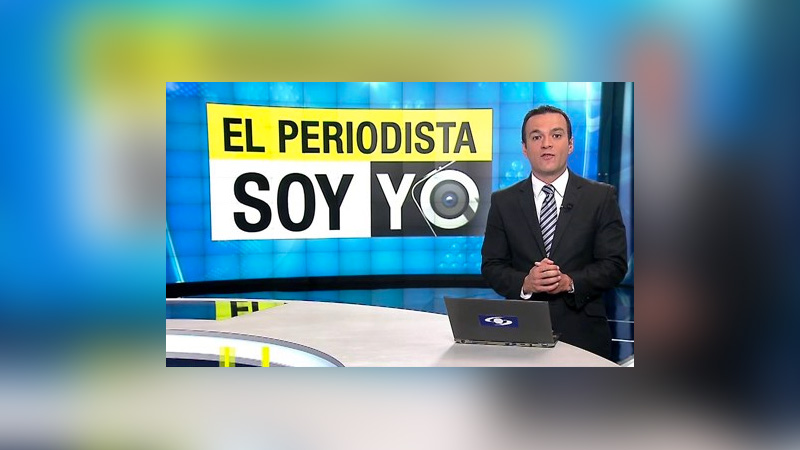 Caracol TV, a news channel in Colombia, recently upgraded its newsroom with the help of Christie MicroTiles.
Composed of 120 MicroTiles in a 15 x 8 configuration the curved video wall was installed by AVCOM.
Caracol TV's video wall measures six meters wide by 2.5 meters high, has a curvature angle of 0.8-degrees and delivers 46,656,000 pixels. The wall is located on the right-hand side of the channel's newsroom set and is used primarily to show news broadcast content as well as signals from cameras, graphics, clips, logos and live connections.
The images are relayed from Vizrt's Viz Engine system, while two MicroTiles ECUs (External Control Unit) distribute the content onto the video wall and enable overall control of the system including automatic calibration and monitoring throughout the whole screen.
"The first time we saw the MicroTiles cubes were at NAB in 2014," recalls Camilo Aranguren, director of AVCOM Colombia, a supplier of technological solutions for the television, professional audio and lighting market with headquarters in Miami, Caracas and Bogota.
"Straight way we knew that this was exactly what Caracol TV was looking for. The small footprint of the MicroTiles made them the ideal solution for a large curved and virtually seamless canvas. The system affords excellent image quality and truly exceptional colour and brightness."
"MicroTiles are ideal for designing creative television sets, because you can stack and combine them in any shape or size you can imagine, and then later rearrange them into totally new designs," says Jorge García, territory sales manager for Christie in Latin America. "Furthermore, they are broadcast-ready in a matter of seconds, as the continuous automatic calibration means that they don't require specialist tuning to appear correctly on the screen.
"The new MicroTiles video wall at Caracol TV is proving to be a huge success and is the talk of the broadcast industry in Latin America. The screen is garnering a lot of media attention; people were greatly surprised at the quality of the image and Christie has received a huge amount of positive reaction and praise. At the moment, Caracol TV has the news program with the most spectacular images in Colombia."