CNN wants you to 'eighties yourself'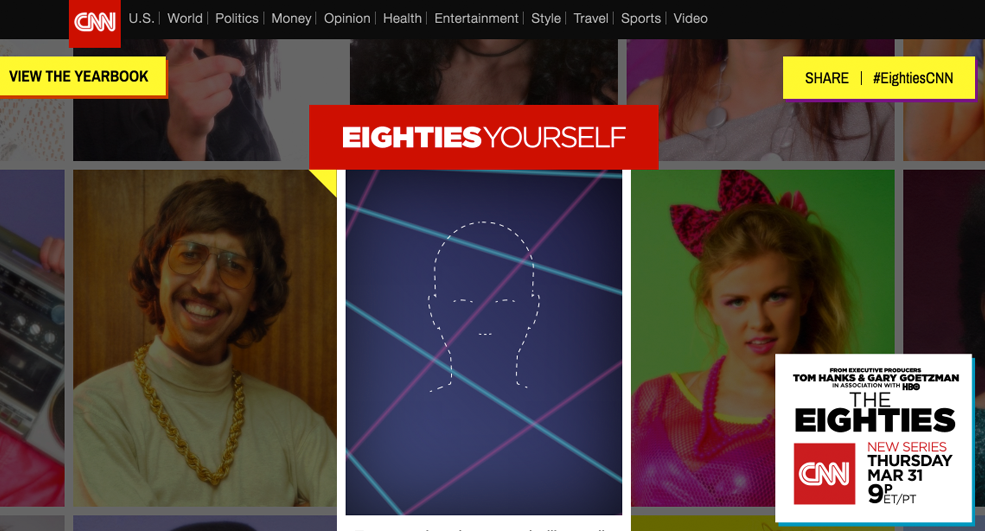 In celebration of its upcoming series on the eighties, CNN is giving viewers the chance to "eighties themselves."
The network has already been promoting the series with content such as "80 moments from the '80s" but this microsite brings a new level of interactivity and, CNN is likely hoping, virality to the promotion of the series.
The tool lets you upload a headshot or use your computer's camera to snap a pic. Then, you're given the chance to add hair, glasses and accessories before the site applies a "groovy" 1980s filter to the image (which is a bit reminiscent of an over-zealous Instagram filter).
Then, of course, once you're all eighties-upped, you can share your masterpiece with the world and, if you agree to the "terms and conditions," add the image to the "yearbook" (a fancy way of saying a user-contributed gallery).