'Miami bitches' text makes it on air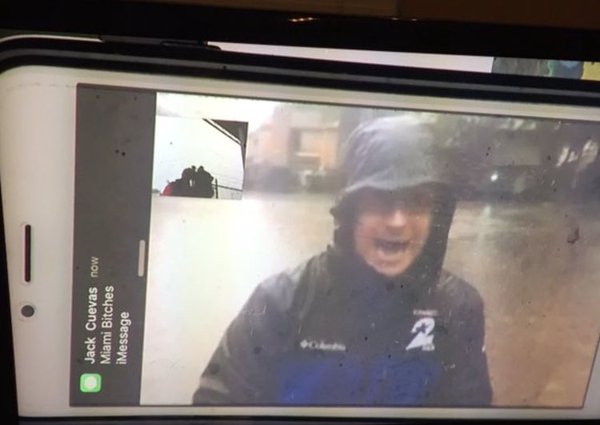 Using Apple's Facetime for a live shot during severe weather coverage can be a great idea — as long as you don't get a text reading "Miami bitches" while your phone screen is being broadcast to thousands.
That's exactly what happened during KPRC-TV's flooding and storm coverage while an iPhone with live Facetime stream was held up to a camera for broadcasting.
That's when someone named Jack Cuevas decided to send a message reading "Miami bitches" to the device — and viewers were treated to a (albeit sideways) view of the iOS banner alert with that very message.
Jack, whoever you are, you've apparently got a great sense of comic timing — whether you know it or not.
[field name=iframe]