NBC, Snapchat partner for Olympics content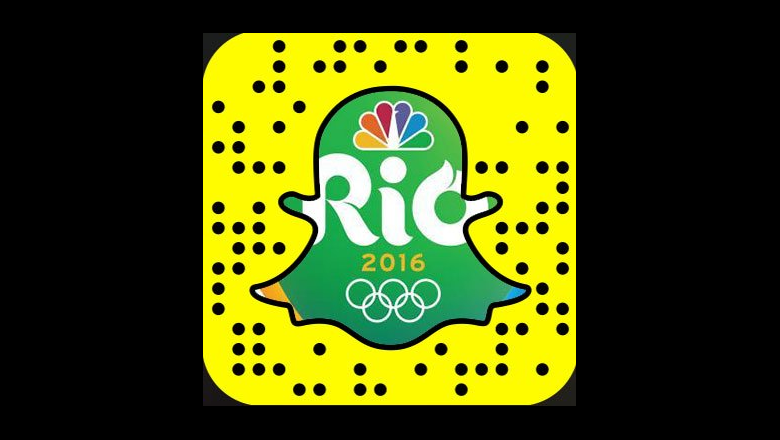 NBC Olympics and Snapchat have announced a partnership to present unique perspectives from this summer's 2016 Rio Olympics and the U.S. Olympic Team Trials, which will include daily Snapchat "Live Stories" and an NBC Rio Olympic Discover channel.
Both the live story experiences and discover channel will be available to Snapchat users in the U.S. for over two weeks around the games.
NBC Olympics will co-produce the NBC Rio Olympic Discover channel with Buzzfeed, a regular contributor to both the Snapchat Discover platform and NBC's content projects.
The live stories will allow thousands of Snapchat users attending select U.S. Olympic Team Trial competitions and the Rio Games to contribute through photo and video Snaps to one collective, Snapchat-curated story. These live stories, which will be available to all U.S. Snapchat users to view, will include behind-the-scenes and fan moments from the ground that capture the experience and excitement of attending this global event.
Through this partnership, Snapchat will feature NBC's Rio Olympic brand marks, logos and more to bring viewers into the action.
The NBC Rio Olympic channel on Snapchat Discover will generate content that covers all aspects of the Games, co-produced by Buzzfeed's dedicated team on the ground.
As an NBC Olympics' social partner for the Games, Buzzfeed will leverage NBC's access to athletes, as well as clips and shots from inside and outside Rio Olympic venues, to bring Snapchatters a fresh, mobile-first look at the games. The channel will be live throughout the duration of the Rio Olympics, launching on Aug. 4, one day before the opening ceremony, and closing on Aug. 22, the day after the closing ceremony.
"We are thrilled to be working closely with Snapchat on extending the stories and excitement of the Rio Olympics to their large, dynamic, and socially active audience," said Gary Zenkel, president, NBC Olympics in a statement issued by the network. "And who better to partner with to produce content for that audience than Buzzfeed, perhaps the most creative producers in the social content space."
"Through this partnership with NBC Olympics, we're able give our Snapchat community the opportunity to dive in and experience the world's largest sporting event right on their phones," said Ben Schwerin, director of partnerships at Snapchat in the same statement. "We know Snapchatters will love being a part of the Live Story action and learning more about the Games while browsing the Discover channel."
NBC Olympics will lead the sales efforts across both live Stories and discover channels, working closely with the Snapchat sales team. Finally, select live story and all discover channel content will drive awareness of NBC Olympics television and digital coverage.