Jacksonville station debuts new chopper with odd name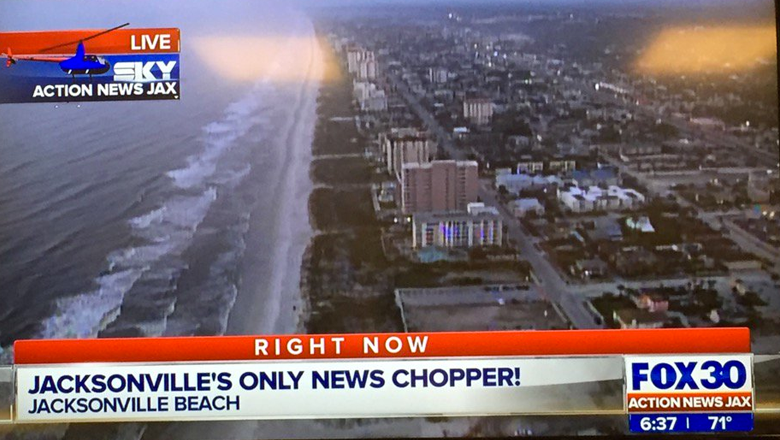 WJAX-TV, the CBS affiliate in Jacksonville, Fla., has a new eye in the sky.
Branded as the somewhat awkward "Sky Action News Jax," the chopper has been endlessly promoted on the station's newscasts under banners such as "Right now: Jacksonville's only news chopper!"
The station brands under the "Action News" moniker for newscasts it produces on both WJAX-TV and WFOX-TV, the market's Fox affiliate owned by Cox Media, which also operates WJAX-TV.
Because of the fact the chopper will be used by both stations, the name clearly needed to avoid any channel numbers as is common in many news helicopter names, so the station opted to use its newscast and localized branding instead.
By the way, "Sky Action News Jax" seems an awful lot like a weird celebrity baby name — or just one your hipster friends might pick.