'Ahhhhhhhh! Geez Louise!'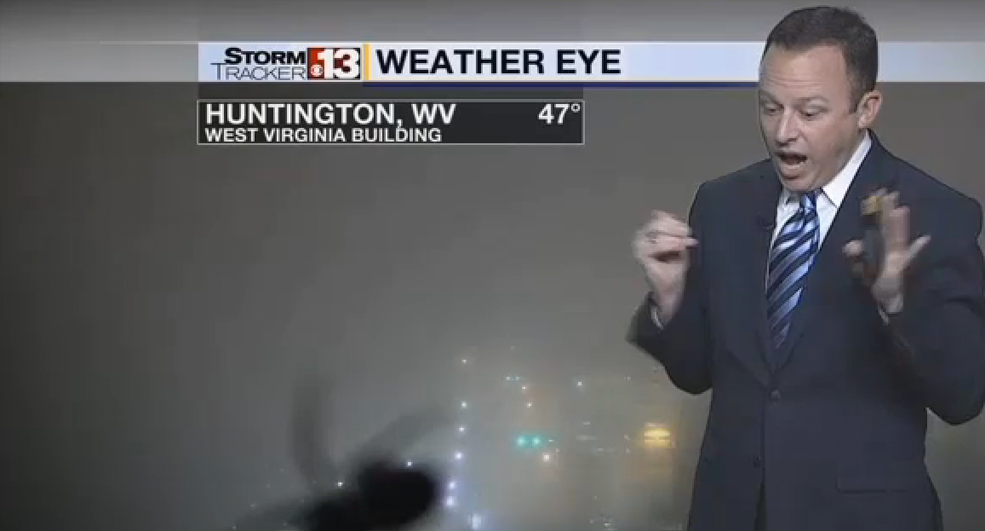 An innocent spider on a live camera lens made for quite the entertaining weather segment at WOWK-TV in West Virginia.
Bryan Hughes, a forecaster at the station, was giving his report and switched to a live feed of Huntington, W.V. At about the same time, he happened to glance down and noticed the (seemingly) giant spider in the lower portion of the frame.
"Ahhhhhhhh! Geez Louise!" he said with a scream. The studio team, meanwhile, can be heard cracking up in the background.
[field name=iframe]