How virtual set design helped one Charlotte station win the book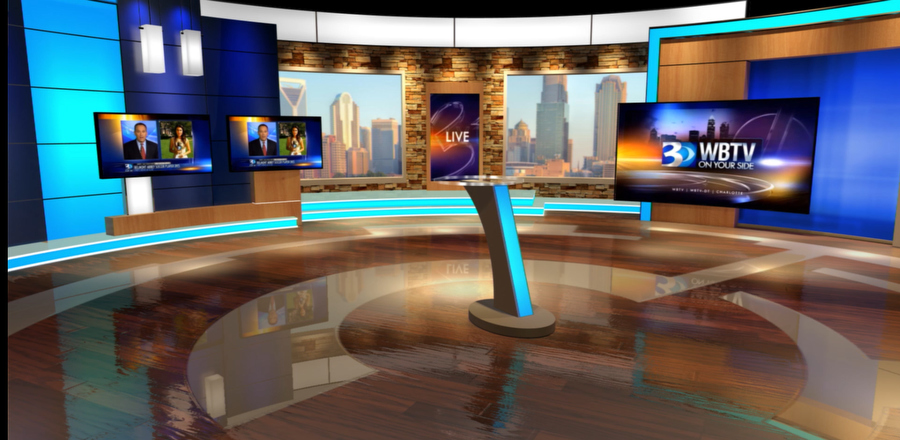 Subscribe to NewscastStudio's newsletter for the latest in broadcast design and engineering delivered to your inbox.
Charlotte's WBTV-TV underwent a $500,000 overhaul last year, that helped the station regain the ratings lead and included something new for Raycom, virtual sets.
"The first priority two years ago was to secure the best, most robust hard set that we could get. We wanted to push the visual nature of TV in the market to new levels," said Dennis Milligan of WBTV-TV.
The cutting edge hard set, from FX Design Group, brought a fresh new look that's being credited with helping the station dominate the market's ratings, but the station and its owners wanted to find out how virtual sets could work both in tandem and separately from a hard set to give them even more flexibility.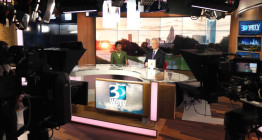 Set Design
WBTV-TV
View a gallery of this project…
The hard set occupies WBTV-TV's primary 50×60 foot studio and includes a 4×6 46″ monitor multi-screen array that serves as both the anchor desks  main backdrop and as a standing presentation area.
The virtual set is located in a connected 40×50 foot studio with a 24-foot long curved green screen — large enough for three people with cross shots.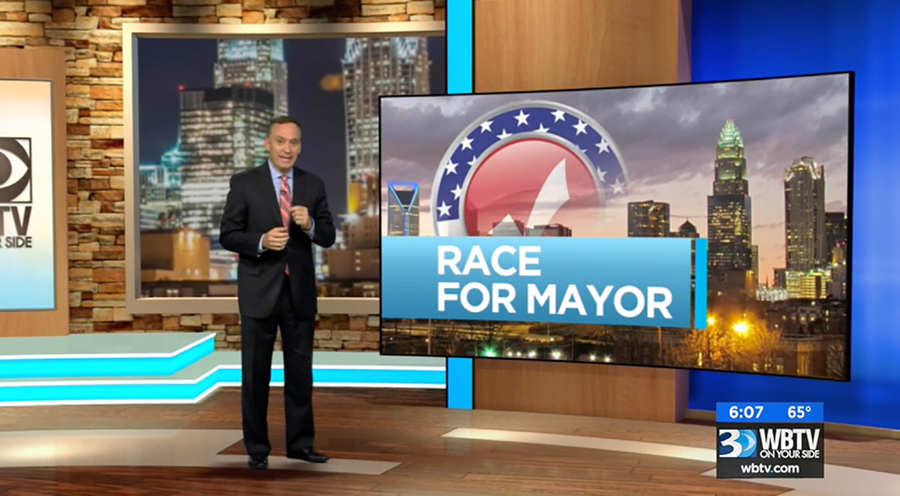 To make it all work, the Neon trackless virtual set system from Hybrid was combined with virtual set designs from FX Design Group that include multiple graphic and monitor areas.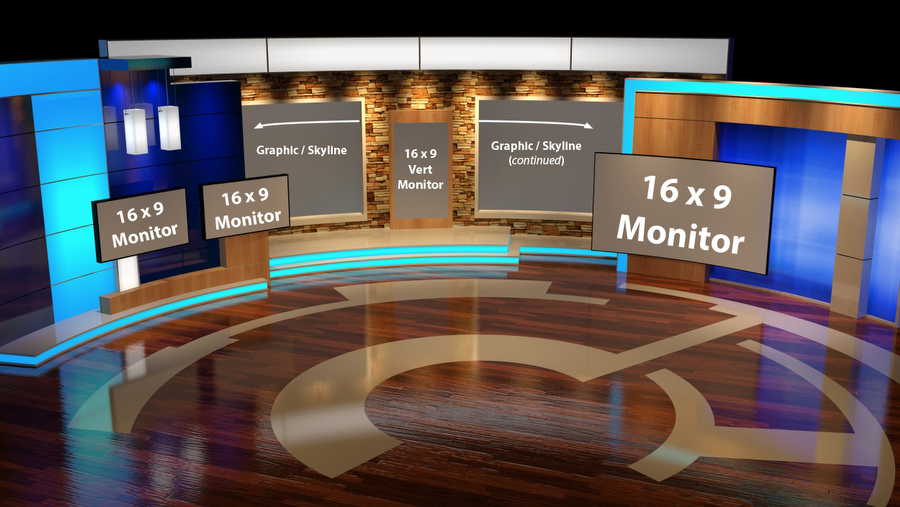 "We've found learning the virtual set easy for most of our on-air talent, with a couple of minor exceptions," explained Milligan. "It's very different from a hard set, with the biggest learning curve being where talent can be on the wall, where the physical reference monitors are, and where any virtual monitors built into the set showing reporters, video, graphics, social media or even another virtual set inside the main virtual set are located. It took a little bit of time, but they figured it out quickly."
The end results of the transformation are documented in a case study from ChyronHego and FX Design Group, which can be downloaded here.