'Michaela' draws on 'west coast style' for new promo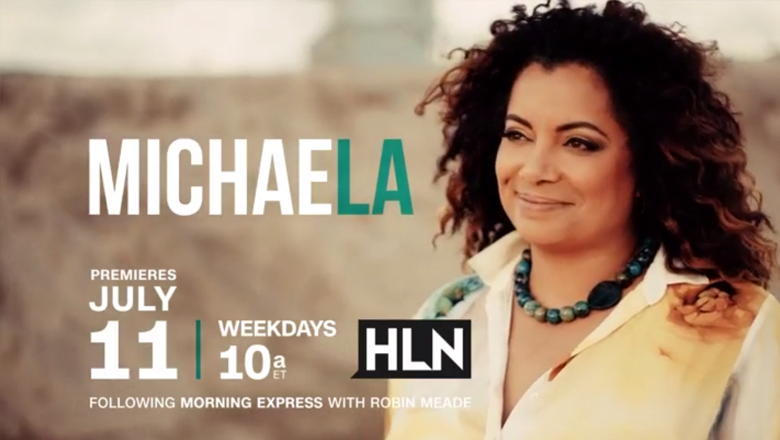 HLN has set the debut date for former CNN "New Day" anchor Michaela Pereira's new show — and now its first promo and look at its logo has been released.
Set to a version of "California Soul" by Marlena Shaw, the spot features video of Pereira driving a vintage convertible through palm tree lined streets.
The footage, which has had a bit of an over zealous Instagram-esque vintage filter applied to it, ends with Pereira walking on to the beach.
Meanwhile, the simple narration track features Pereira's voice saying "I'm Michaela Pereira. A journalist, a morning person and a west coast girl. Join me for morning news with west coast style."
The show's logo makes an appearance at the end of the promo, with Pereira's first name set in a condensed typeface in white and teal-green. The teal tone is used to emphasize the last two letters of Pereira's name, which just happen to be "LA."
The broadcast will be originating from CNN's Los Angeles studios, as opposed to the New York City where Pereira was based since "New Day" debuted in 2013.
The new show is a homecoming of sorts for Pereira, who was based in California for much of her career, including most recently for KTLA-TV.