CNN scales down for Libertarian Town Hall set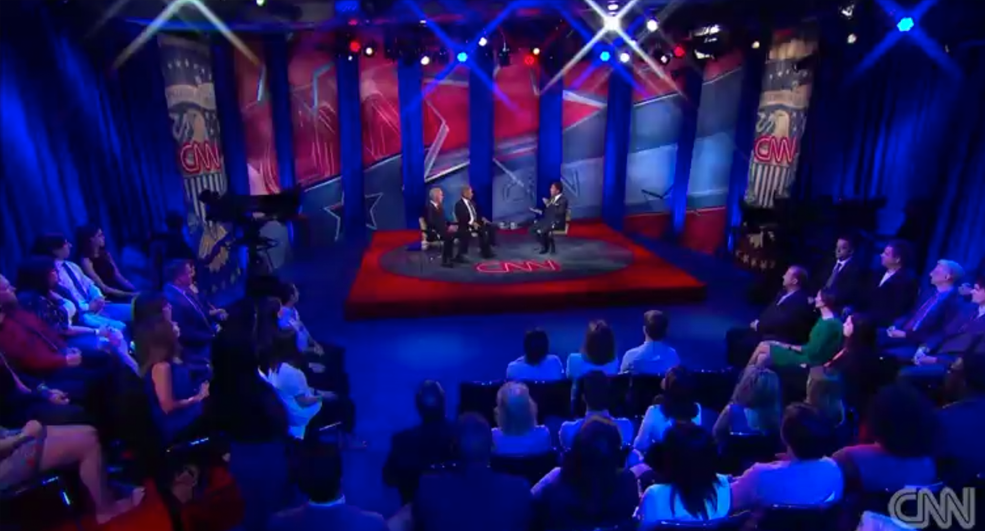 CNN may go all out for the major party debates and town halls with a massive video wall serving as the background, but the Libertarian party town hall didn't get quite that level of treatment.
The town hall, which featured the party's presidential nominee Gary Johnson, the former governor of New Mexico, and his running mate, former Massachusetts Gov. Bill Weld, was broadcast from CNN's studios in New York City.
The set featured freestanding printed banners in front of an up lit curtain cyc with a oval carpet with the CNN logo embroidered in it.
The background design combined large stars, glassy CNN logos and the eagle for the presidential seal in a red, white and blue motif.
Host Chris Cuomo and the candidates sat on tan chairs that look like they were borrowed from a doctor's office waiting room.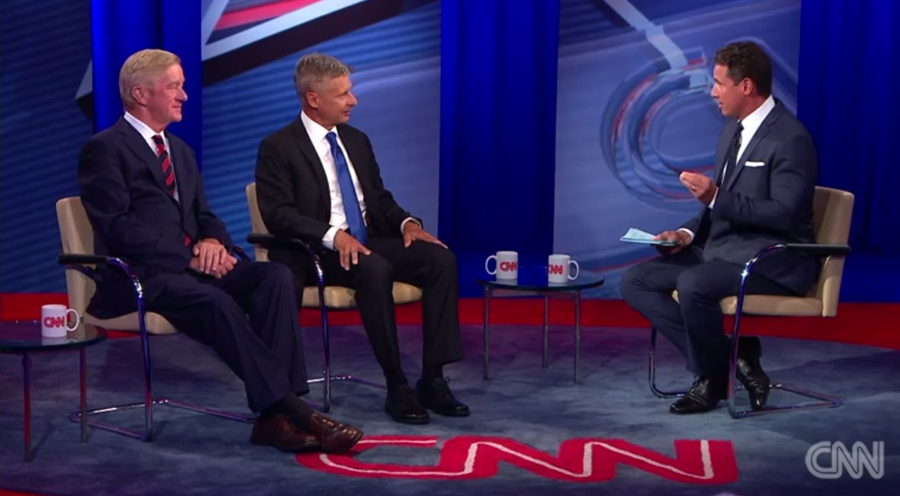 Also included on the set were small side tables that held white CNN mugs.
The set is a rehash of a look used by previous smaller scale debates and town hall style events.