Republicans unveil scenic design for Cleveland convention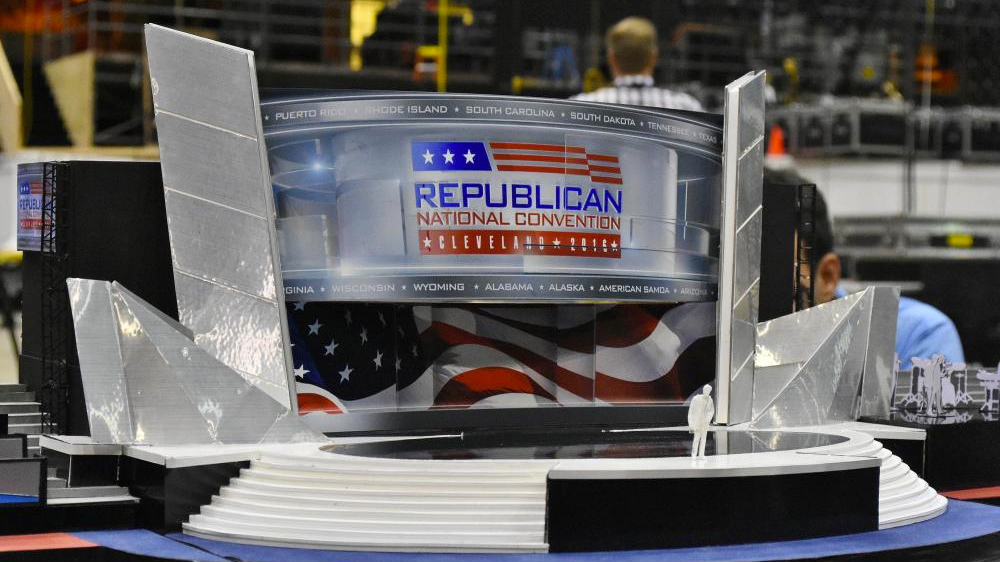 The Republican National Convention gets underway in about two weeks, taking over much of downtown Cleveland.
The various broadcast networks are busy setting up their positions in and around the Quicken Loans Arena, the main venue for the event, with suites becoming broadcast booths.
Last week, the RNC unveiled the stage design for the event, which aims to be less of "America's living room" (as it was in 2012) and more dazzling, with lots of LED technology.
"The stage we've designed is one of the most advanced stages ever put together, " said Phil Alongi, the conventions producer and former network TV producer.
The stage will include both concave and convex screens, with 636 LED panels and 10 million pixels.
Hundreds of moving lights will set the "texture, color and tone" of the event, which starts July 18.