ChyronHego acquires live stadium presentation company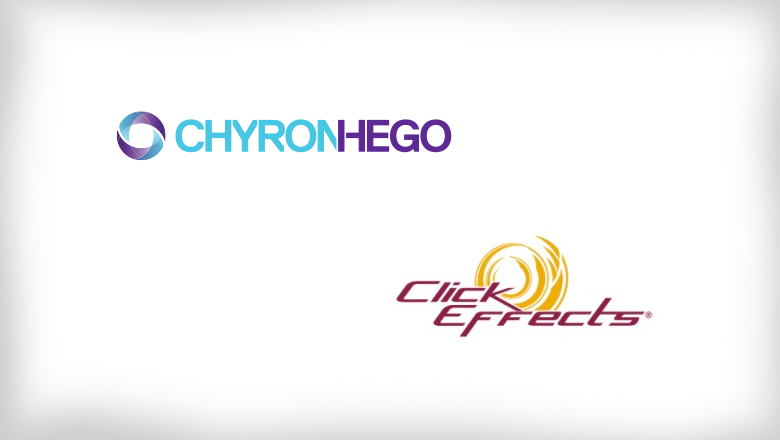 ChyronHego has acquired Sound & Video Creations Inc., a leading developer of digital content management and delivery solutions for sports stadium presentations and broadcasts.
Based in Nashville, Tenn., Sound & Video Creations is well-known for its Click Effects family of products for live A/V entertainment production, including CrossFire, Blaze, BackDraft and ProAudio.
"With sports fans paying a premium for tickets to live sports events, there is demand and an expectation for an ever more sophisticated A/V experience once inside the stadium. As a result, solutions for streamlining in-arena productions represent a growth market and an outstanding opportunity for ChyronHego," said Johan Apel, president and CEO, ChyronHego, in a joint statement issued by the two companies.
"With its Click Effects family, Sound & Video Creations has set new benchmarks for the delivery, management, and control of content for display systems in stadiums and arenas. Paired with the graphics and rendering solutions in our product family, the Click Effects products offer our joint customers a full solution in an end-to-end broadcast content creation, management, and delivery workflow."
Click Effects systems have been deployed by hundreds of colleges and universities, by over 75% of Major and Minor League baseball teams, and by nearly 65 percent of professional football, basketball and hockey teams.
"Our integration with ChyronHego is an important milestone and an exciting development for our company as well as our customers," said Cliff Wight, president, Sound & Video Creations Inc., in the statement.
"We're proud of our achievement as the number one provider of stadium A/V solutions in the United States, and now — as part of the global ChyronHego development and sales organization — we'll have a ready path for expanding our product set on a global basis. Also, ChyronHego's culture and technology strategy, based on providing a comprehensive software-based ecosystem of integrated solutions, are an ideal fit with our own."