Recap: Sunday talkers from the Republican National Convention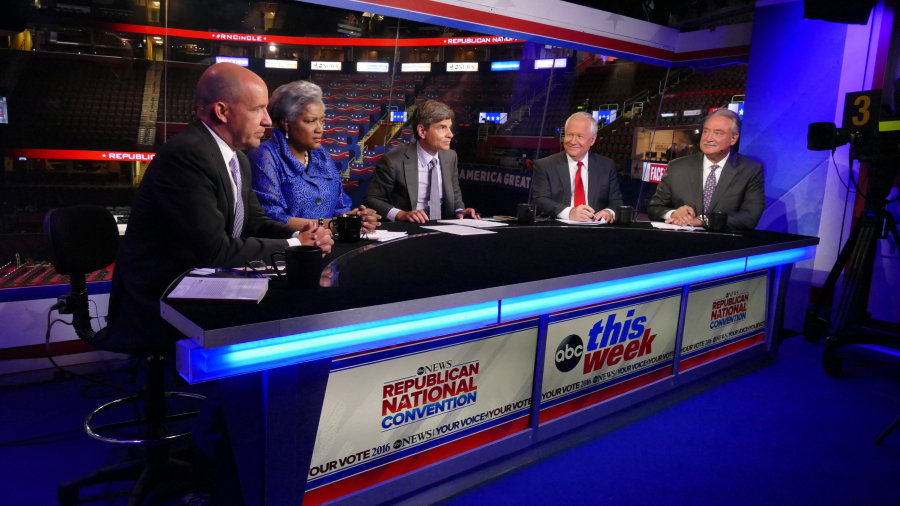 Coronation week has arrived for Donald J. Trump and the Republican Party, as all political eyes turn to Cleveland for the Republican National Convention.
From CNN to Telemundo, every network is planning wall-to-wall coverage of the event from various positions in and around the Quicken Loans Arena.
On Sunday, many networks kicked off the coverage with their political affairs shows. Here's a quick look at some of the setups used so far:
ABC – "This Week With George Stephanopoulos"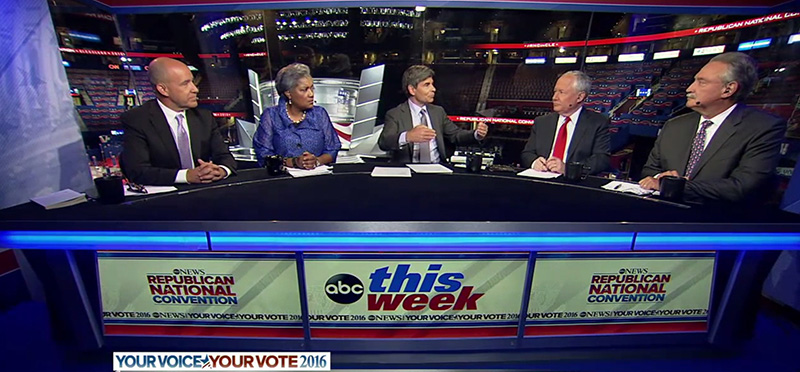 CBS – "Face the Nation"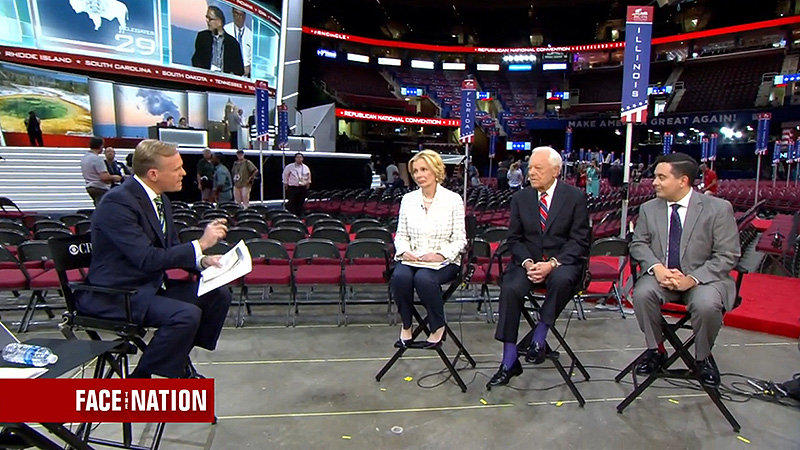 CNN – "State of the Union"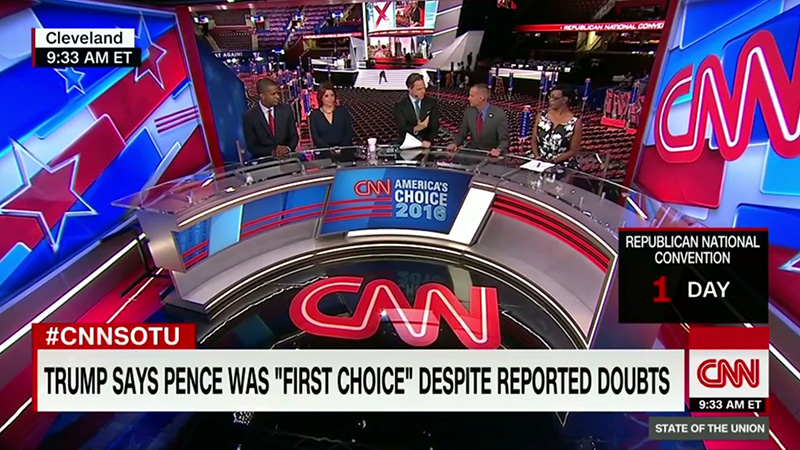 NBC News – "Meet the Press"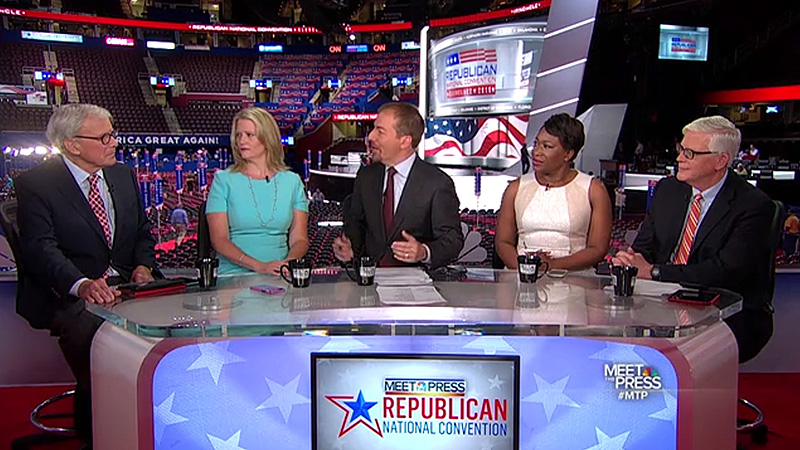 We'll be seeing many of these mini-studios all week, as the networks broadcast primetime specials and wrap around coverage.