PBS NewsHour, NPR team up for convention coverage with new set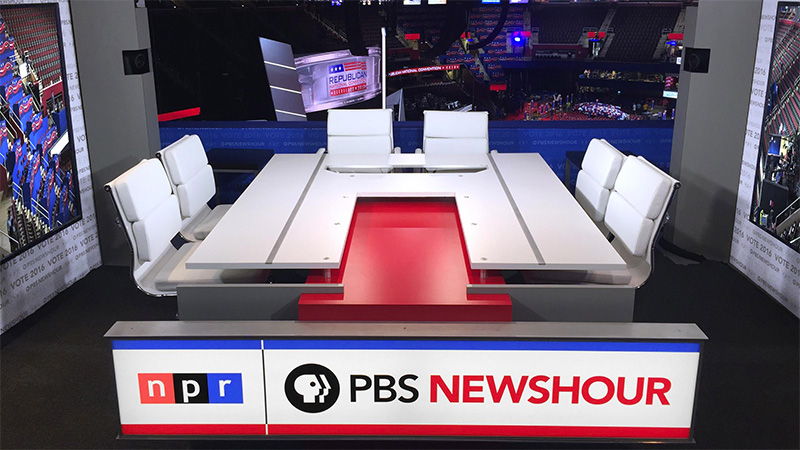 PBS NewsHour has partnered with NPR for this years conventions in Cleveland and Philadelphia, combining the power and resources of the two public media operations.
For the coverage, PBS and NPR are sharing a skybox with a new set design from Eric Siegel and George Allison.
The design builds upon the clean and simple aesthetic created in the pairs Set of the Year award winning design for "PBS NewsHour."
The desk has been crafted to accommodate up to six people who will anchor and provide analysis during the conventions, with a mix of manned and robotic cameras providing coverage of the booth.
The cameras also capture live images of the arena to feed into two 90″ displays that serve as backgrounds for the sets guests. The designers note "a comfortable arrangement is created for conversation while still allowing the action in the arena to be brought 'into' the booth."