Malaysian broadcaster uses simple set, graphics for Olympics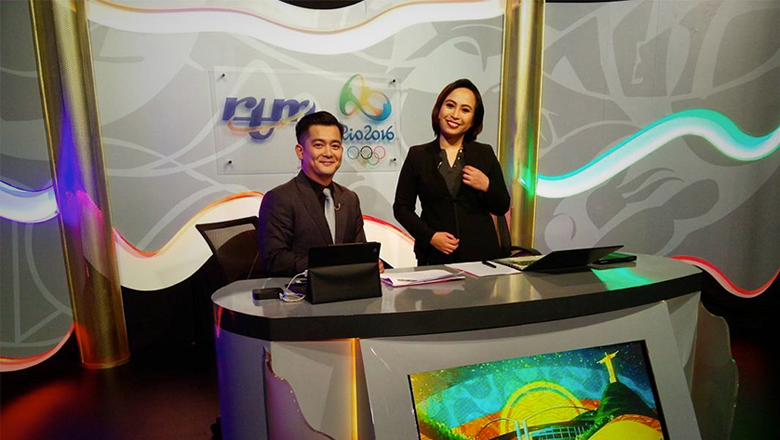 Malaysian broadcaster RTM is covering the Olympics from afar using a simple set built for the occasion.
Coverage is originating from the government-owned RTM's studios in Angkasapuri, Kuala Lumpur, Malaysia.
The simple set features light colored walls with integrated wave and textural patterns, including some that are backlit. Gold columns and a simple anchor desk finish off the space.
RMT is relying on the Olympic Broadcast Services' graphics package.