RTÉ Sport's Olympics look is familiar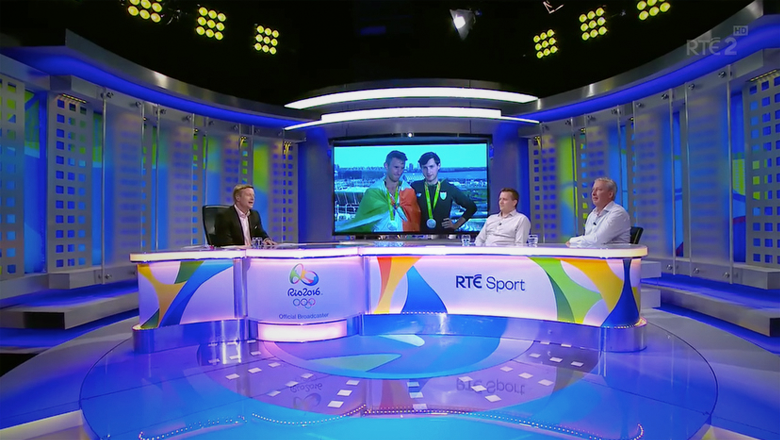 Irish network RTÉ Sport is covering the 2016 Rio Olympics from one of its existing, albeit slightly modified, studios in Dublin.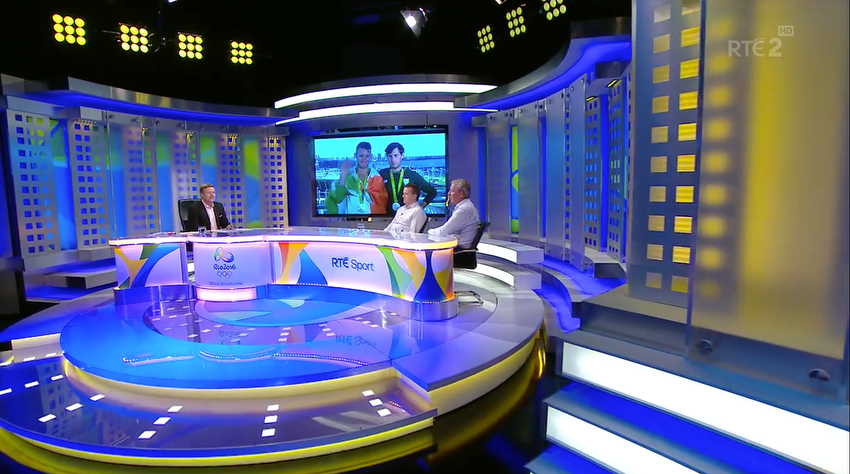 The network is using its studio, which features pivoting metallic panels with a square grid pattern, along with a modified desk and lighting cues that match the blue, green and yellow found in the Brazilian flag (a color palette we've seen many networks use).
The large on-set monitor is used to show topical and branded graphics behind the commentators.