Switzerland's SRF updates studio with LED wall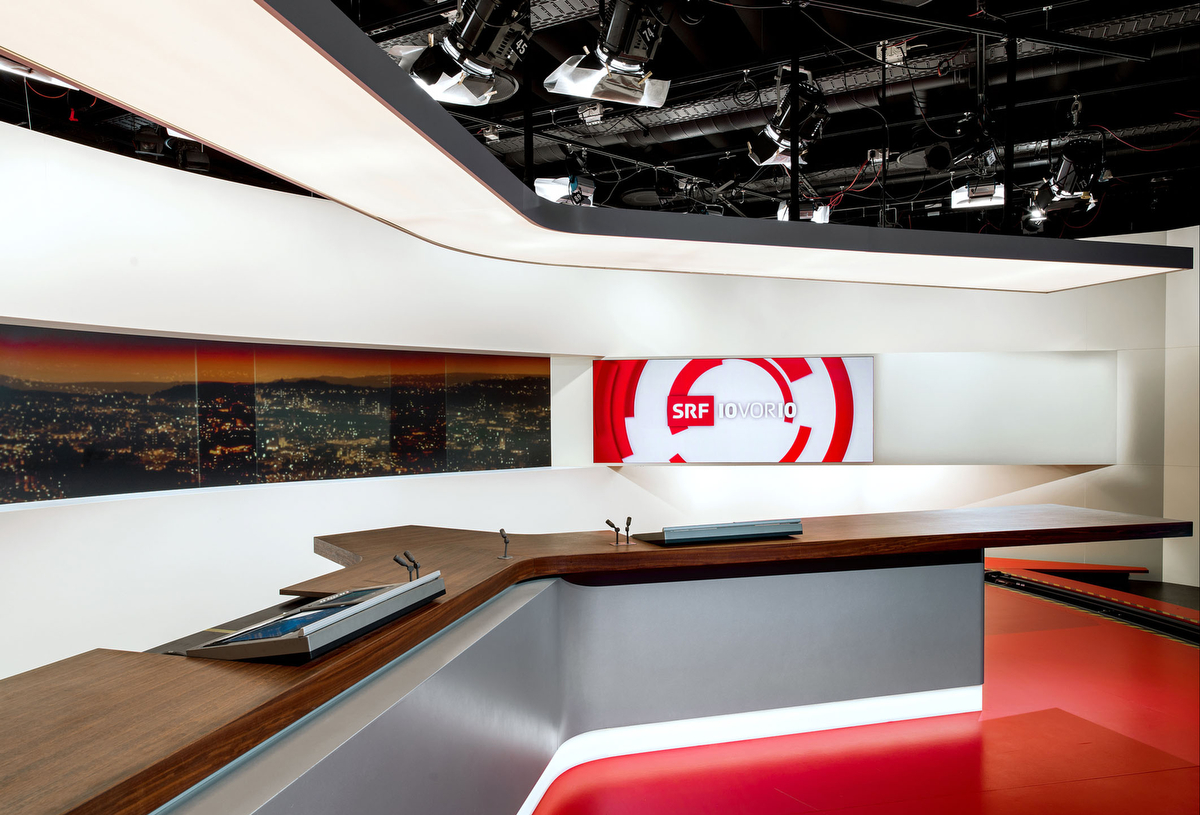 SRF's "10vor10," a current affairs program airing on Swiss television, recently updated its set with new LEDs from Eyevis.
The 18 EYE-LED modules feature 2.0 pixel pitch and were picked for the project after a camera test and previous use by SRF.
"As a leading broadcast distributor in Switzerland, we are convinced that the reliability and quality of eyevis LED modules are ideal for this project. The LED wall forms also an essential part of the studio set design," said Fabio Devescovi from Videolink AG, the technology integrator on the project.
The EYE-LED was chosen for its color fastness and wide viewing angle without moiré