Portland station debuts warm, textural set for lifestyle shows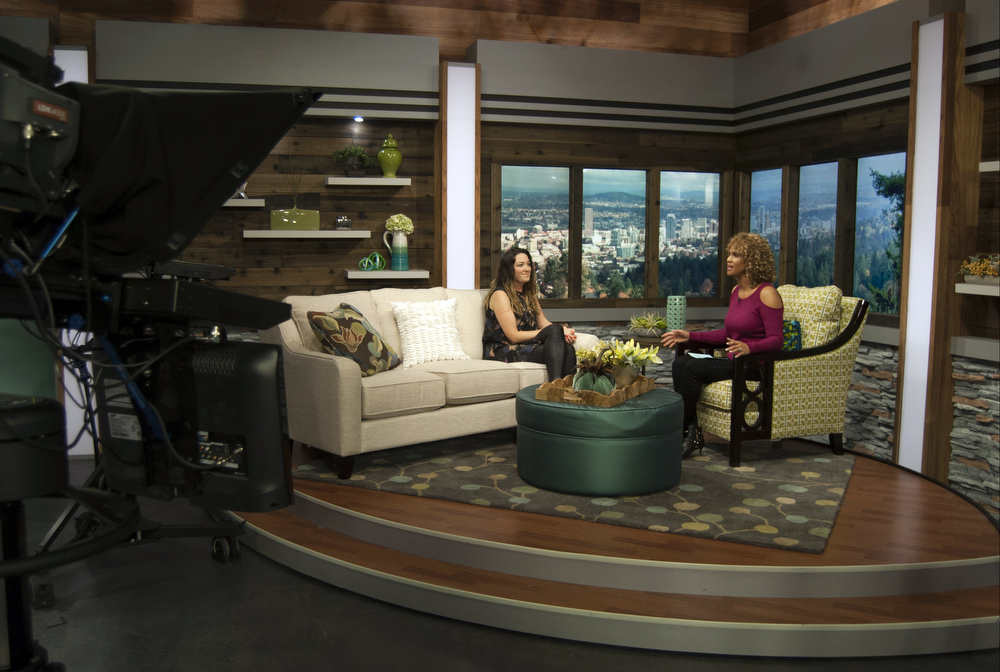 KATU-TV, Sinclair's ABC affiliate in Portland, Oregon, has launched a new home for "AM Northwest" and "Afternoon Live" from a set that's both warm and inviting while also adding cleaner, modern touches.
The set, from Devlin Design Group, features an interview-style area situated in a corner that features two spans of faux windows.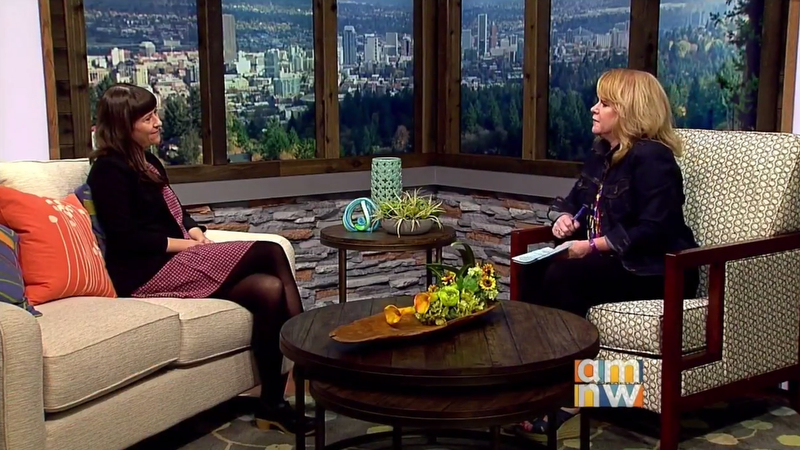 The smaller scale of the windows not only allows more of the warmer wood tones to show up on camera, but makes the area feel a bit more intimate.
On either side of the windowed corner, textured wood walls with faux stack stone bases are fronted with modern floating shelves.
Another modern touch is the thick, internally lit columns that are framed in wood tones.
Wrapping around the entire set is a dark gray header with two recessed bands that play nicely off both the more organic stacked stone and horizontal wood banding as well as the shelving. Above this is a wood toned shoot off header with textural lighting effects added in.
The set also includes matching RGB graphic walls on either side of the couch area that can be used as backgrounds behind rolling demo tables or monitor carts. For "Afternoon Live," these walls are typically changed to green to reflect the shows branding.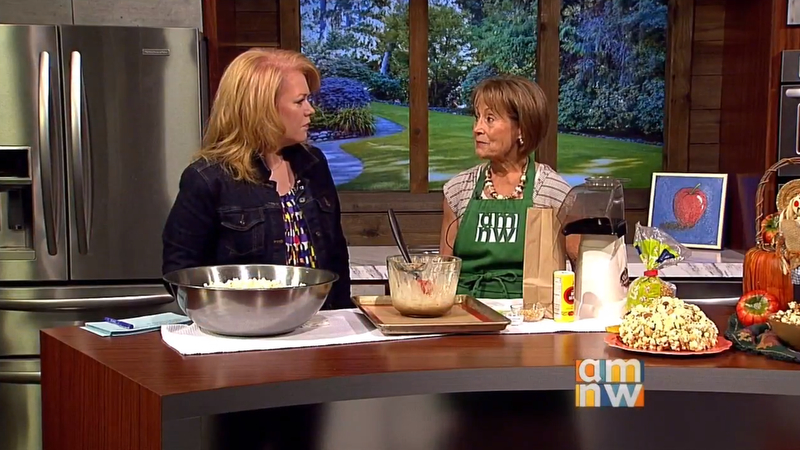 There's also a kitchen area with a set of faux windows similar to that found in the corner.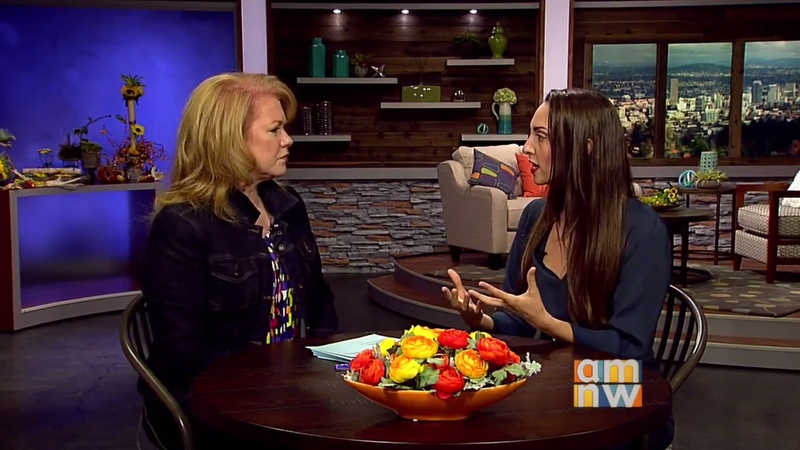 The set is designed to allow for a bar-style desk to be placed in the center of the space, using the various portions, most notably the sofa and armchair area, as a background element.
KATU-TV is also scheduled to get a new news set, also from Devlin, in the coming months.