Wazee Digital upgrades 'Charlie Rose' website with enhanced video tech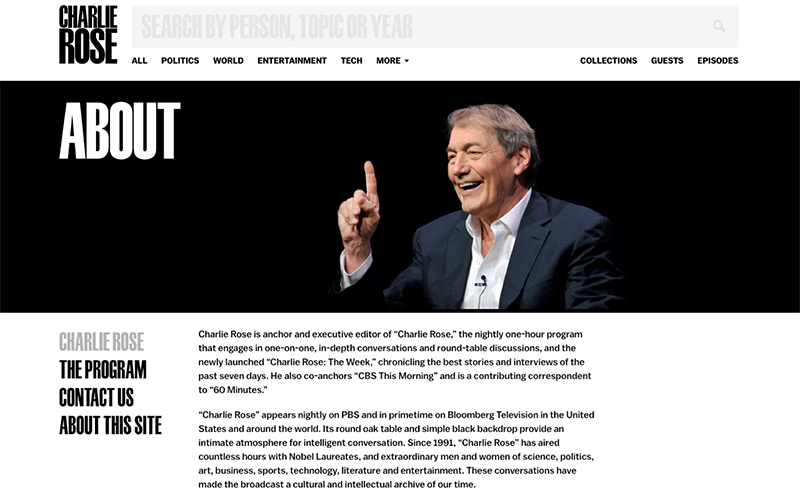 Wazee Digital, a cloud-based video management and licensing service, recently helped launch a new viewer-facing content portal for the "Charlie Rose" show that airs on PBS and Bloomberg.
The site is driven by Wazee Digital Core, the company's enterprise cloud platform.
"Wazee Digital's ability to handle high-volume, multifaceted content libraries in a cloud storage environment is an ideal solution for managing the 'Charlie Rose' archive," said Harris Morris, CEO of Wazee Digital. "The production team can focus on producing high-quality content, while we take care of the assets — so 'Charlie Rose' audiences can easily search and explore the archive."
The Core platform allows the show's staff to curate 25 years' worth of programs while managing a large digital library of video, metadata and closed-captioning feeds.
"I'm thrilled by the response to the site," Charlie Rose said. "So many have written to reflect their pleasure in being able to navigate nearly 25 years of remarkable conversations with the most interesting people in the world. We take great pride in the fact that many say they're discovering so many interesting aspects of our archive."
The site was designed and built by AREA 17 using Wazee Digital's API to expose content and metadata.