Austrian network becomes country's first cable news channel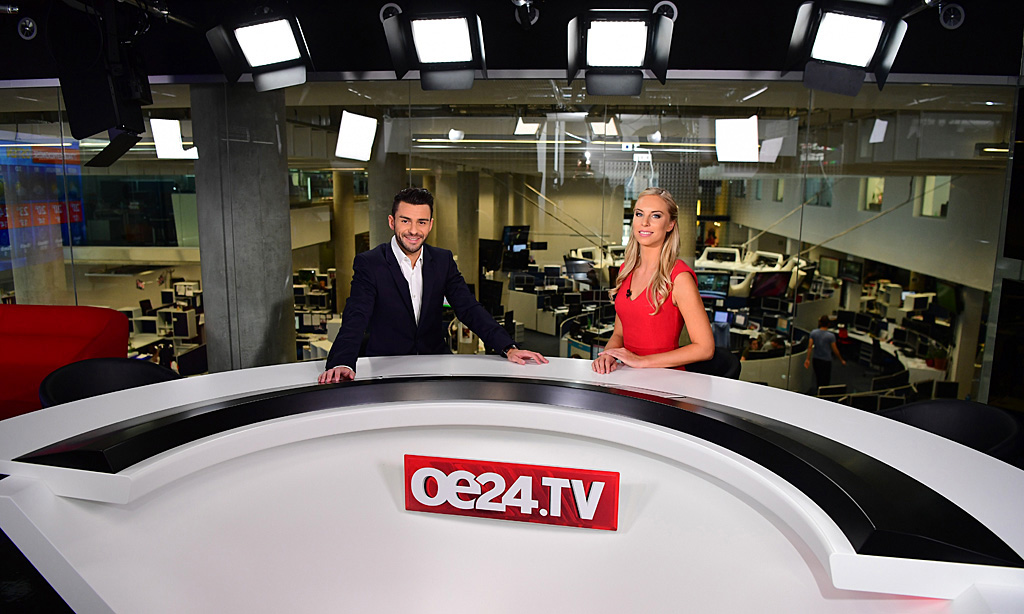 Austrian newspaper Österreich (literally translates to Austria) has launched the countries first 24-hour cable news network this week, named after the papers internet portal oe24.
The network began transmission on September 26 from the paper's offices in Vienna and will serve as a CNN affiliate in the region, adding about 30 new employees for the venture.
Print editors will work closely with television writers on stories, with the channel using the papers existing newsroom.
oe24.tv's main set is perched above the newsroom, providing a wide view of the journalists working below with a wide anchor desk for presenters and guests. The newsroom is also lit for standups and shows.
Video of Launch
The network plans a heavy emphasis on social media and video everywhere, knowing the changing demographics of news viewership.