Networks go all in for Hurricane Matthew coverage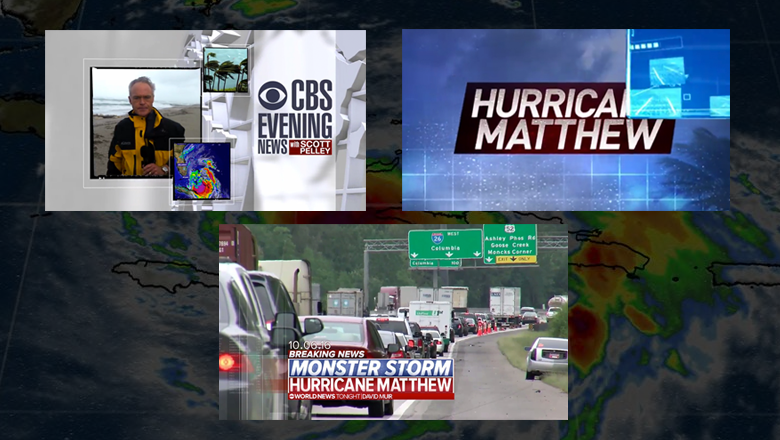 The major U.S. networks all dispatched their anchors to Florida for coverage of Hurricane Matthew and along with it came extended teases, special opens and branded graphics.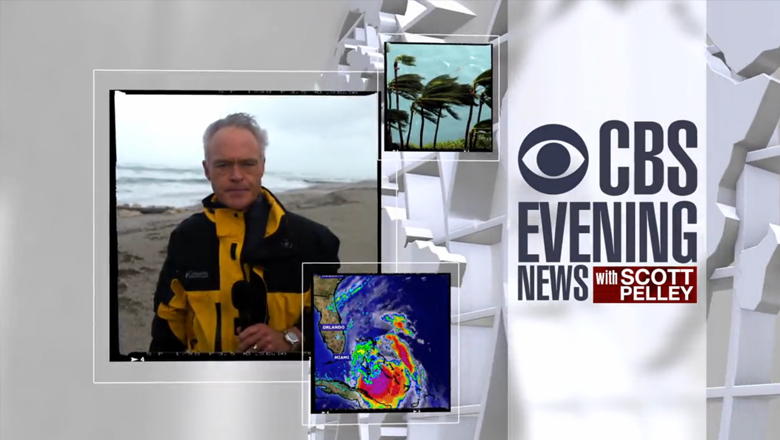 At CBS, the network used its normal open graphics and style, replacing the scenes in the title card with a radar loop, windblown palm tree photograph and image of anchor Scott Pelley on a storm-swept beach.
Having current imagery like this is actually a normal practice for CBS.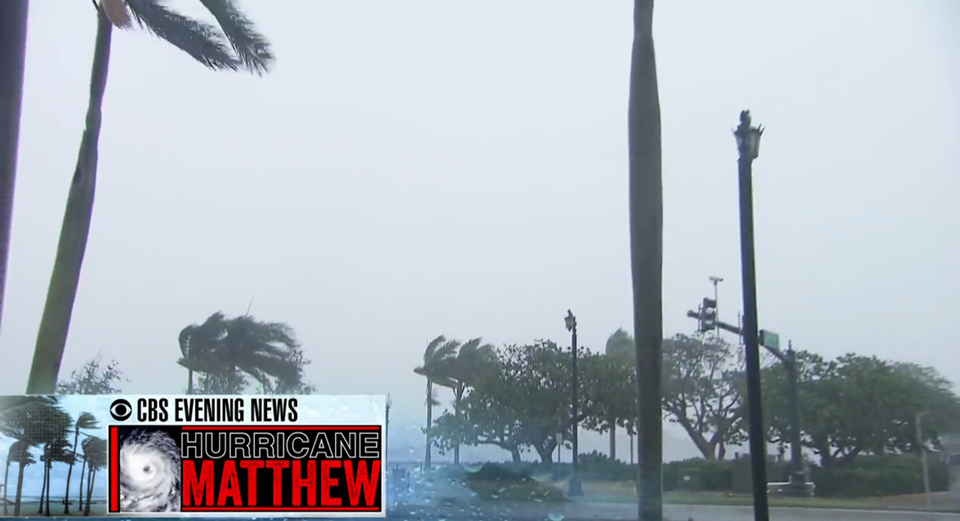 The network also created a boxy corner logo in bold red with more palm tree imagery and a frosty, semi-transparent raindrop blended background.
The storm name appeared in a condensed sans serif font with a sort of grunge-style texture effect, while "Hurricane" appeared above in white outline.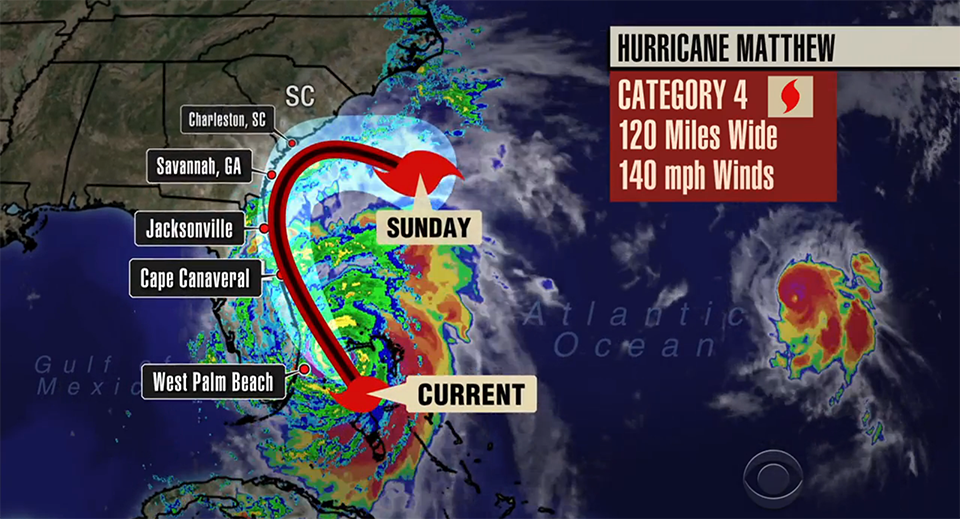 The network also made use of a map with hurricane stats with matching labels.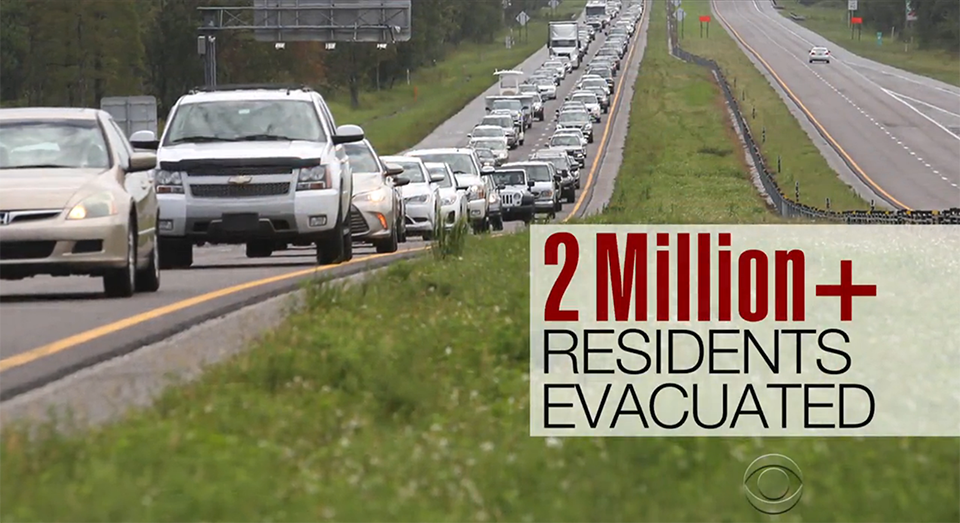 During its top-of-the-broadcast report, "Evening News" also used fullscreen graphics with large data points overlayed on imagery.
It's worth noting these graphics utilized the normal "Evening News" style, without any of the textural effects or brighter red hue.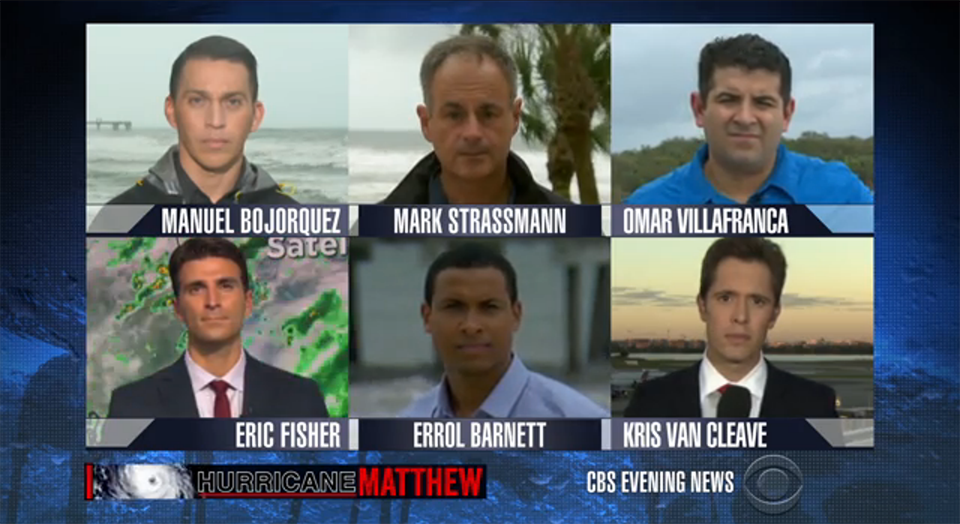 The emphasize the team coverage, CBS also used a six-box highlighting its correspondents across the Southeast. The boxes were backed with a blue background and also featured the red textured "Hurricane Matthew" text.
CBS's look certainly managed to convey urgency with its bright red color scheme, though the textural effect came across as a bit unrefined and also didn't mesh well with the broadcast's normal flatter and layered look.