L.A. station refines graphics package along with new set debut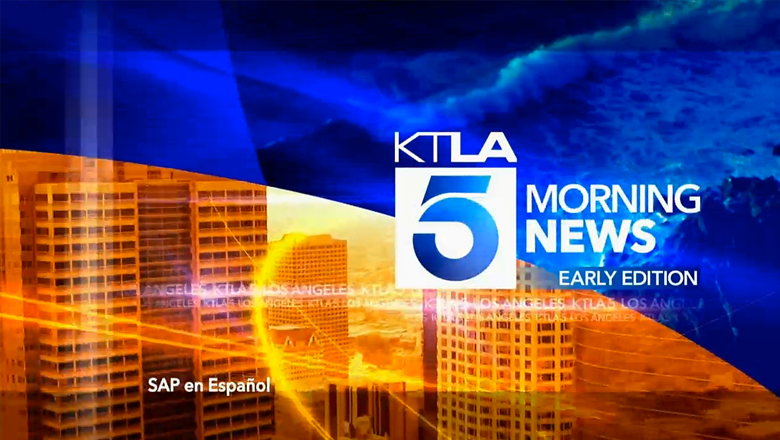 In addition to debuting a new set, Los Angeles' KTLA-TV also updated its graphics package.
The new look, created by the station's in-house design team Tribune West Creative, retains the rich oranges and blues of the previous package, but adds in light gray boxes in key areas to help enhance readability and give the design a bit more of a contemporary look.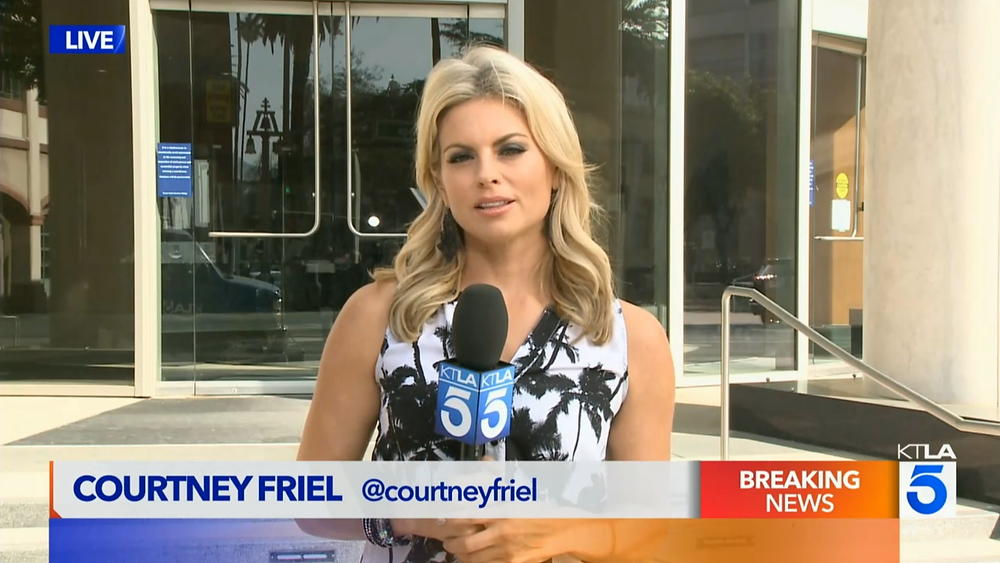 For example, instead of using the blue and orange as the background of lower third text, the new design restricts them to the lower part of the graphic that extends out of the safe area.
This decision allows the text in the lower thirds to appear in a light gray semi-transparent field that enhances the on-screen text's legibility.
The font has also been traded for a wider, clearer sans serif typeface (that appears to be Proxima) in favor of the condensed version used previously, which also enhances readability.
By opting for a light gray behind lower third text, the station also avoids making the lower thirds overly bright and distracting from the other on-screen content.
The lower thirds also now featured a thick orange line on the far left that includes a diagonal "notch" in the lower left of the light gray box.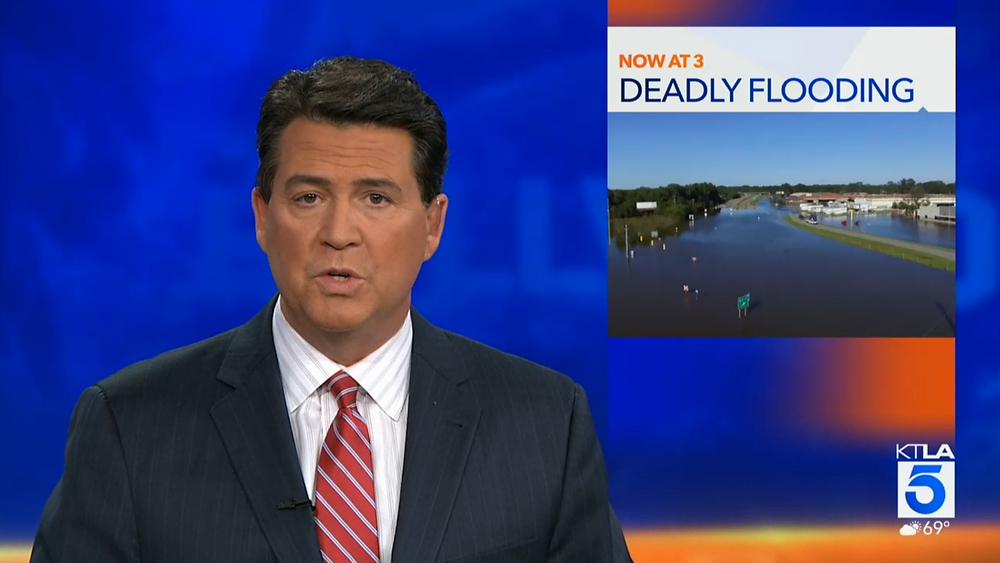 That element also makes an appearance in the new OTS graphics, which, like the lower thirds, used a light gray area behind any typography.
Another notable use of the light gray design is the station's "5" logo, which is now rendered mostly in reverse — with the numeral itself being colored and the background behind white.
Previously, the number was often a solid color with the surrounding box being transparent except for a border.
Throughout the package, the use of a curved arch and oversized "KTLA" call signs that emphasize the "L" and "A" are the primary background elements, along with imagery of the Los Angeles areas and curved lines of light.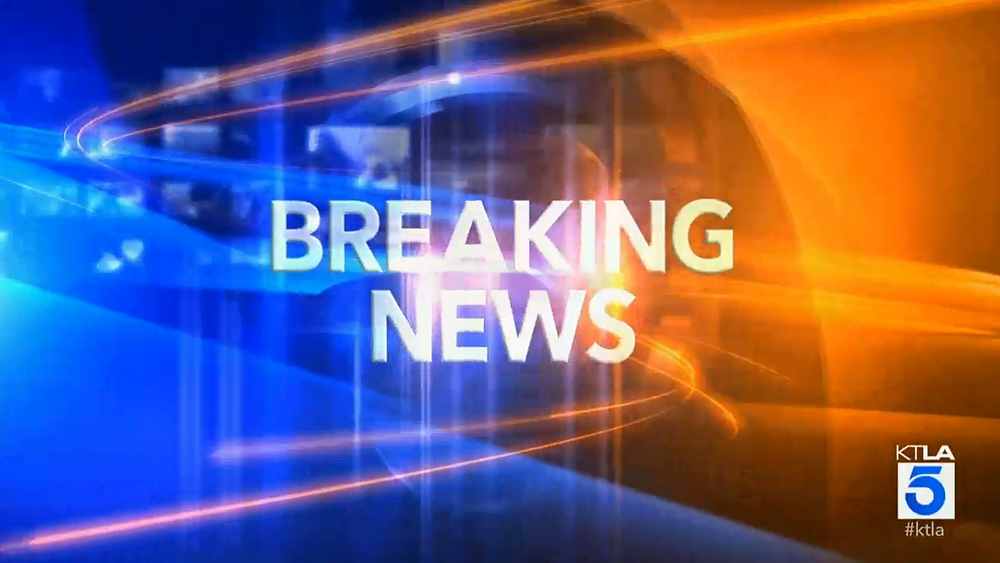 The updates also carry over to the graphics package, which uses a shadow effect to break up each day's column. An animated effect allows each day to be emphasized, as shown here with Wednesday.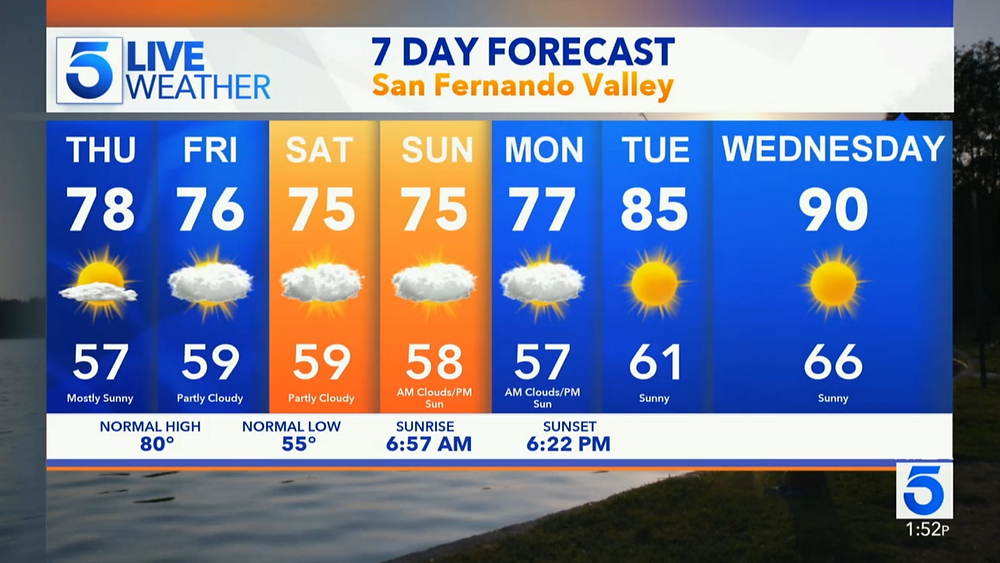 It's also worth noting that the graphics package color scheme shows up prominently on the station's new set, both on the LED video walls and in the colored accent lighting above home base's header.