Los Angeles' KTLA-TV moves into Stage 6 with new set, control room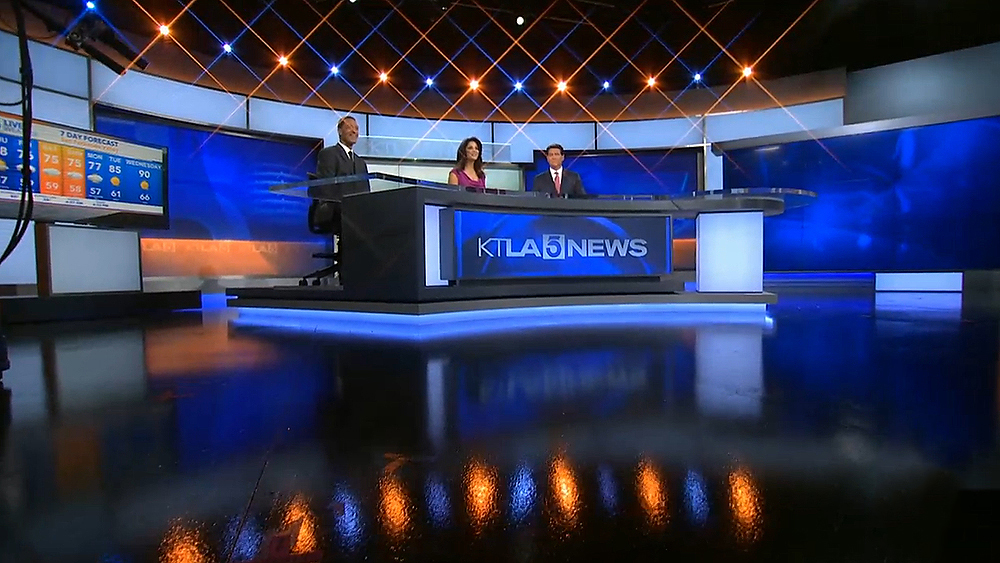 Tribune's KTLA-TV, channel 5 in Los Angeles, moved into Stage 6 at Sunset Bronson Studios yesterday, marking a major upgrade for the station.
The new 15,000 square foot facility includes the station's main news set, a secondary area for production, news center and control room. KTLA-TV formerly broadcasted from Stages 7/8, which had been in use by the station since the early 1950's, when the studio lot was still called the Warner Brothers Studios.
Channel 5's set design, from Broadcast Design International, builds upon the station's previous look, which has become a mainstay in Los Angeles television.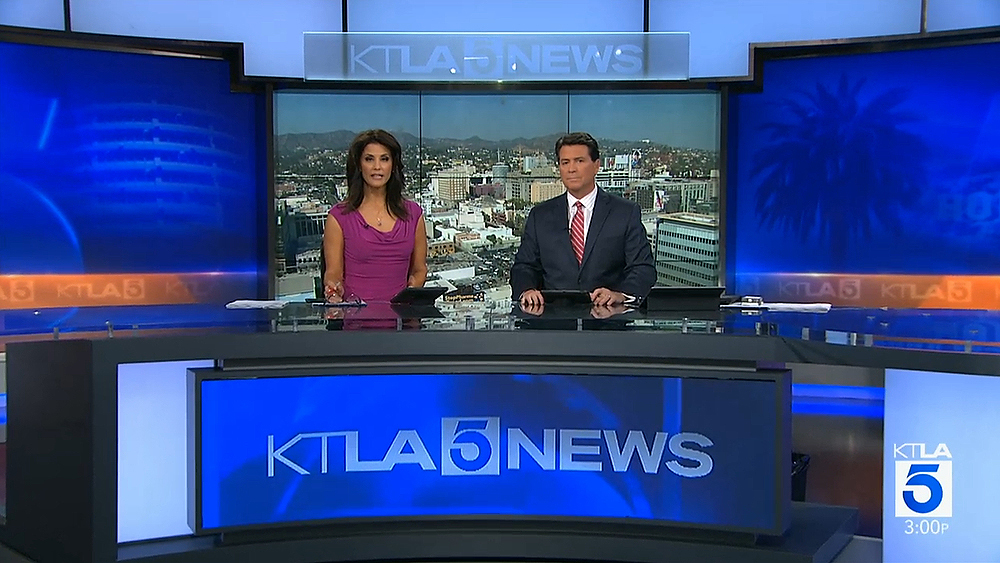 The sets sleek anchor desk features a curved LED display, which is primarily used for branding, along with two backlit panels. Behind, a 3×3 55″ monitor array from Primeview (model PRV55SNG01UR) shows live imagery and is flanked by two LED walls that showcase subtle branding and graphics.
Metal beams frame these elements, topped by a frosted plexiglass rendition of the station's logo as well as a series of backlit panels that frame the main anchor area.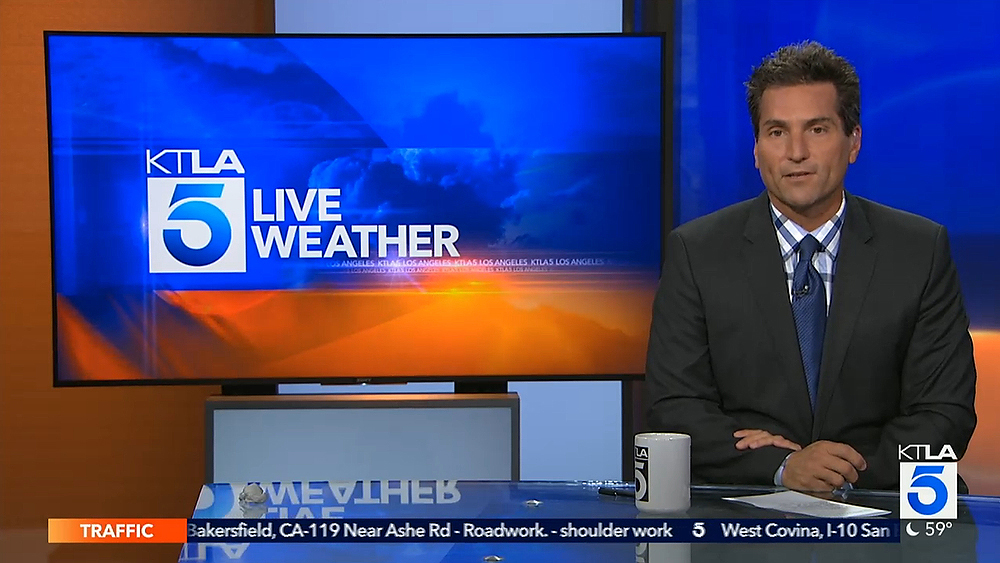 A rolling monitor cart is located to the left of the anchor desk, positioned to use with the desk or as a standup location.
To the right of the home base, another 3×3 55″ video wall is present, leading into the station's interview and performance area.
Here, an LED display is placed behind a configurable seating, which includes softer finishes, such as faux wood flooring, and a sofa atop a edge lit riser.
Set Design
KTLA
View a gallery of this project…
A floating header with square cutouts anchors the interview area, while bright orange edge lighting wraps the main news area.
Outside the main presentation area, the space also includes a traffic center and branded green room that is designed to appear on-air.
Along with the studio change, KTLA-TV also updated its motion graphics package with a new look from Tribune's in-house creative group.