ESPN updates 'Countdown' anchor desk in L.A.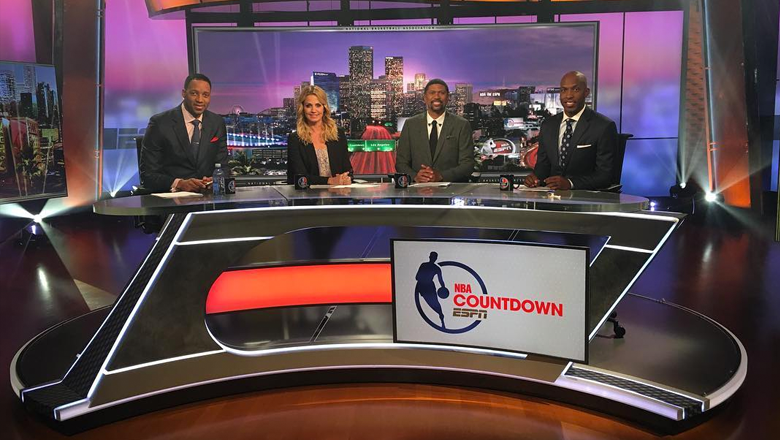 ESPN has updated its NBA Countdown studio set with a slick new anchor desk.
The new desk updates the 2012 set, which is notable for its motorized, ceiling mounted video panels that can be configured in a variety of arrangements.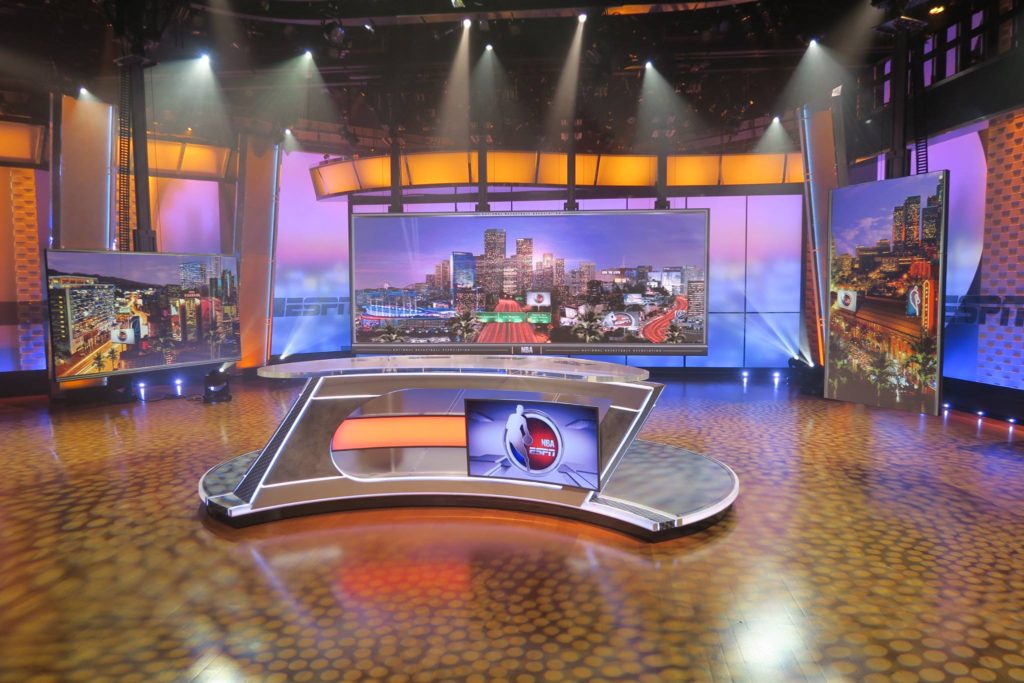 The anchor desk trades in the simple, wood-toned look for a more angular design with internally lit reveals as well as a flatscreen and color changing ribbon. The set is now also used by many programs originating from ESPN's Los Angeles Production Center. MPKscenic designed the update for ESPN.
The set was originally designed by Hotopp Associates and the updates were fabricated by Mystic Scenic and lit by FLDA Lighting Design.