It's official: NBC Boston is coming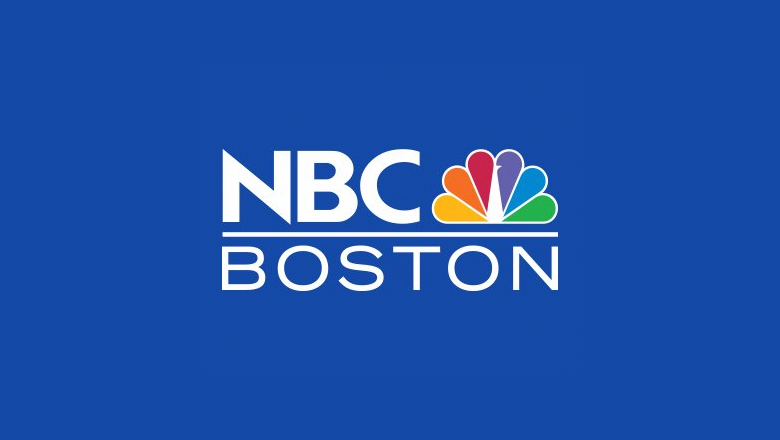 In what's perhaps the worst kept secret in TV news, NBCUniversal has officially announced plans to bring an O&O station to the Boston market with a lineup that includes talent culled from its soon-to-be competitors.
Rumors of the company's intention to change current low power Telemundo affiliate WBTS-TV have been brewing for years and became more concrete after NBC announced its intentions to end its agreement with current affiliate WHDH-TV in January.
NBC Boston will launch on Sunday, Jan. 1, 2017 and provide both NBC network programming and all new NBC Boston local newscasts to viewers in the greater Boston area, southern New Hampshire and northeastern Massachusetts.
NBC Boston will be available to cable and satellite subscribers primarily on cable channel 10 and viewers should check their local listings. Over-the-air reception for NBC Boston, will be available on channel 8 or 8.2 depending on location. NBC Boston will also stream over the TV Everywhere platform.
Beginning Nov. 10, a "Countdown NBC Boston" channel will be available to over-the-air viewers in preparation for the January 1 launch of NBC Boston. During this time, viewers using over-the-air antennas are encouraged to rescan their television or set-top box to add channels 8 or 8.2 to their channel lineup before the launch, according to a press release.
On New Year's Eve, "Countdown NBC Boston" will feature a full night of First Night Boston coverage live from Copley Square. More details will be announced in the coming weeks.
The station will also launch its website and app Nov. 10.
NBCBoston.com, the future home of the station's site is currently showing an error page while the @NBCBoston Twitter handle, registered since January, is currently empty.
As with other NBC O&O, the station will be branding under the NBC (City or Region Name) format.
The station is also branding its morning news block under the "Today" name, while the noon news gets "Now" tacked on to the end. The station's late news, meanwhile, will debut under the "Tonight" branding.
Once NBC Boston, the station will become the second O&O in the market, with CBS affiliate WBZ-TV being the other.
The station will also go head-to-head with WHDH-TV, the Sunbeam Television station that will lose its affiliation Dec. 31, but plans to produce an expanded lineup of newscasts from a revamped version of its famous "Newsplex" set.
NBC Boston's local news lineup will feature some of the top journalists in the region including:
NBC Boston Today (4:30-7 a.m.)
Nick Emmons, anchor
Melody Mendez, anchor
Matt Noyes, chief meteorologist
Natasha Verma, traffic anchor
Latoyia Edwards, breaking news anchor
NBC Boston Now (Noon)
Brian Shactman, anchor
Latoyia Edwards, anchor
Michael Page, meteorologist
NBC Boston at 4 (4 p.m.)
Joy Lim Nakrin, anchor
Shannon Mulaire, anchor
Pete Bouchard, meteorologist
NBC Boston at 5 (5 p.m.)
Chris Emma, anchor
Audrey Asistio, anchor
Pete Bouchard, meteorologist
NBC Boston at 6 (6 p.m.) and NBC Boston Tonight (11 p.m.)
Phil Lipof, anchor
Shannon Mulaire, anchor
Pete Bouchard, meteorologist
Raul Martinez, sports anchor
NBC Boston at 7 (7 p.m.)
Phil Lipof, anchor
Joy Lim Nakrin, anchor
Pete Bouchard, meteorologist
Raul Martinez, sports anchor
Weekend Morning News Team
Jeff Saperstone, anchor
Desiree Wiley, anchor
Jackie Layer, meteorologist
Weekend Evening News Team
Kristy Lee, anchor
Frank Holland, anchor
Chris Gloninger, meteorologist
NBC Boston's weather coverage will include the largest weather team in the region along with an exclusive 10-day forecast, the SkyRanger helicopter, Weather Warrior storm chaser and the unprecedented state-of-the-art StormRanger, a fleet of mobile weather radar vehicles with a live doppler radar that are exclusive to NBC and Telemundo-owned stations.
"NBC Boston Responds," a 24/7 consumer unit, will respond to every email and call the station receives from consumers with complaints from across the region. There will also be a dedicated investigative reporting unit called "The Investigators."
NBC Boston will premiere an all new daily lifestyle program called "The Hub Today" which will air Monday through Friday at 12:30 p.m. and focus on the top fashion, food and travel stories of the day. Each Sunday morning "This is New England," a new public affairs program, will feature a panel of newsmakers from around the region discussing local issues.