Chicago stations celebrate Cubs World Series win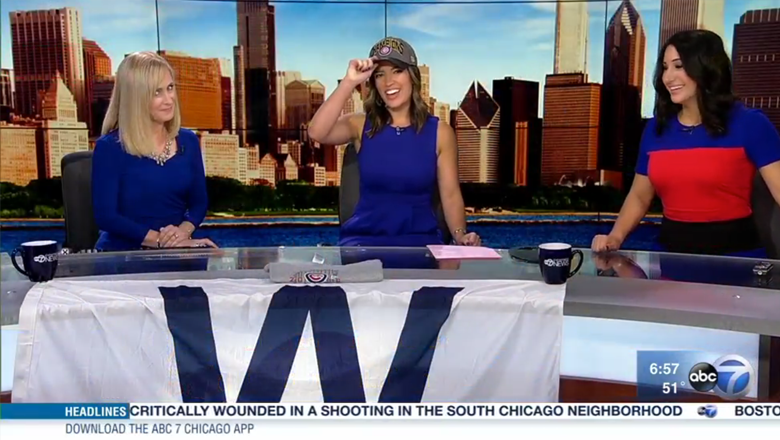 Local Chicago stations celebrated the city's 108-year World Series win drought with special graphics and additions to their sets.
ABC O&O WLS-TV draped the team's "W" flag on the front of its anchor desk and used special graphics for its in-studio and field reports, though the station's large video wall remained with the normal cityscape image.
WLS-TV also got caught in a bit of an awkward moment when an over-zealous fan dropped a F-bomb on live TV.
At least one @Cubs fan was a little too enthusiastic on live TV. #FBomb #FlyTheW #WorldSeries pic.twitter.com/TFF4TlCilh

— TVNewsInsider (@tvnewsinsider) November 3, 2016
WMAQ-TV, the market's NBC O&O, fed a digital version of the "W" flag to the video panel on the front of its anchor desk, along with diagonal accents inspired by the station's "Look N" graphics package.
The video wall behind the anchors, which normally displays live video feeds from around the city, was changed out for the station's own rendition of a World Series logo.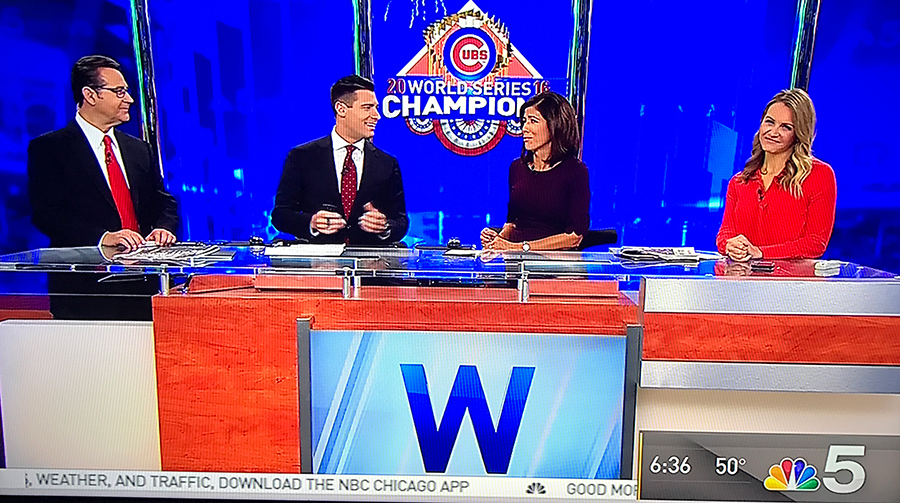 The station's CBS station, WBBM-TV, also an O&O, used a version of the official World Series logo but didn't make any changes to the set itself.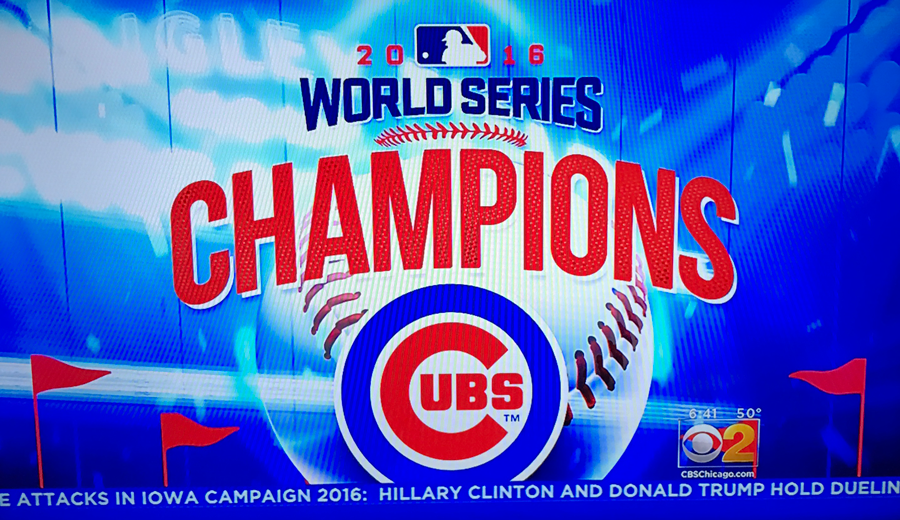 The market's Fox O&O, WFLD-TV, anchored its show partially from Cleveland and also made use of the official World Series logo prominently, including in the lower right side of the screen next to the lower third.