Sky News creates Times Square studio for American election coverage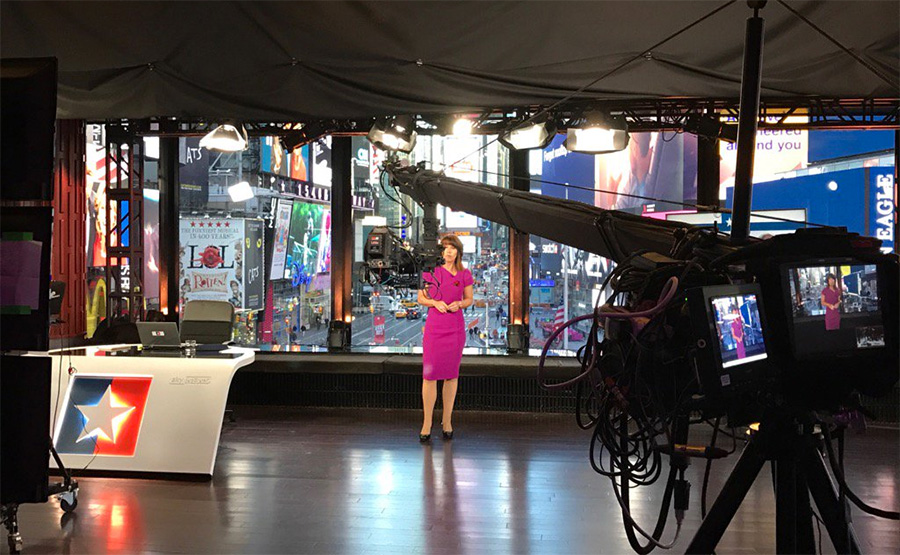 ABC News will not be the only broadcaster in Times Square this election night, with Sky News coming to New York City from across the Atlantic.
"No American election campaign has captured the world's attention like this one," said John Ryley, head of Sky News, in a statement. "We are sending more people than ever before to cover the most bitter and controversial election in modern US history."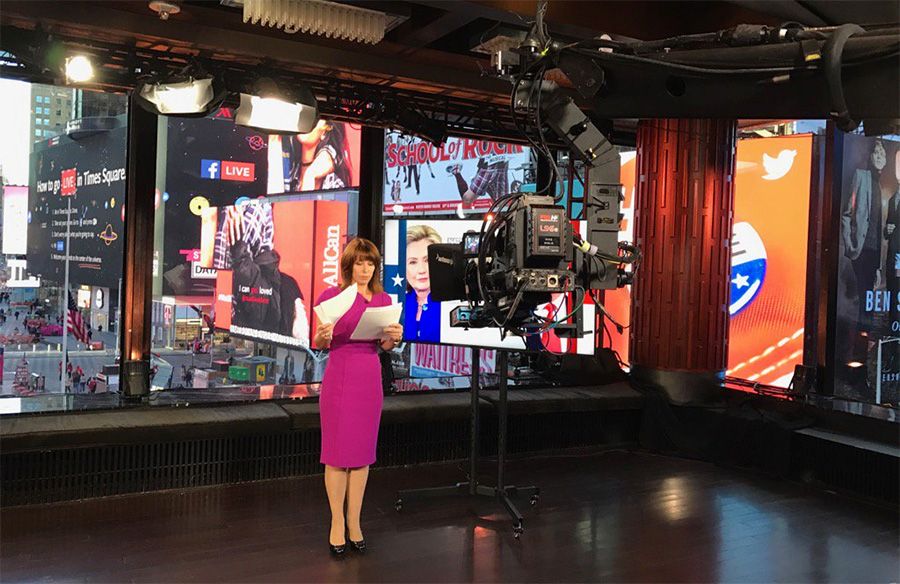 Taking over part of R Lounge at Two Times Square for coverage through end of day Wednesday, Sky News has created a mini-studio, using a desk that was seen during their Brexit coverage.
Special editions of "Sunrise," "All Out Politics," "Sky News Tonight" and "Murnaghan" will broadcast from the location with main coverage led by Jeremy Thompson, who is working his sixth US election, with Adam Boulton, Kay Burley, Gillian Joseph, Sarah-Jane Mee, Dermot Murnaghan and Jeremy Thompson.
Correspondents will also fan out to the swing states of Ohio, Pennsylvania, North Carolina, Florida and Arizona.
America Decides Intro
Sky News has also borrowed the roof of Fox News, a sister network, for some live shots and for its election eve special.