ESPN's 'First Take' hits the road for Veterans Day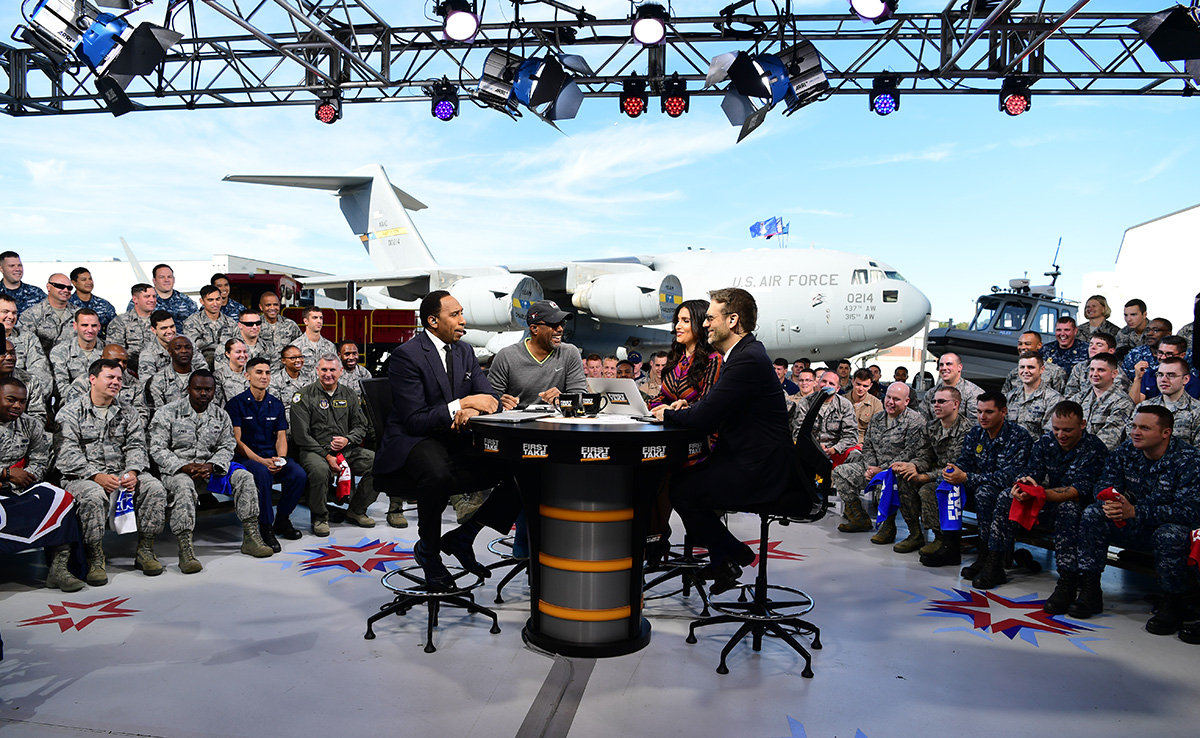 In honor of Veterans Day, ESPN2's "First Take" traveled to Joint Base Charleston in Charleston, South Carolina, this week for a special show with troops.
"Veteran's Day is one of our favorite shows every year," said Antoine Lewis, coordinating producer. "We think is important to honor America's military men and women. It is also a great experience for us to interact and entertain the troops."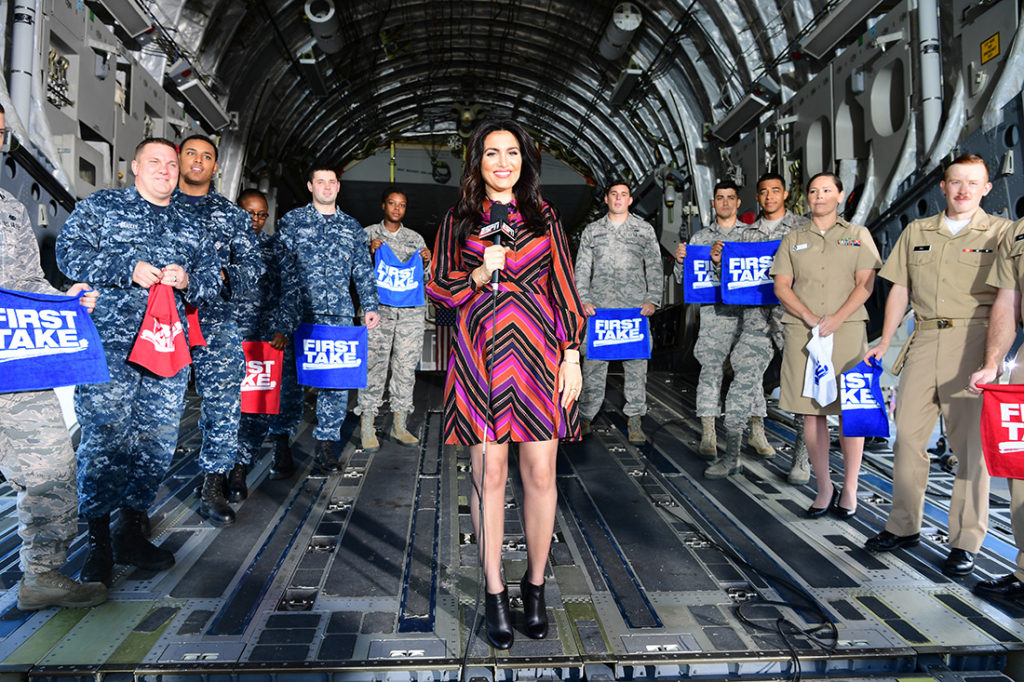 Stephen A. Smith, Max Kellerman and host Molly Qerim were joined on set by Grammy Award-winning singer and songwriter Darius Rucker with a live audience of military personnel.
The setup, which featured the shows travel desk, included a large military aircraft in the background along with a boat, creating a unique perspective for viewers from inside the base.
Later in the week, "First Take" also celebrated the elections with a special "debate style" show, using a special setup in Bristol.
In January, "First Take" will move to ESPN, taking over the 10 a.m. EST slot.