L.A. Rams studio packs versatile set into tight space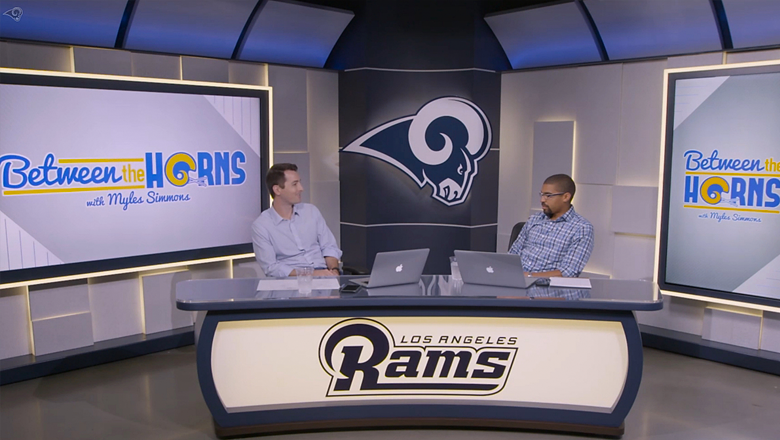 The Los Angeles Rams have created a flexible and versatile studio space at the team's training facility in Agoura Hills, California.
The set, from JHD Group, uses just a 26 by 19 foot footprint but features four distinct presentation areas, providing a large amount of flexibility for team newly relocated team.
The main anchor desk venue includes a wide dark gray structure with curved front and the team logo mounted on it.
The desk itself is an internally lit base with curved sides and the full team logo out front.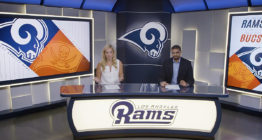 Set Design
Los Angeles Rams
View a gallery of this project…
"We want a look that complemented the interior designs of the new facility as well as extending the through line of LA Rams branding," said Greg Arther at JHD.
The Rams are expected to move to a newly built facility in 2019.
Flanking this are segmented white walls with integrated lighting as well as two large video panels that can be used in desk shots and as standup locations for various segments the team produces for local shows. An additional standup-style area includes an interactive touchscreen for play-by-play commentary.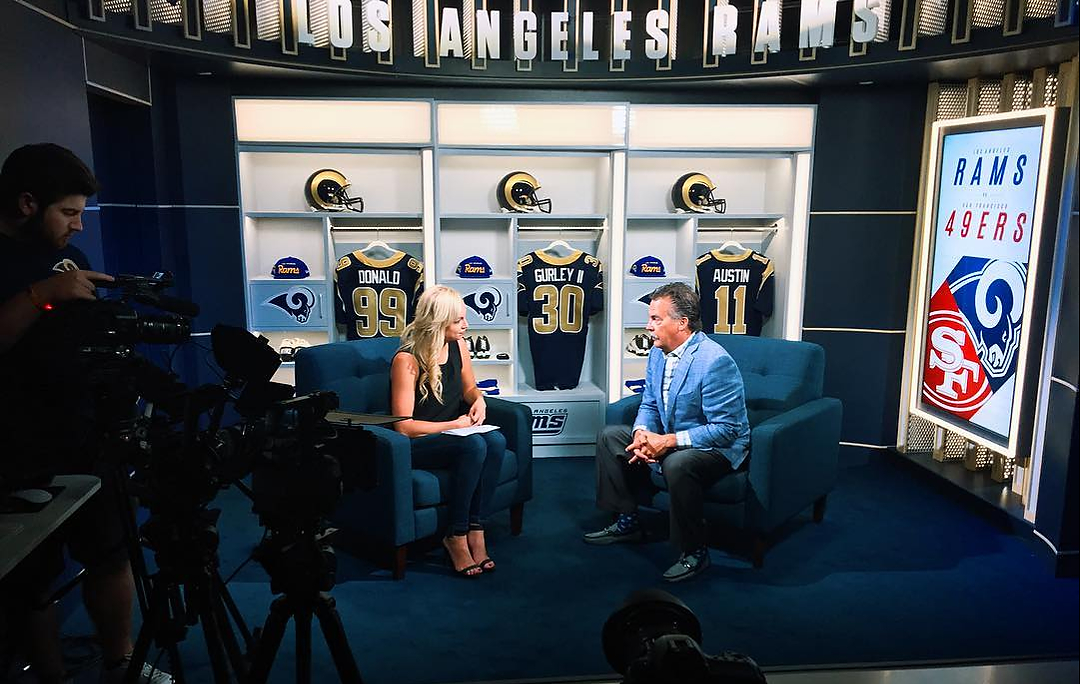 The set also includes an interview area situated in front of wooden locker-style cubbies decked out with Rams memorabilia and merchandise with backlit transoms above.
This area also includes a vertical monitor in front of a gold-toned perforated metal wall.
A curved header element repeats the metallic texture along with the team name.