Seattle station livestreams photo of Carrie Fisher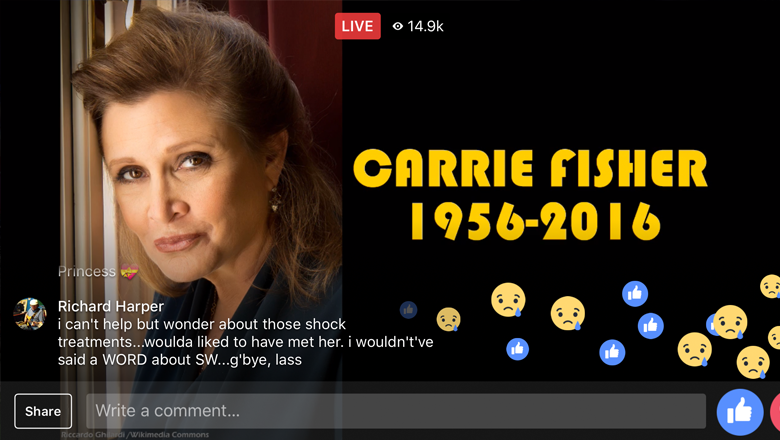 Seattle's KIRO used Facebook Live's live streaming feature to stream a static photo announcing the death of "Star Wars" star Carrie Fisher — which allowed viewers to post realtime reactions.
The feed, which has since been deleted, featured a photo borrowed from Wikipedia along with Fisher's name and year of birth and death in a cheesy science fiction-y font.
The feed managed to attract 14,000 viewers at the time we viewed it.
While it might seem odd to stream nothing but a still photo, Facebook Live's commenting and reaction feature did add a realtime layer to the feed, with comments and like, love, crying and other icons floating across the screen.
With Fisher's name being in the news lately, the still image no doubt caught the eye of many users scrolling through their Facebook feeds.
This doesn't mark the first time someone has streamed a still photo and it also illustrates a somewhat creative and easy way to utilize Facebook Live to get realtime reactions (and eyeballs).