ESPN goes 'mega' for College Football Championship coverage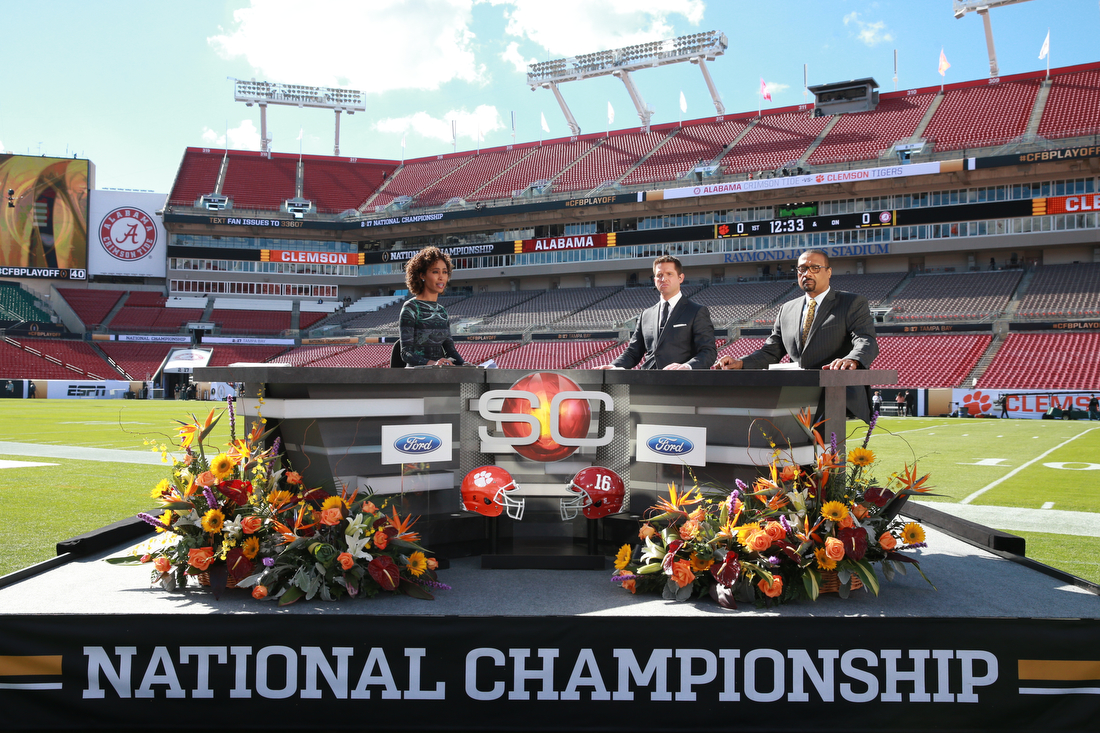 The College Football Playoff National Championship was held Monday, with over 26 million viewers tuning into ESPN's Megacast, including feeds on ESPN, ESPN2, ESPNU and across its streaming properties.
The rematch of Clemson and Alabama for the championship hit the same mark as last year's finale, which saw the same teams and was ESPN's most-watched event last year.
Accounting for all of the New Year's Six games, which include the top college football bowl games held each season, ESPN's coverage is up 15% over last years live audience average.
To create the Megacast, ESPN employed 111 cameras inside the stadium along with two airships, notes Sports Video Group, using the Game Creek Video Spirit mobile unit for the main feed.
Around the Raymond James Stadium in Tampa, ESPN erected three main sets for talent, including the traditional "College Gameday" area outside the stadium with excited fans serving as a backdrop.
In the week leading up the event, ESPN also had special broadcasts from around Tampa, including at media day for the game.